Tests underway for a new trolleybus model by Skoda (T'CITY)
A brand new type of a 12-meter T´CITY Škoda trolleybus is on a test in Pilsen, Czech Republic. The novelty among Škoda Group products will pass a series of tests in the West-Bohemian metropolis in order to accomplish the type and homologation tests. The vehicle is equipped with traction batteries. In the future, Škoda Group […]
A brand new type of a 12-meter T´CITY Škoda trolleybus is on a test in Pilsen, Czech Republic. The novelty among Škoda Group products will pass a series of tests in the West-Bohemian metropolis in order to accomplish the type and homologation tests.
The vehicle is equipped with traction batteries. In the future, Škoda Group will also offer a vehicle without a battery, the manufacturer says.
In late 2021 Skoda unveiled its new battery-electric bus E'CITY, that has been then tested in Prague.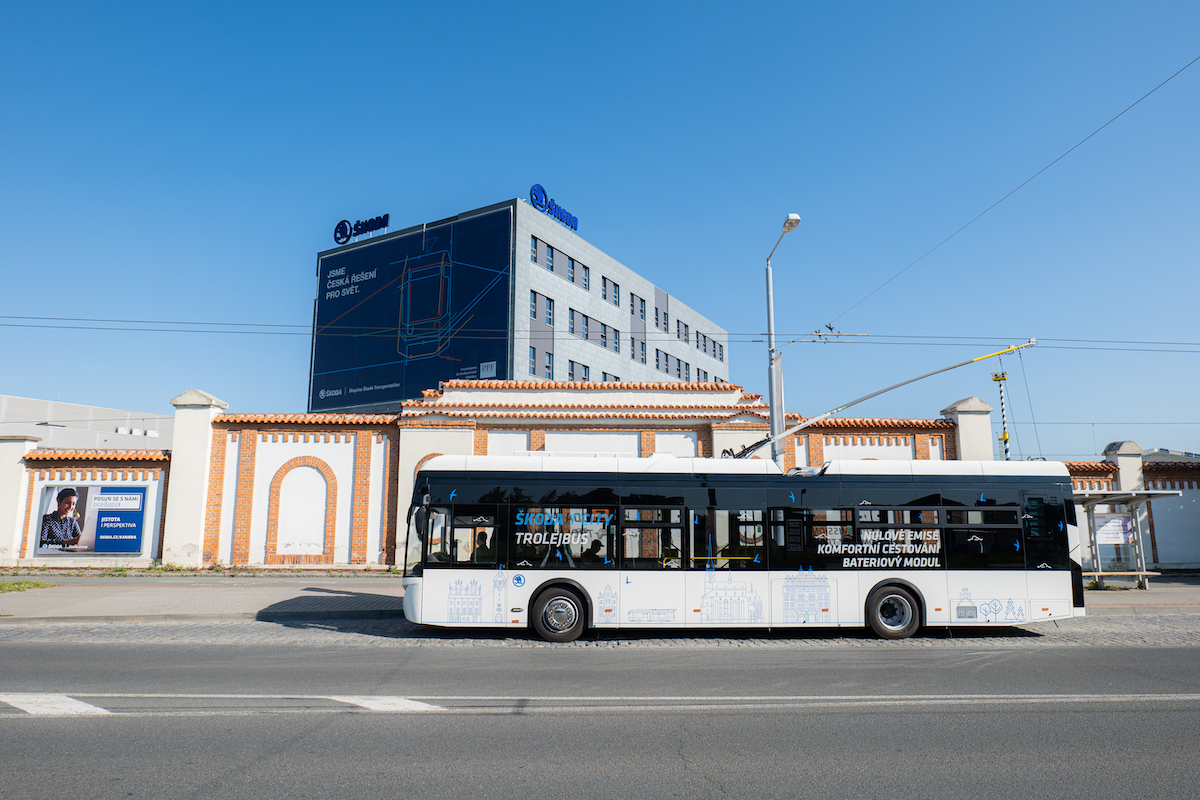 New trolleybus Skoda T' CITY
The new Skoda T' CITY was developed in cooperation with sister company Temsa, that produced new generation carbody for the trolleybuses. Škoda added the traction equipment. Test drives includes verification of driving characteristics, safety of the vehicle and also software features. First passengers will have the opportunity to ride with the new bus during the summer holidays in the streets of Pilsen. This new type of trolleybus is beside equipped by air conditioning to provide higher comfort to passengers, and a modern information and boarding system is also included as a standard.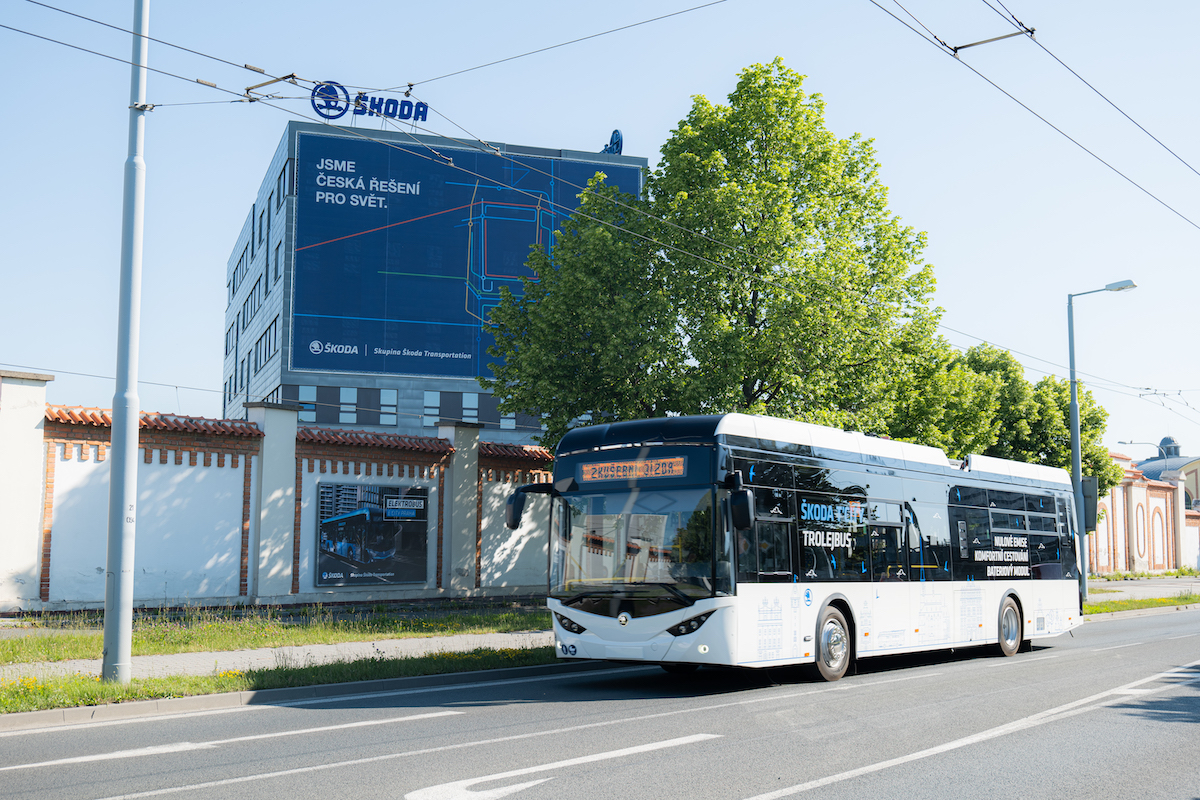 "The Škoda family of vehicles has a new member. I am very happy that we have our new own trolleybuses which continues our 86 years old tradition. During that time we already delivered more than 14 500 trolleybuses to our customers and I believe that new Škoda T'CITY will be as popular as were other of our products," comments Tanya Altmann, President of Bus product line at Škoda Group.