Hess awarded a 330 million euros contract from VBZ Zurich
by Stefano Alfano VBZ, the public transport operator for the city of Zurich, has awarded Swiss manufacturer Hess with an order for 13 articulated battery-powered trolleybuses and 13 Hess lighTram bi-articulated battery-powered trolleybuses. And there are plans for further 140 vehicles. The commission, that follows an international call for tenders, has a value of about 330 […]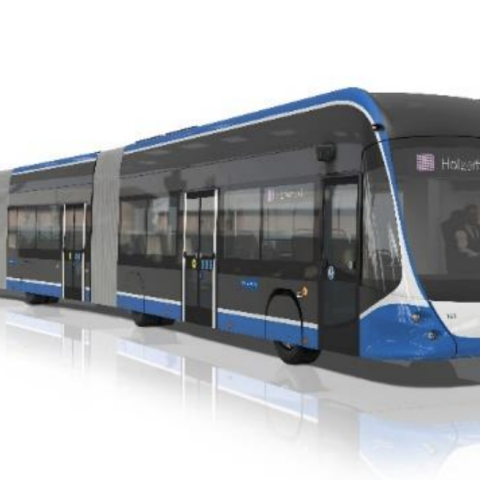 by Stefano Alfano
VBZ, the public transport operator for the city of Zurich, has awarded Swiss manufacturer Hess with an order for 13 articulated battery-powered trolleybuses and 13 Hess lighTram bi-articulated battery-powered trolleybuses. And there are plans for further 140 vehicles. The commission, that follows an international call for tenders, has a value of about 330 million Swiss francs.
Following the delivery of three 24-metre maxi trolleybuses in 2019, the operator VBZ Zurich is continuing to renew its rolling stock. Hess keeps being the chosen industry player. In March 2020, deliveries began of 9 new trolleybuses, series 200-208, of the Lightram 19 type, 18.7 m long, equipped with four doors with IMC technology and battery pack.
Hess got new orders from VBZ, Nancy and more
And just a few weeks ago the French cities of Nancy for 25 vehicles and Clermont-Ferrand for 40 units, plus the Austrian city of Salzburg have also ordered e-buses from Hess, while last spring it was the turn of the Swiss cities of Neuchâtel and La Chaux-de-Fonds.
The new Hess lighTram buses for Zurich will be running on VBZ routes from 2024. In subsequent years, Hess adds, there are plans for up to a further 140 vehicles, i.e. 85 lighTram 19 DC and 55 lighTram 25 DC buses. The contract also includes part of the preventive maintenance of the vehicles by HESS.
Innovative energy management, as well as the use of lighter materials and LED lighting systems, will optimise the use of the numerous on-board services (including, of course, air conditioning and video surveillance). The batteries will be charged slowly and progressively when the vehicle is under the existing trolleybus line, so that there will be no need for flash charging and additional energy requirements, both in the depot and at the ends of the lines that will be converted from car to trolleybus. The new trolleybuses will therefore allow a decrease in energy consumption and diesel use and will replace the diesel vehicles that will be decommissioned.