Yutong begins the delivery of 63 new trolleybuses for Mexico City
40 Yutong battery-powered trolleybus have been put in operation in Mexico City. Further 23 vehicles are expected to arrive in December. Their main feature is the battery on board, that according to In Motion Technology scheme, allows zero emission operation even in the areas not covered with wire line. Yutong ZK5120C trolleybuses for Mexico City According […]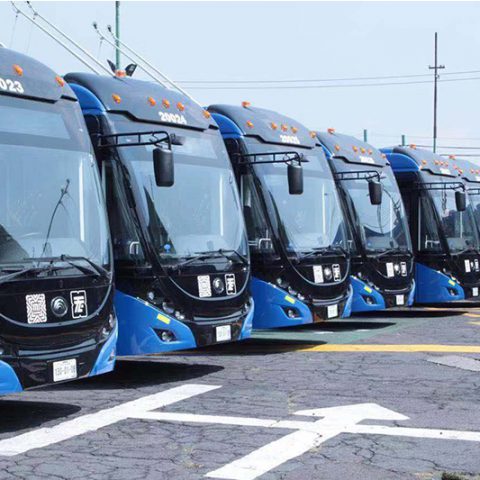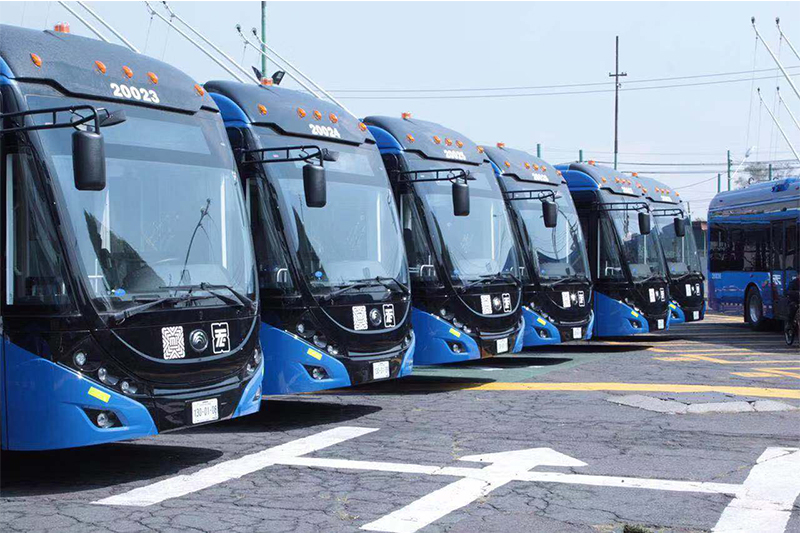 40 Yutong battery-powered trolleybus have been put in operation in Mexico City. Further 23 vehicles are expected to arrive in December. Their main feature is the battery on board, that according to In Motion Technology scheme, allows zero emission operation even in the areas not covered with wire line.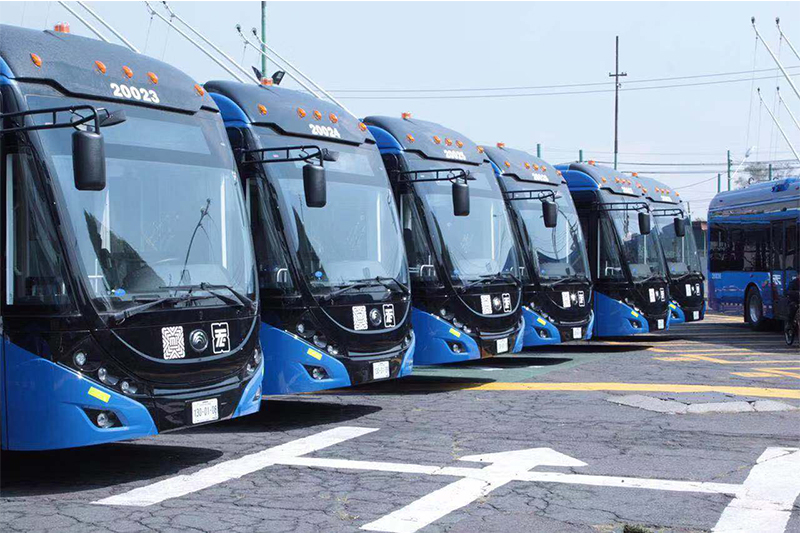 Yutong ZK5120C trolleybuses for Mexico City
According to Urban Transport Magazine, the new Yutong ZK5120C vehicles represent the first trolleybus procurement in 20 years. The operator STE ordered 30 vehicles in May 2019, and later increased the order to 40, then 63 vehicles.
The new trolleybuses for Mexico City, 12-meter long, have a passenger capacity up to 90 passengers. Batteries, as in the majority of Chinese-built vehicles, are based on LFP formula. According to the manufacturer, this allows for a battery range of more than 70 km.
The Mexican market is one of Yutong's important overseas markets, the Chinese company highlights. To this end, Yutong conducted a special investigation on public transportation in Mexico, and elaborately built these vehicles in accordance with the actual operating conditions of customers and passenger needs.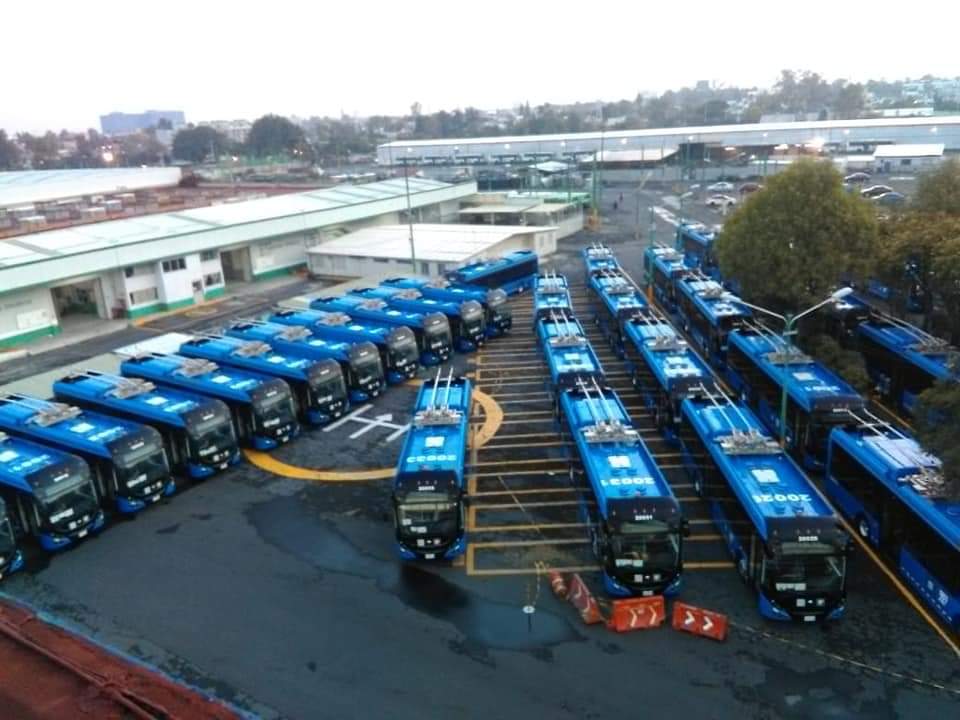 A tailor-made project for Mexico city public transport
The vehicle is equipped with Yutong E-BUS Manager telematics system, which can provide customers with intelligent fleet management services to ensure that the vehicle can operate efficiently. At the same time, Yutong also dispatched teams of technology, service and accessories to provide good technical support for vehicles. In addition, in order to ensure the long-term and stable operation of the vehicle, Yutong has also carried out trainings on driving, maintenance, and accessories for many times, and set up a parts warehouse to relieve customers' worries.
Claudia Sheimbaum, Mayor of Mexico City, said: "Dual-powered trolleybuses are of great significance for improving public transportation and the urban environment in Mexico City. To improve urban accessibility, we must improve public transportation. Therefore, we will increase the number of electric vehicles in the city. Yutong dual-powered trolleybus technology is proved to be successful and emission-free."