130 Yutong trolleybuses on their way to Mexico City
A major batch of 130 battery-powered trolleybuses is being exported by Yutong to Mexico City. These vehicles will join the 63 trolleybuses already in operation since a few months. The new trolleybus fleet is divided into 80 12-meter vehicles and 50 18-meter ones. «This order is the largest batch of double source trolleybuses in the […]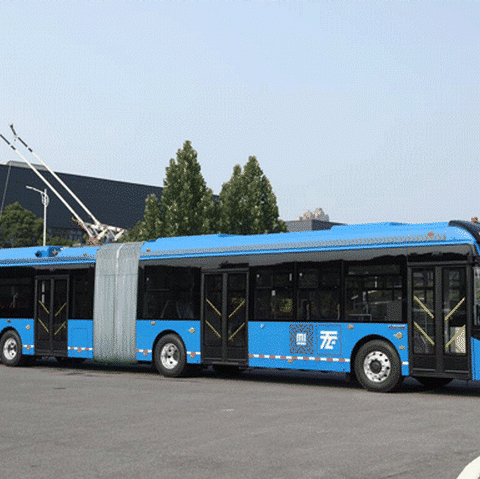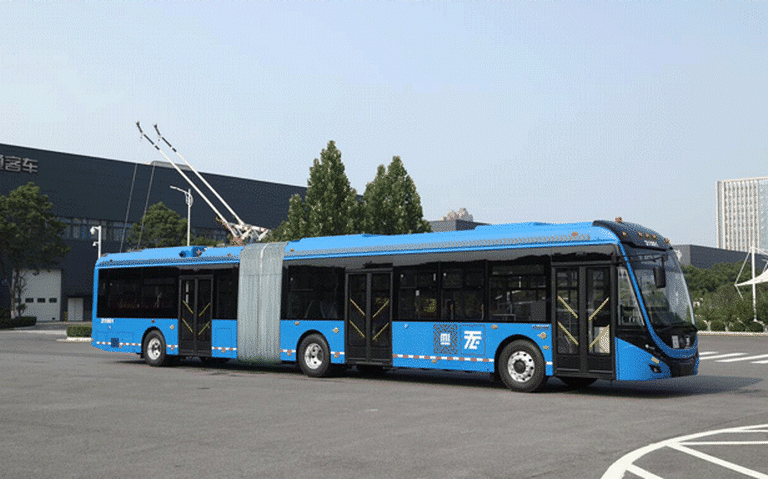 A major batch of 130 battery-powered trolleybuses is being exported by Yutong to Mexico City. These vehicles will join the 63 trolleybuses already in operation since a few months. The new trolleybus fleet is divided into 80 12-meter vehicles and 50 18-meter ones. «This order is the largest batch of double source trolleybuses in the world in recent years, and also the first batch of 18-meter double source trolleybuses exported overseas in China bus industry», Yutong claims.
Mexico City Mayor Claudia Sheimbaum says: "Mexico City will continue to purchase about five hundred double source trolleybuses over the next five years."
Yutong trolleybuses for RTP
The trolleybuses will arrive in Mexico within October (the 12-meter already in July). They're poised to operate in one of the largest city in the world, with its 22 million inhabitants, in the framework of its Sistema de Transporte de Pasajeros (RTP). These new vehicles feature a double-source driveline technology, which mean that they can run on overhead lines or on battery power.
The Chinese manufacturer points out in press release that «more than 50% of other buses in Mexico City were temporarily suspended due to the impact of the pandemic, but all sixty-three Yutong double source trolleybuses were in normal operation».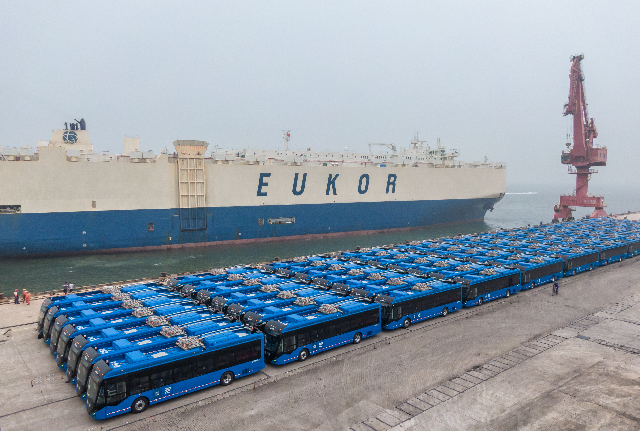 Yutong trolleybuses already operating in Mexico City
With regards to the 63 Yutong trolleybus delivery performed between late 2019 and early 2020, the model involved is the Yutong ZK5120C, which has a passenger capacity up to 90 passengers. Batteries, as in the majority of Chinese-built vehicles, are based on LFP formula. According to the manufacturer, this allows for a battery range of more than 70 km.
The vehicles are equipped with Yutong E-BUS Manager telematics system, which can provide customers with intelligent fleet management services to ensure that the vehicle can operate efficiently. At the same time, Yutong also dispatched teams of technology, service and accessories to provide good technical support for vehicles. In addition, in order to ensure the long-term and stable operation of the vehicle, Yutong has also carried out trainings on driving, maintenance, and accessories for many times, and set up a parts warehouse to relieve customers' worries.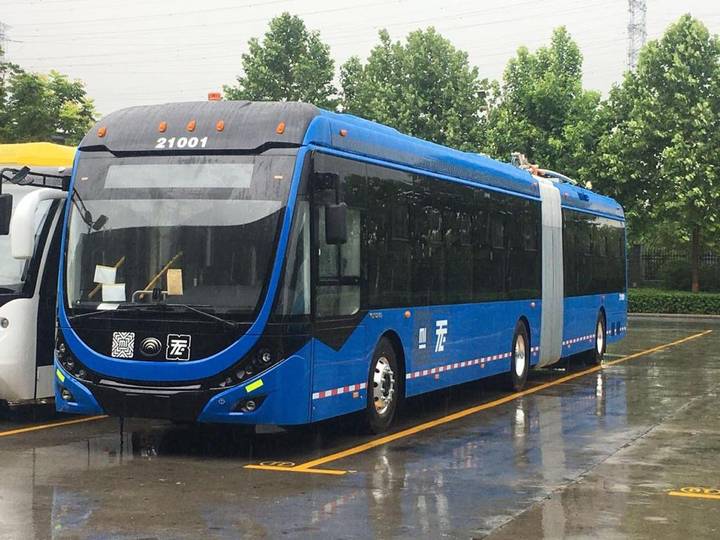 Yutong, 73,000 buses exported overseas so far
According to the producer, «by the end of April 2020, over 23,000 Yutong buses are exported to the Americas market in total, accounting for more than 53% in China export volume of large and medium-sized buses, becoming the No.1 China bus brand in Latin America. In overseas markets, as of April 2020, Yutong has exported a total of 73,000 buses».