Daimler Trucks, a global organization for e-mobility
Daimler Trucks is establishing a global organization for e-mobility. "We are the undisputed global leader of the trucking industry and we intend to remain in that position with electric trucks and buses – stated Martin Daum, member of the Daimler Board of Management for Trucks and Buses -. We were first-movers on electric trucks and […]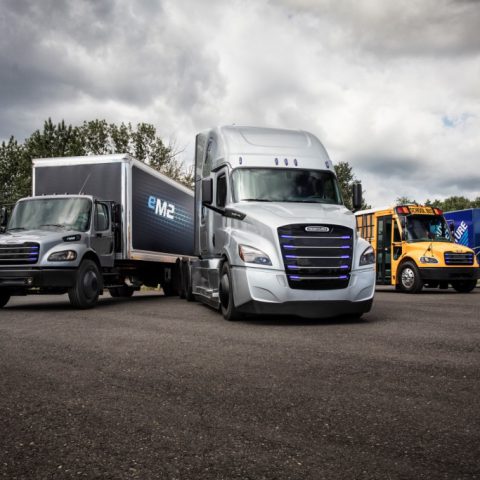 Daimler Trucks is establishing a global organization for e-mobility. "We are the undisputed global leader of the trucking industry and we intend to remain in that position with electric trucks and buses – stated Martin Daum, member of the Daimler Board of Management for Trucks and Buses -. We were first-movers on electric trucks and strive to set the standard in each relevant segment. With the formation of our new global E-Mobility Group, we will maximize the impact of our investments in this key strategic technology. Thus, we can pursue the best solutions in batteries, charging solutions and energy management". By the end of this year the first full electric bus by Daimler Buses, the Mercedes Citaro electric, will go into serial production (here the interview to Roland Scharl, product engineering in Daimler Buses). A few weeks ago it has received a 20 units order by Hochbahn Hamburg.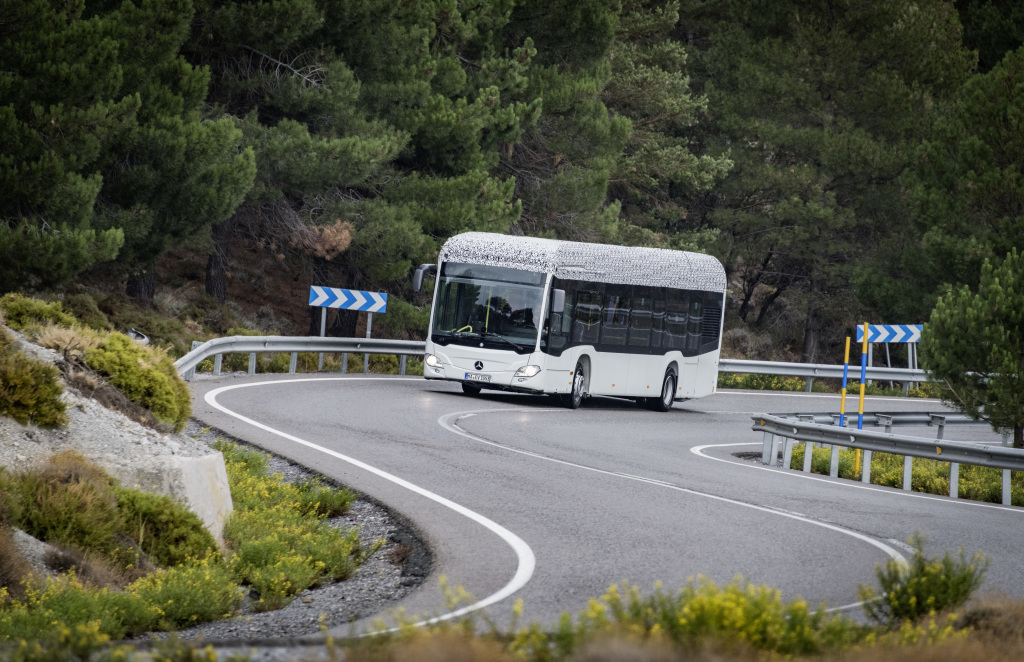 Electric Citaro in Daimler electric commercial vehicles portfolio
With the two e-trucks from Freightliner, the Mercedes-Benz eActros, the FUSO eCanter, the fully-electric Mercedes-Benz Citaro city bus and the Thomas Built Saf-T Liner C2 Jouley school bus, Daimler Trucks & Buses is starting to build a wide portfolio of fully-electric commercial vehicles. Last days, Daimler Trucks presented two new, fully-electric trucks from Freightliner, its leading U.S. truck brand. The range is made up by the new Freightliner eCascadia, a heavy-duty electric truck for long-distance operations (>15 t GVW) and a fully-electric variant of the Freightliner eM2 106 that covers the medium segment (9 to 12 t GVW). Daimler Trucks North America (DTNA) is planning to hand over an innovation fleet of around 30 electric trucks to its first customers in the U.S. in the course of this year. As is already the case with the fully-electric FUSO eCanter light truck and the medium Mercedes-Benz eActros, it is the company's objective to gain experience in eTrucks by working together with customers to establish how electric trucks can be efficiently deployed in day-to-day transport operations.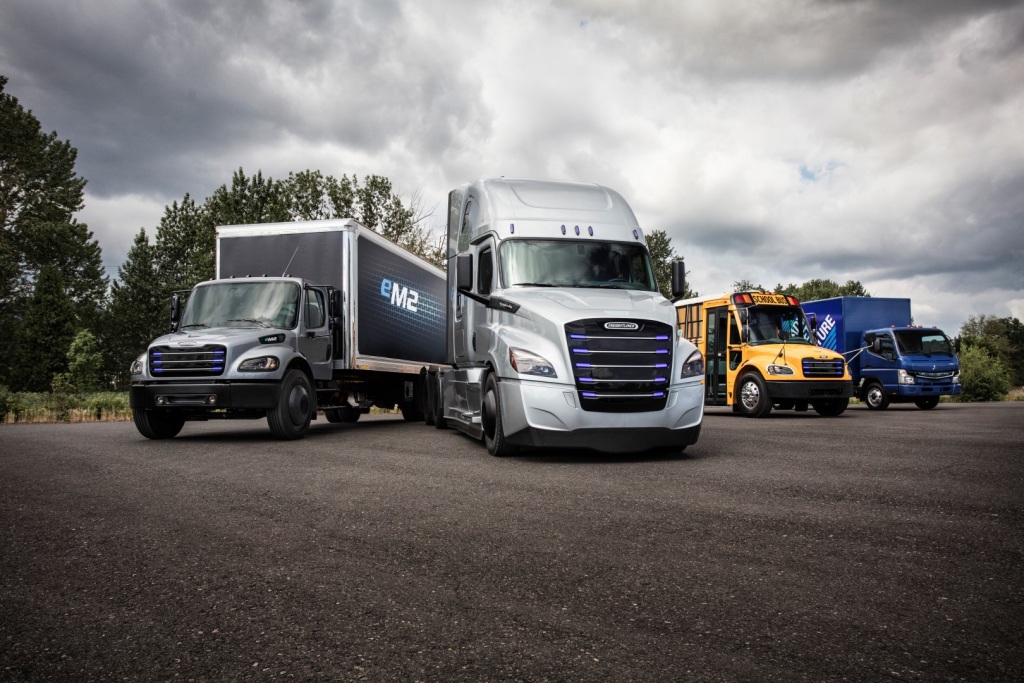 E-mobility group will define electric strategy of the brand
According to Harmut Schick, former Ceo of Daimler Buses, in 2025 70% of buses will remain diesel. A percentage that will be reversed by 2030. The years between 2025 and 2030 will be decisive for the transition to electric buses. As stated in a press communication issued by Daimler, E-Mobility Group (EMG) will – across all brands and divisions – define the strategy for electric components, complete electric vehicles, and develop a standardized, global electric architecture similar to Daimler Truck's global platform strategy for conventional engines and drive components. EMG is set up globally with employees working in various locations throughout the company's worldwide development network, i.e. in Portland (U.S.), Stuttgart (Germany) and Kawasaki (Japan). Effective July 1st, Gesa Reimelt, who is currently head of Product Projects Powertrain & eDrive Mercedes-Benz passenger cars, will become head of this new, globally engaged and cross-divisional organization. In this function she will report to Dr. Frank Reintjes, head of Global Powertrain and Manufacturing Engineering at Daimler Trucks.
Electric buses and trucks, increasing demand expected
"We expect increasing demand for electric trucks and buses, and are also receiving these signals from our customers. Only manufacturers who lead the field in both conventional drive systems and electric drive systems are able to offer convincing solutions, technically and business-wise. With regard to conventional powertrains, we have always benefited from our worldwide platform strategy. We will also be taking this approach for electric drive systems in the future. To this end, we are establishing the E-Mobility Group in which our experts from all functions around the world will work together on the best e-systems", said Frank Reintjes, member of the Divisional Board of Management, Daimler Trucks & Buses responsible for Global Powertrain and Manufacturing Engineering.