e-Traction goes with ViriCiti as telematics partner for retrofitted e-buses
ViriCiti has been chosen by e-Traction as the standard telematics partner for all the electric buses retrofitted by the Dutch company. ViriCiti has already in force partnerships with Ebusco and Gillig, among others. e-Traction is active in the field of retrofitting ICE buses to electric drive, implementing the system TheMotion 2.0, which features, according to […]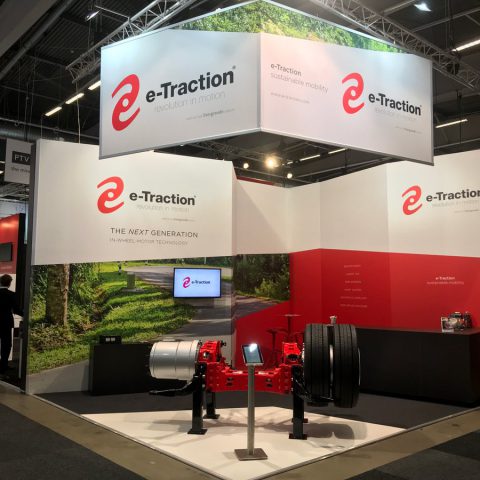 ViriCiti has been chosen by e-Traction as the standard telematics partner for all the electric buses retrofitted by the Dutch company. ViriCiti has already in force partnerships with Ebusco and Gillig, among others.
e-Traction is active in the field of retrofitting ICE buses to electric drive, implementing the system TheMotion 2.0, which features, according to e-Traction, a 94% efficiency and low noise level.
e-Traction's RetroMotion is a complete package — with components, engineering, and labor — for converting an existing diesel bus into a sustainable full EV-powered driveline, using the state-of-art TheMotion 2.0 drivetrain.
e-Traction with ViriCiti for e-bus conversion
By combining ViriCiti's powerful fleet management dashboard with e-Traction's turnkey solution for sustainable EV conversions, the two companies aim to accelerate the adoption of electric buses in Europe and beyond.
"The collaboration with ViriCiti provides our customers with insight in all the essential information of our drivetrain, to maximize the efficient usage of our unique drivetrain system." says Edgar Ooijman, CCO, e-Tractio
"We are looking forward to helping all e-Traction customers to better manage their newly manufactured and converted electric buses. We know that switching fleets from internal combustion engines to electric can be can bring a lot of unknowns, but we are confident that our solutions will help them navigate this transition faster and easier." adds Alexander Schabert, CCO, ViriCiti.