Ekoenergetyka secures a new Norwegian order. Fast charging network in Drammen
Ekoenergetyka Polska secures a new commission for charging stations in Norway. The Polish company announced it has signed a framework agreement with the PTA Brakar AS for the delivery of a fast charging depot that will be built in Drammen city, a 70,000 people's town some 40 km south west of Oslo, which already has a […]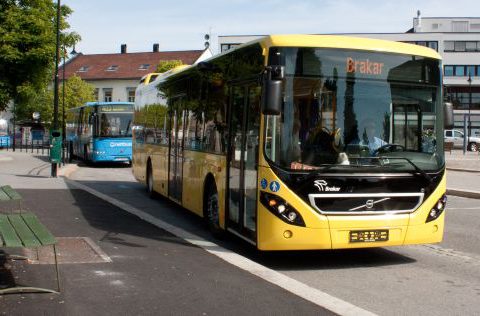 Ekoenergetyka Polska secures a new commission for charging stations in Norway. The Polish company announced it has signed a framework agreement with the PTA Brakar AS for the delivery of a fast charging depot that will be built in Drammen city, a 70,000 people's town some 40 km south west of Oslo, which already has a fully electrified bus line (the number 51) thanks to six Volvo 7900 Electric delivered at the beginning of this year.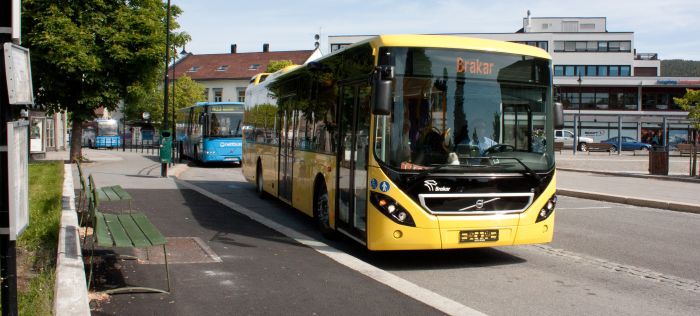 Up to 25 charging stations for electric buses in Drammen
In the Norwegian city, Ekoenergetyka (that in 2018 produced bus charging stations for a total capacity of 15 MW) will install up to 15 inverted pantograph stations that will be able to deliver up to 300 and 450 kW. The contract includes an option for further ten charging stations for Drammen.
The first order will be for minimum 12 stations, Ekoenergetyka highlights, and amounts to some 4 million euros. Brakar is responsible for the organization of public transport in the area of Buskerud, where Drammen is the capital.
Ekoenergetyka, works are underway in Hamburg
Ekoenergetyka is currently delivering a 1.2 MW megastatation to Hamburg, where the Senate of the city decided to buy only electric buses from 2020 on. Also ABB is working on Hamburg network in the building of the first German depot fully dedicated to electric buses, commissioned by Hamburger Hochbahn. Ekoenergetyka is cooperating with Verkehrsbetriebe Hamburg-Holstein (VHH), which has ordered 16 Mercedes eCitaro for a planned delivery by the end of 2019.
Ekoenergetyka, third charging stations project in Norway
«This is our third and largest project in Norway after Oslo and Kristiansand. We see how the country and regions like Buskerud are actively involved in the fight for clean air and minimizing emissions. We are proud that we can be part of this project. The infrastructure that will be provided for Brakar also shows that not just great agglomerations like Paris, Warsaw or Hamburg, but also smaller cities can effectively work to implement electromobility on a large scale» ensures Maciej Wojeński, Vice President of Ekoenergetyka, that, remaining in Scandinavia, has already delivered and implemented its fast charging stations to Tampere and Helsinki in Finland, Vasteras, Malmö and Luleå in Sweden and, as mentioned, Kristiansand and Oslo in Norway. And it is worth mentioning the big contract won in Paris for 62 charging stations.