Forsee Power reaches milestone of 1,200 e-bus battery system produced. Now the target is North America
Forsee Power announced that it has designed and produced 1,200 battery systems for electric buses to date. And many others are to come: "A total of 2,400 buses will be equipped in 18 months", the French company says. The manufacturing sites in Europe (France and Poland) and Asia (China and India) host automated battery assembly […]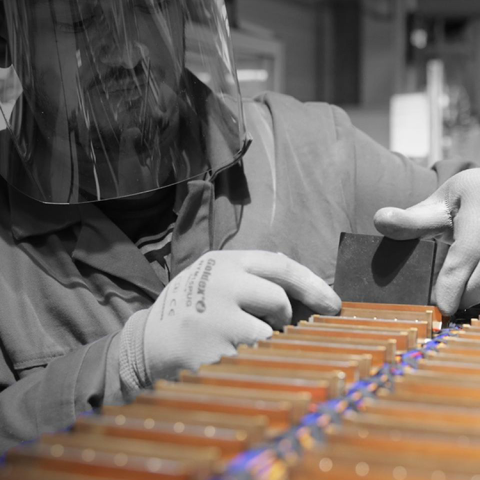 Forsee Power announced that it has designed and produced 1,200 battery systems for electric buses to date. And many others are to come: "A total of 2,400 buses will be equipped in 18 months", the French company says.
The manufacturing sites in Europe (France and Poland) and Asia (China and India) host automated battery assembly lines whose production capacity – currently 1 GWh – will reach 10 GWh in 2027 to meet the growing demand for electrification of heavy and light vehicles, the group says. This capacity includes the production site in the United States, the location of which will be announced in the coming months and will be operational by the end of the year.
Forsee Power electric bus battery milestone
The French battery specialist Forsee Power has supplied the first 100% electric buses in England in 2012 (Wrightbus), in North America in 2013 and in Europe in 2014 with Iveco/Heuliez, they recall. The company has 160 engineers in its three R&D hubs in France and China, mastering a wide range of lithium-ion technologies such as NMC, LTO, LFP, NCA and LiCap.

In addition, the R&D teams in France and China have developed systems with various formats to adapt to existing chassis as well as to new electric vehicle models. In 2021, Forsee Power launched its ZEN Slim range of modular batteries, the world's thinnest, offering four models with energy densities ranging from 8 to 21 kWh (with Wrightbus as first customer).
Forsee Power, Iveco, Wrightbus, CaetanoBus
Over the past ten years, the Group has developed strong relationships with its customers, including Iveco Heuliez, which has just renewed its contract, Wrightbus, one of the leaders in the United Kingdom, and Caetanobus.
"The manufacture of the 1,200th battery system for electric buses is a symbolic milestone for Forsee Power, which was founded ten years ago when the market was not yet established in Europe. Today we offer a sustainable, highly diversified and mature battery range to decarbonize public transport at a more competitive cost than a diesel alternative. Cities and governments have understood this and we will produce the next 1,200 systems over the next 12 to 18 months. These figures show the acceleration of the market in which we are now the leader in Europe with the ambition to become a major player in North America", stated Christophe Gurtner, Chairman and CEO of Forsee Power.