Heliox and InvertedPower to jointly work on a charging station with battery
The charging station has an heart of… battery. Heliox and InvertedPower announced their collaboration to bring to market a new generation of battery buffered high power charging stations. That is to say, charging stations where the energy provided to the vehicle comes both from the grid and from an energy storage system, in order to […]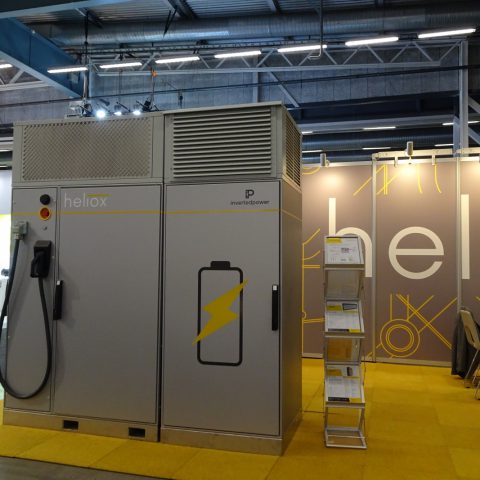 The charging station has an heart of… battery. Heliox and InvertedPower announced their collaboration to bring to market a new generation of battery buffered high power charging stations. That is to say, charging stations where the energy provided to the vehicle comes both from the grid and from an energy storage system, in order to enable the high power "sprints" of charging power required for opportunity charging.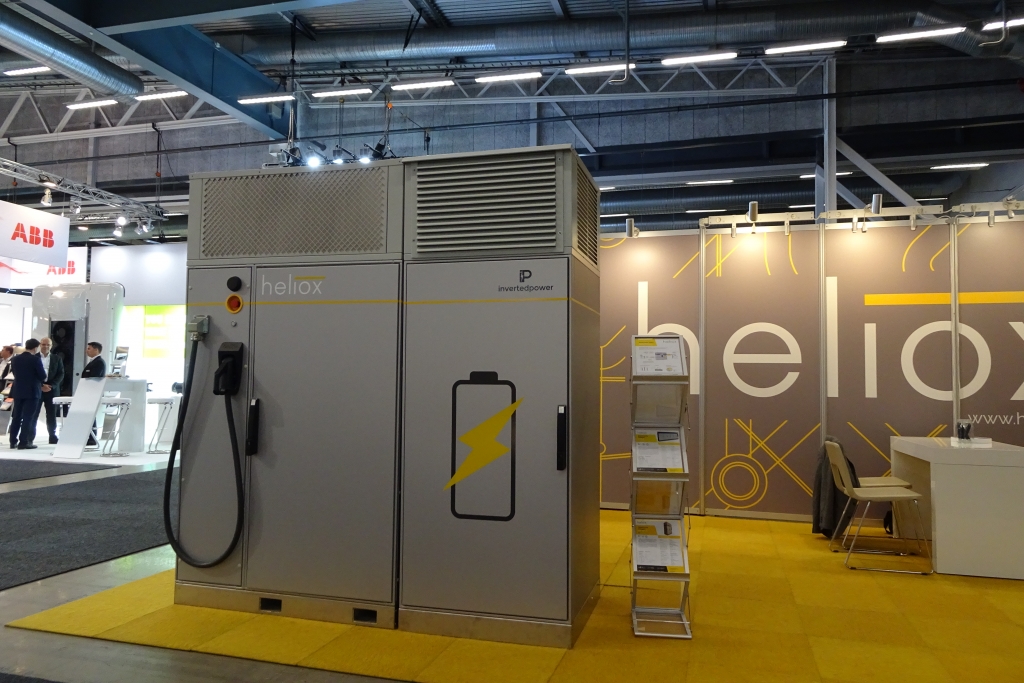 Heliox charging infrastructure with battery
The new generation charging station (to date at the stage of the "product concept") is named SprintCharge and is addressed to electric buses and electric trucks. It will complete Heliox portfolio with regards to high power charging infrastructure using key technologies of battery integration developed by InvertedPower.
Furthermore, this system is likely to be suitable for batteries' second life application: once their lifespan on the vehicle is finished, they could indeed be used for energy storage. In this regards, for instance, Volvo Buses is developing a test in Gothenburg, where second life batteries are used for storing excess energy produced by solar panels in apartment buildings.
Heliox, the SprintCharge will be a world first
Heliox is among the main provider of charging infrastructures for electric buses in Europe, together with ABB, Siemens and the newcomer Ekoenergetyka-Polka, that has gained ground in this emerging market winning a contract for 62 charging station for Paris.
"The introduction of SprintCharge marks a new era for Heliox. Together with InvertedPower we introduce a new smart grid enabled solution " says Bob Bouhuijs, Director Automotive of Heliox.
"We are excited to announce our collaboration with Heliox, who we view as the market leader in commercial vehicle charging infrastructure solutions. The SprintCharge will be another world first for Heliox, and solidifies their position as a pioneer and innovator in the market" says Stefan Smolenaers, Managing Director of InvertedPower Pty Ltd.
Heliox will present the concept at the UITP Global Public Transport Summit, taking place from 9 to 12 June 2019 in Stockholm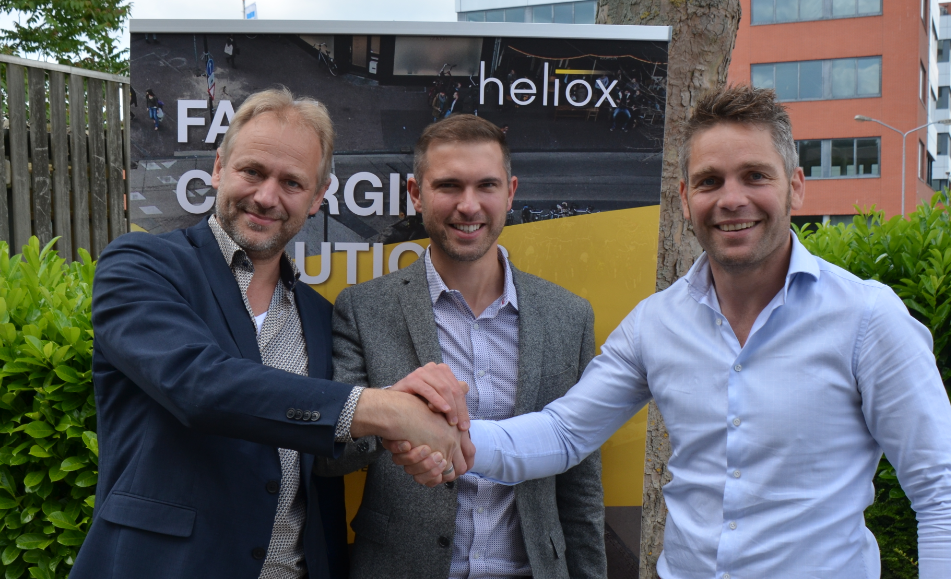 Heliox, many projects in the NL
After having powered numerous battery electric bus systems in the Dutch cities of Rotterdam, the Hague, Groningen, Amsterdam Schiphol Airport area, Maastricht, Venlo and Eindhoven (without forgetting Oslo in Norway and Luxembourg), Heliox has also become the fast charging partner in the further electrification of Amsterdam as a city. The awarding of the contract was announced in April 2019.
The company will deliver a combination of opportunity and overnight charging with a total power of 8 MW. This order comprises of 31 Heliox DC chargers, which are placed in the bus depot and 7 Heliox OC 450 kW chargers placed en route.
More recently, Heliox signed a service contract with SPIE for installation, service and maintenance of charging infrastructure, after two years working together.