Heliox powers VDL zero emission buses in Amsterdam city
The first electric buses in Amsterdam city will be powered by Heliox 8MW fast charge network. 31 VDL electric buses will start operation in 2020, and the contract includes an option for additional 69 zero emission buses to be added int he coming years. The entire GVB fleet is planned to be converted to electric […]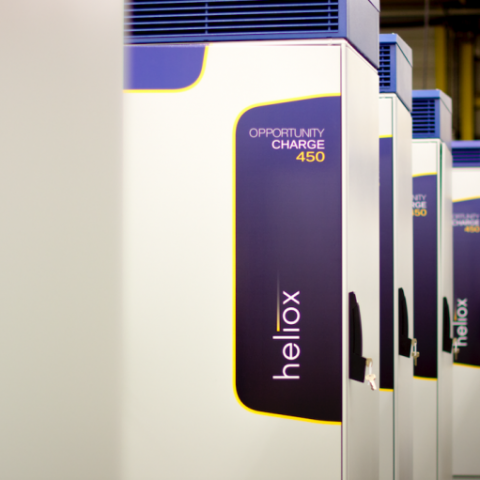 The first electric buses in Amsterdam city will be powered by Heliox 8MW fast charge network. 31 VDL electric buses will start operation in 2020, and the contract includes an option for additional 69 zero emission buses to be added int he coming years. The entire GVB fleet is planned to be converted to electric buses only.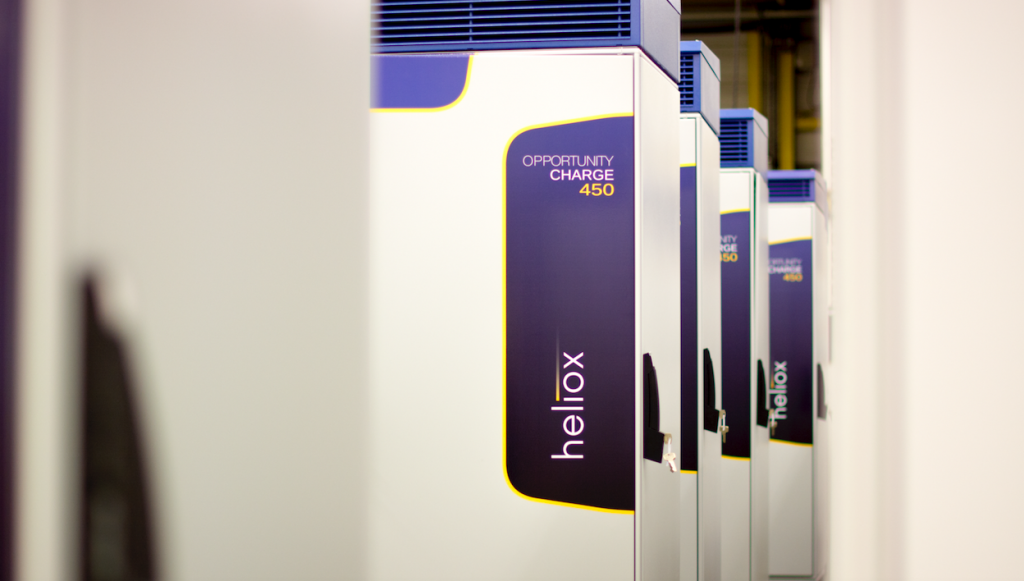 22 articulated buses for Amsterdam
The contract between GVB and VDL was signed on 12 December 2018. The supply is made up of 31 electric Citea (9 solo buses and 22 articulated), with the option for 69 extra electric buses. The 31 vehicles will be used for urban transport in Amsterdam. The project was realised through close cooperation between Transport Region Amsterdam, as the grantor of the concession, the Municipality of Amsterdam, GVB and VDL Bus & Coach.
VDL and Heliox for the biggest European fast charged fleet
VDL already has as many as 100 electric articulated buses in operation on several lines around Schiphol airport (granted by Transport Region Amsterdam as well). A fleet that prides itself to be the largest in Europe based on the use of rapid charging technology. And it is also powered by the Netherlands-based company Heliox. Remaining in the Netherlands, VDL won a 55 electric bus tender issued by RET Rotterdam and has been ordered 10 articulated units from EBS.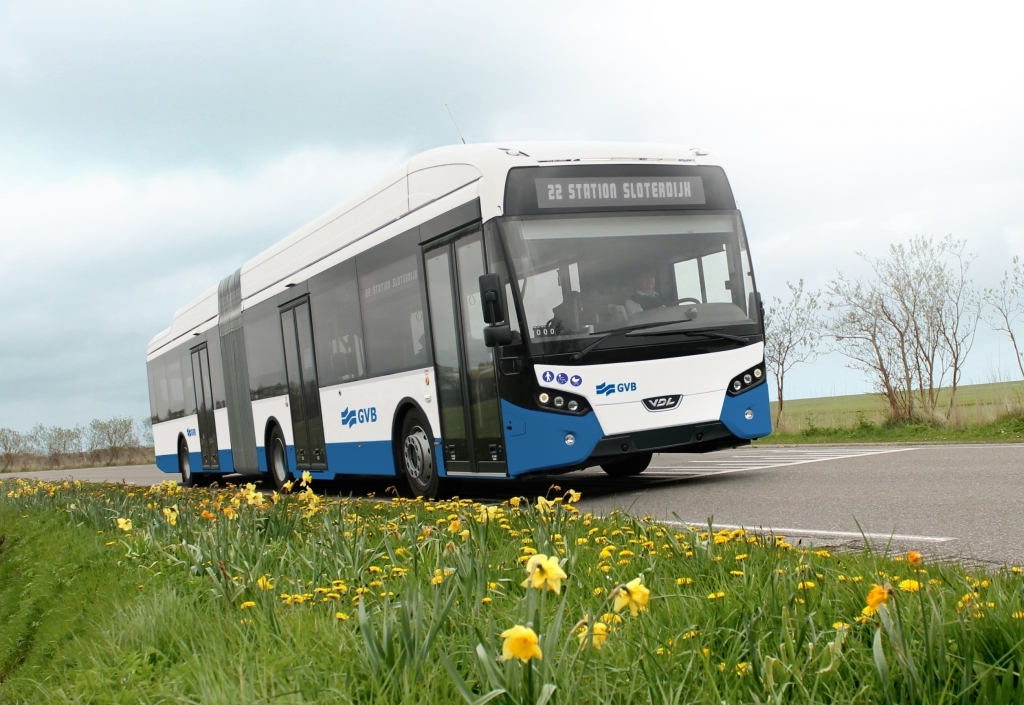 Heliox, another project in the NL
After having powered numerous battery electric bus systems in the Dutch cities of Rotterdam, the Hague, Groningen, Amsterdam Schiphol Airport area, Maastricht, Venlo and Eindhoven (without forgetting Oslo in Norway and Luxembourg), Heliox has also become the fast charging partner in the further electrification of Amsterdam as a city, Heliox points out in a press release.
The company will deliver a combination of opportunity and overnight charging with a total power of 8 MW. This order comprises of 31 Heliox DC chargers, which are placed in the bus depot and 7 Heliox OC 450 kW chargers placed en route.
Rapid charging and new batteries for Amsterdam's Citea
The electric Citeas for GVB are equipped with a roof pantograph and the latest battery technology, announced together with the launch of two new Low Entry variants for the Citea Electric range, with a length of 12 and 12.9 metres. The first vehicles of this kind have been ordered by Tammelundin Liikenne Oy in Helsinki. With regards to the Citea for Amsterdam, operational availability of the electric buses has been maximized through an optimized rapid charging concept. The articulated vehicles, the Citeas SLFA-180, will be equipped with a 288 kWh battery system, and the Citeas SLF-120 will get a 216 kWh battery pack.
GVB towards a full electric bus fleet
Robin Verspeek, Program Manager Rolling Stock at GVB comments: "Both VDL Bus & Coach and Heliox have a proven track record in the field of electric busses and charging solutions. Together they provide us with a complete solution for our first batch of zero-emission busses for Amsterdam. For us a great first step towards a full zero-emission – and thus sustainable – bus fleet. As the public transport company of Amsterdam, we can contribute to cleaner air in the city and reduce our CO2-emission. In the years to come our entire fleet of some 200 busses will be replaced by zero-emission busses as to provide our travellers clean and comfortable public transport by bus."
Koen van Haperen, Business Development Manager at Heliox about winning this project: "We are proud to receive the trust and confidence of VDL again after a successful implementation of the world's largest electric bus fleet at the Amsterdam Schiphol Airport area. We are also excited to work together with GVB, one of the leading operators in Amsterdam and will include our latest charge infrastructure innovations to this project, as well as further proof of the cost effectiveness of the BusUp opportunity charge solution."
Ard Romers, Managing Director of VDL Bus&Coach comments: "We are very proud that through the delivery of our electric public transport buses we will contribute to further CO2 reduction in the city and thus a cleaner Amsterdam. Heliox has been a reliable and trusted partner in multiple other projects in the Netherlands and this remarkable project in Amsterdam symbolizes our continued cooperation with both Heliox and GVB. It is, of course, pleasing to be supplying electric buses and a fast charging network together with Heliox to our capital city."