Mirrorless buses for the Netherlands. 156 e-buses and no mirrors for Connexxion
Ebusco zero emission buses will be delivered to Connexxion, in the Netherlands, in 156 units without any rearview mirror. Public transport company Connexxion (Transdev group) choose in fact to equip the whole battery-electric bus fleet with cameras. Mirrorless buses are expected to result more convenient and require less fixing up actions. The news is reported on […]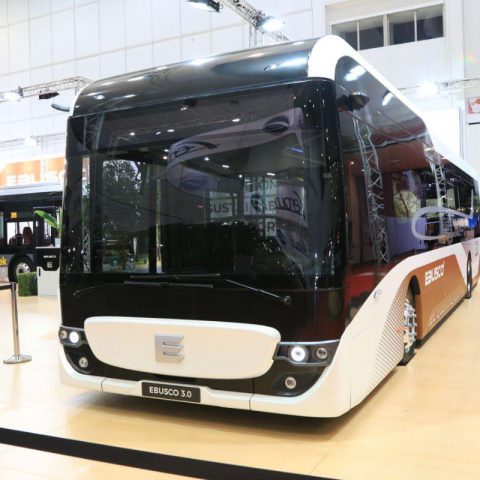 Ebusco zero emission buses will be delivered to Connexxion, in the Netherlands, in 156 units without any rearview mirror. Public transport company Connexxion (Transdev group) choose in fact to equip the whole battery-electric bus fleet with cameras. Mirrorless buses are expected to result more convenient and require less fixing up actions.
The news is reported on the Dutch specialized magazine OVPro. Connexxion prides itself to be the first carrier in the Netherlands to use cameras in this way, and the first in Europe to bring in operation such a whole fleet of mirrorless buses.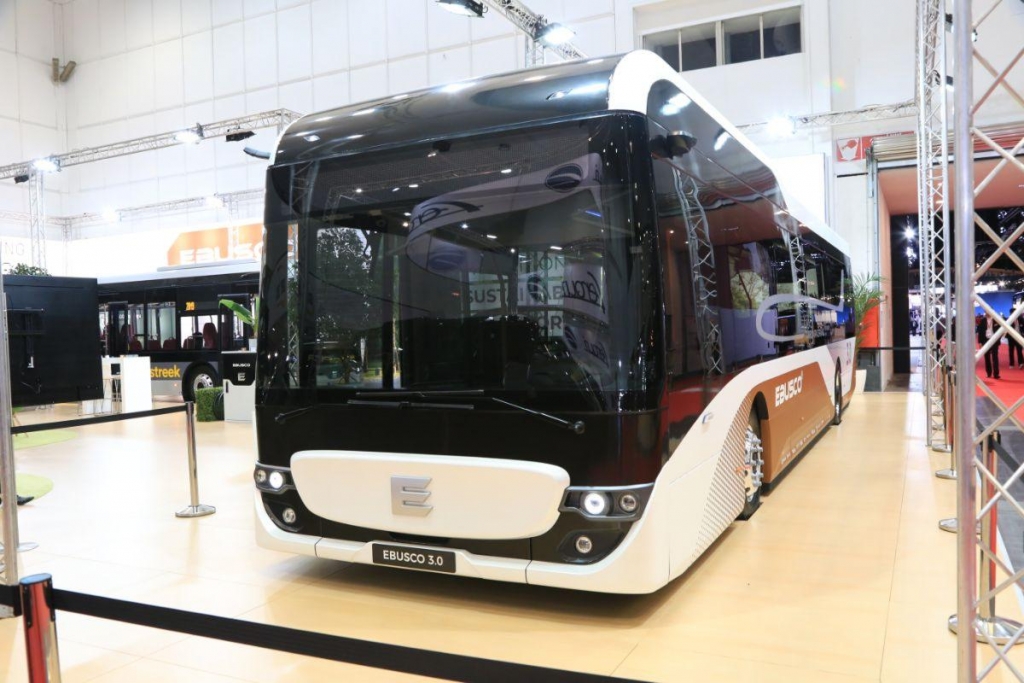 Ebusco mirrorless buses for the Netherlands
Another example of mirrorless bus deployment is taking place in the UK, with bus manufacturer Alexander Dennis cooperating with Vision Systems, supplier of SmartVision system. The same decision to replace the mirrors with a digital camera and monitor system was taken by Irizar for the electric bus ie tram.
All the Ebusco vehicles that will begin operation in the concessions Amstelland-Meerlanden and Haarlem-IJmond, following a tender won in late 2019, will be equipped with two HD cameras on the sidewalls and two screens in the bus. The screen for the left side is now attached to the A-pillar in the bus. The screen showing the right side of the vehicle is placed more in the middle. Deliveries are scheduled for end 2020.
Connexxion Academy to get drivers trained for mirrorless buses
Before Transdev decided to opt for the mirrorless technology, the system was extensively tested by a whole team. This included drivers and they were immediately very enthusiastic. To make sure that the drivers can handle the cameras properly, they will be familiarizing with the new system via Connexxion's own Connexxion Academy, still as reported on OVPro.
The camera has two different viewing angles. The driver can monitor a wider area than the one included in normal mirrors. This greatly reduces the blind spots.