15 Irizar ie tram on their way to Aix en Provence
Irizar e-mobility has just signed a contract with RDT 13 that includes the delivery and the maintenance of 15 Irizar ie tram, belonging to the last generation of electric buses realized by the Basque manufacturer. The vehicles will be deployed on the roads of Aix en Provence. Irizar ie tram, all Irizar's technology For this project, the […]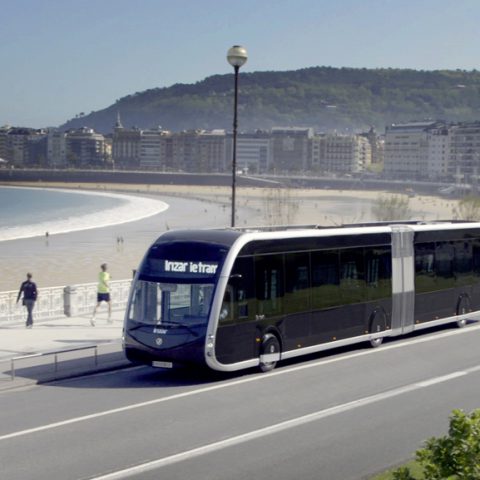 Irizar e-mobility has just signed a contract with RDT 13 that includes the delivery and the maintenance of 15 Irizar ie tram, belonging to the last generation of electric buses realized by the Basque manufacturer. The vehicles will be deployed on the roads of Aix en Provence.

Irizar ie tram, all Irizar's technology
For this project, the installation of opportunity charging stations is contemplated, by means of a fast charging station at the beginning and end of each of the lines and other charging stations in the parking lot. The buses are equipped with pantograph on the roof. The Irizar ie tram model, in this case 12 metres long, is fully realized with technology of the Irizar Group (electronics and communications, powertrain, battery packs, charging systems) and built in the electromobility of Aduna, the first of its kind in the whole Europe. The bus is in the shortlist of Sustainable Bus Award 2019 finalists.
In September 2019 all the buses on the road
The first vehicle will be delivered in April 2019 and the rest will be put into service in September. The buses have a capacity of 78 passengers (22 seated) and adopt cameras instead of back mirrors. «This is a unprecedented technological advance, in line with the commitment of the Metropolis of Aix-Marseille-Provence to protect the environment and quality of life – states RDT 13 (Regie Departementale De Transports Des Bouches Du Rhone) -. The line will guarantee, in addition to its frequency and range of service, the maximum passenger comfort and safety».
Recently, 10 ie bus (the first range launched by Irizar electric buses) have been sold to Voyages Emile Weber group in Luxemburg.
Irizar plant, just for electric buses
Irizar's electromobility plant in Aduna, where ie tram and all the electric buses by Irizar are realized, is the result of a 75 million euros investment. The new plant was inaugurated in May (HERE and below the interview to Hector Olabe, managing director of Irizar e-mobility). It has its own test tracks benches, has the capacity to produce 1.000 vehicles per year. At the moment, one vehicle every two days is realized. From September, according to Irizar outlook, it'll be produced one bus per day. Up to now 150 jobs have been created, but the forecast is to reach a number between 300 and 500 in the next five years. Most of them are very young: the average age of the technicians of Irizar e-mobility is about 26.