Quantron Academy launched in Augsburg: a e-mobility training centre for truck and bus specialists
Quantron AG is expanding its range of services with the Quantron Academy, a competence centre for customized training and further education for safe and efficient work on electric vehicles. The range of courses offered by the Quantron Academy includes driver training as well as various workshops and seminars such as "Diagnosis and measurement on electric […]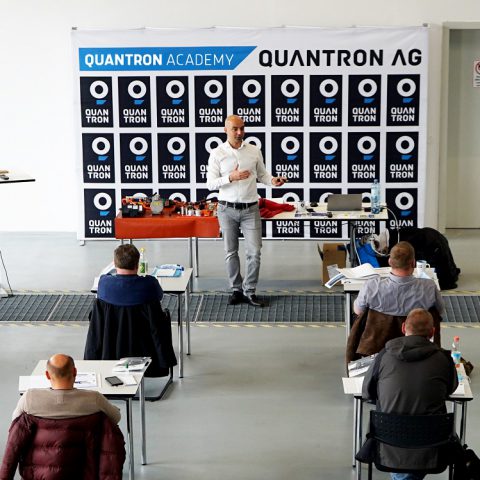 Quantron AG is expanding its range of services with the Quantron Academy, a competence centre for customized training and further education for safe and efficient work on electric vehicles. The range of courses offered by the Quantron Academy includes driver training as well as various workshops and seminars such as "Diagnosis and measurement on electric commercial vehicles and electric buses".
The venue is the main building of Quantron AG in Augsburg. The company is the European dealer of Karsan electric bus range and of Chinese battery giant CATL.
Quantron Academy debut
In April, the first Quantron Academy classroom training course on "Safe working on trucks and buses with high-voltage systems" was held with speaker Deniz Kartal (Evalus GmbH). The content of the three-day course was the certified attainment of training level HV-2. The event took place in strict compliance with the applicable Corona measures, including a Corona test obligation for all participants, the company highlights. In addition, the training area was spatially completely separated from the Quantron staff.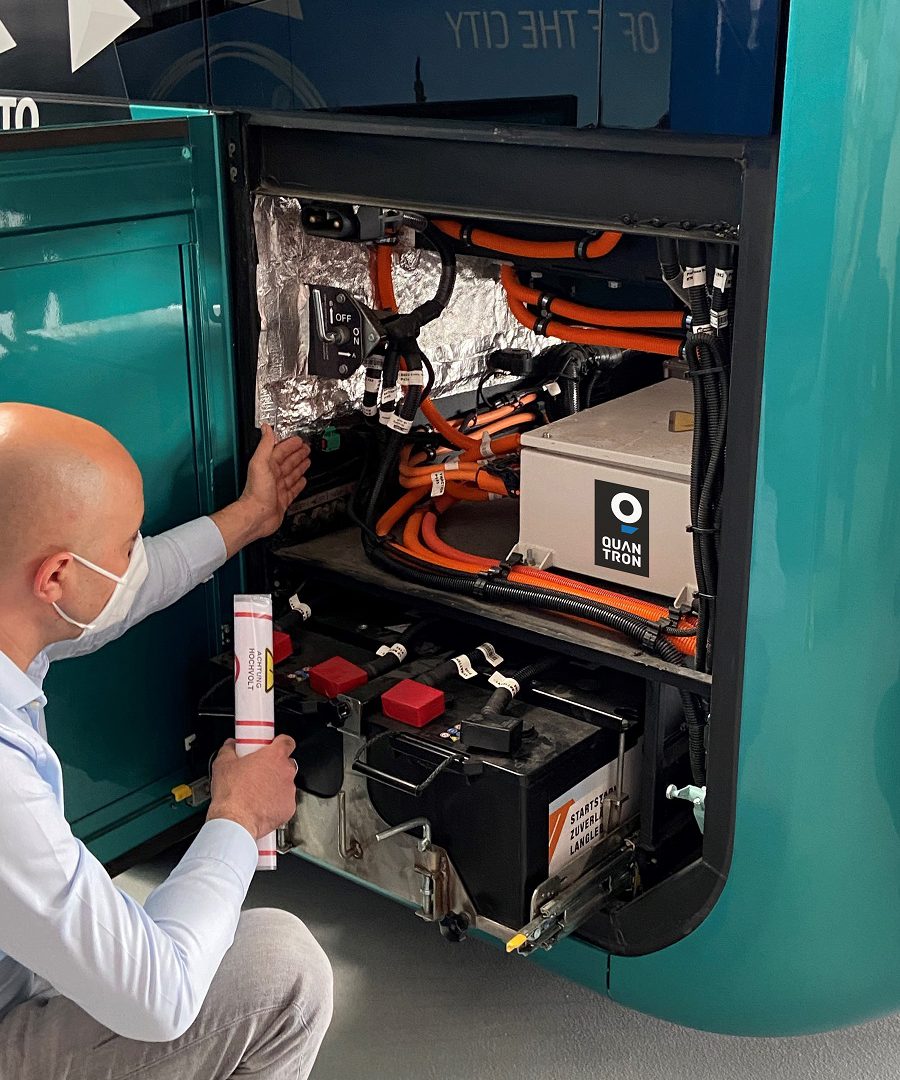 "As a holistic system provider, Quantron AG not only offers e-vehicles, but also numerous services such as advice on financing and leasing options or charging infrastructures tailored to customers' needs," says Claudio Matà, Head of Aftersales EMEA at Quantron AG and organiser of the Quantron Academy. "The technical training provided by the Quantron Academy complements Quantron's comprehensive range of services with an additional, high-quality service offering for our customers."