Volvo Buses and second life batteries. A new project in Gothenburg
Second life batteries once mounted on Volvo buses are now used for energy storage and as an energy source in Gothenburg's Fyrklövern residential complex. It's the second project in this regards developed by Volvo Buses in its hometown: the manufacturer is in fact among the partners involved in a Brf Viva project, where second life batteries […]
Second life batteries once mounted on Volvo buses are now used for energy storage and as an energy source in Gothenburg's Fyrklövern residential complex.
It's the second project in this regards developed by Volvo Buses in its hometown: the manufacturer is in fact among the partners involved in a Brf Viva project, where second life batteries from city buses are used in combination with solar panels for local energy storage and production.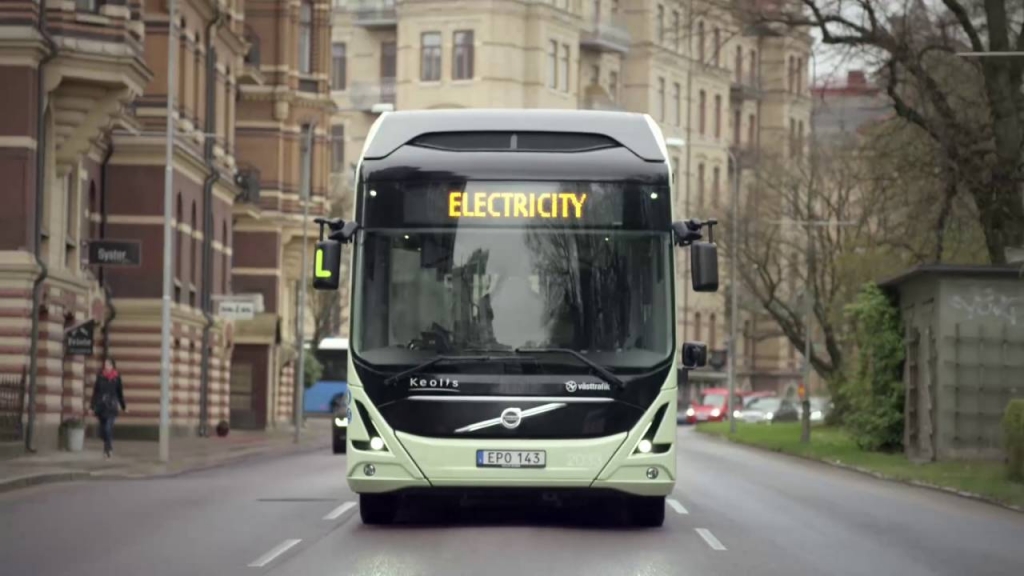 Second life batteries and circular economy
Volvo Buses is now launching a new project concerning the use of second life batteries from electric buses. In a unique cooperation with Stena Property and Stena Recycling's subsidiary BatteryLoop, bus batteries are used for energy storage and as an energy source in Gothenburg's Fyrklövern residential complex. The project is a step towards circular economy in electromobility creating new commercial possibilities for companies.
Second life batteries: from buses to households
In Stena Property's Fyrklövern residential area the reused bus batteries will be charged from solar panels fitted to the building roofs, and the electricity that is stored in them will be used for public areas such as laundries and outdoor lighting. When the battery pack's energy storage capability ends, the batteries will be sent to Stena Recycling for recycling, Volvo Buses explains.
As mentioned above, this project is the second one that Volvo Buses is engaged in for maximising the use of bus batteries. Volvo Buses is running a similar project together with several partners in the Viva residential area in Gothenburg. The project has received a number of awards, including the Environmental Building of the Year from Sweden Green Building Awards 2019.
Electromobility and new circular business systems
"Volvo Buses is a pioneer in electromobility, driven by the aim of creating clean, quiet and efficient public transport. Reuse of the batteries from our buses gives them a second life, allowing us to use resources in a better way while at the same time reducing our climate impact," says Håkan Agnevall, President Volvo Buses. "Electromobility creates new circular business systems and it is rewarding to work with Stena Property and Stena Recycling to develop this new business".
"We have a clear-cut sustainability strategy at Volvo Buses, where we not only aim to create sustainable public transport but also work to ensure that our entire value chain is sustainable. At the same time we create yet another commercial incentive for electric buses since the application area for bus batteries is expanded," explains Håkan Agnevall.