ZF at Busworld with CeTrax 2 and the "World-premiere of electric portal axle"
The world-premiere of ZF's latest electric mobility low-floor solution for city buses will take place in Brussels at Busworld Europe 2023. It'll go along with the exhibition of CeTrax 2 dual electric central drive for electric buses and coaches (also on display at UITP Summit): it offers a cont. power of 380 kW, features an […]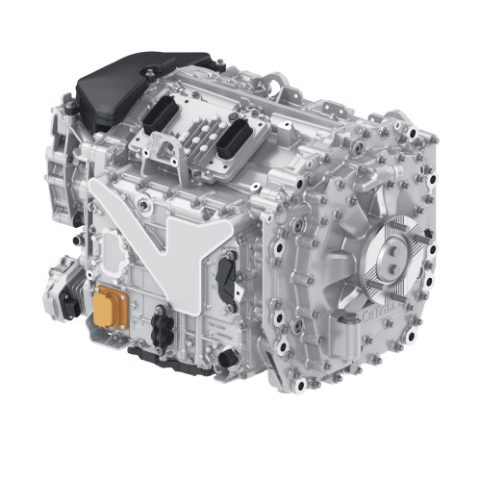 The world-premiere of ZF's latest electric mobility low-floor solution for city buses will take place in Brussels at Busworld Europe 2023. It'll go along with the exhibition of CeTrax 2 dual electric central drive for electric buses and coaches (also on display at UITP Summit): it offers a cont. power of 380 kW, features an integrated three-speed transmission making tackling steeper slopes easier and higher cruising speeds more efficient.
ZF mentions that at Busworld it'll be held the "World-premiere of electric portal axle". This should refer to the presentation of the AxTrax 2, whose series production is planned to begin in Europe in late 2024 and in the U.S. in 2025, as stated by ZF at ACT Expo earlier this year. It will be offered in two variants: AxTrax 2 with one e-drive and AxTrax 2 dual with two integrated e-drives, being the latter a real news in ZF offer (and a rarity in the e-bus segment, with just Volvo Buses so far mounting on the 7900 Electric a 2-drive transmission).
ZF at Busworld Europe 2023
ZF is gearing up to present its latest advancements in bus and coach technologies at Busworld 2023 in Brussels (October 7-12).
Also at ZF Busworld stand, the 6-speed automatic transmission system EcoLife CoachLine, suitable for engine torques up to 2,800 Nm. The transmission serves high-powered, demanding coach applications, such as winding, challenging routes as well as stop-go urban situations.
Another focus of the German group will be connectivity: new SCALAR fleet orchestration solution applied to on-demand people mobility service management, offering Public Transport Operators real-time, AI-based automated decisionmaking and service optimization.