68 mini Jest Electric sold so far: Karsan at Busworld Turkey with the electric range
8th Busworld Fair Turkey proudly showcasing its full range of electrical products. At the fair, the brand displayed the Jest Electric and Atak Electric, that it developed within one year and made ready for mass production. Visitors to the Busworld fair also had the opportunity to test the Jest Electric vehicle. Deputy GM of Karsan Commercial […]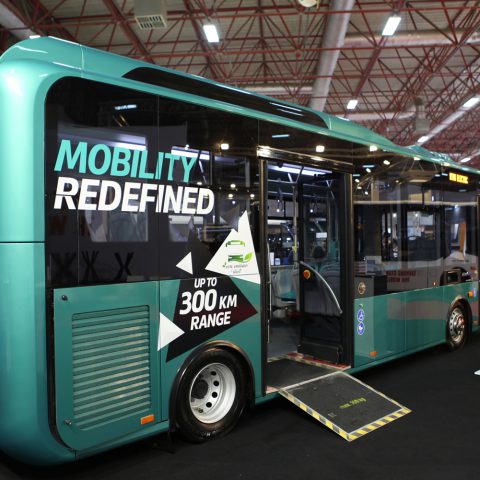 8th Busworld Fair Turkey proudly showcasing its full range of electrical products. At the fair, the brand displayed the Jest Electric and Atak Electric, that it developed within one year and made ready for mass production. Visitors to the Busworld fair also had the opportunity to test the Jest Electric vehicle.
Deputy GM of Karsan Commercial Affairs, Muzaffer Arpacıoğlu said "In as short a time as one year, we sold 68 Jest Electric vehicles to eight different countries, while also signing contracts for the sale of 18 Atak Electric vehicles in a very short period of time. For a clean future and a sustainable world, we will continue to offer modern transportation vehicles of the future to the global markets". Twenty units have been sold in Romania.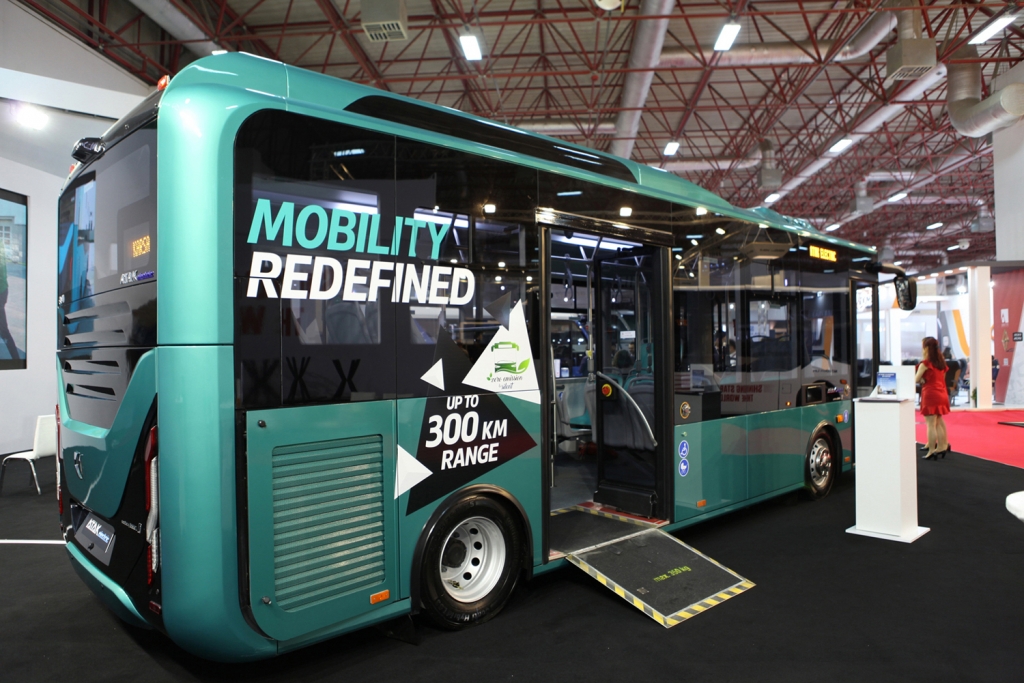 A BMW's heart for the Karsan Jest Electric
The 6-meter low-floored Jest Electric is equipped with a BMW electric motor producing 125kW power and 290 Nm torque with optional 44 or 88 kWh batteries produced by BMW. The Jest Electric also boasts a regenerative braking system which provides energy recovery by enabling the batteries to self-recharge at a rate of 25%. It can be charged in 8 hours with 7.4kW charging option and with AC charging units, while just in an hour with fast charging units.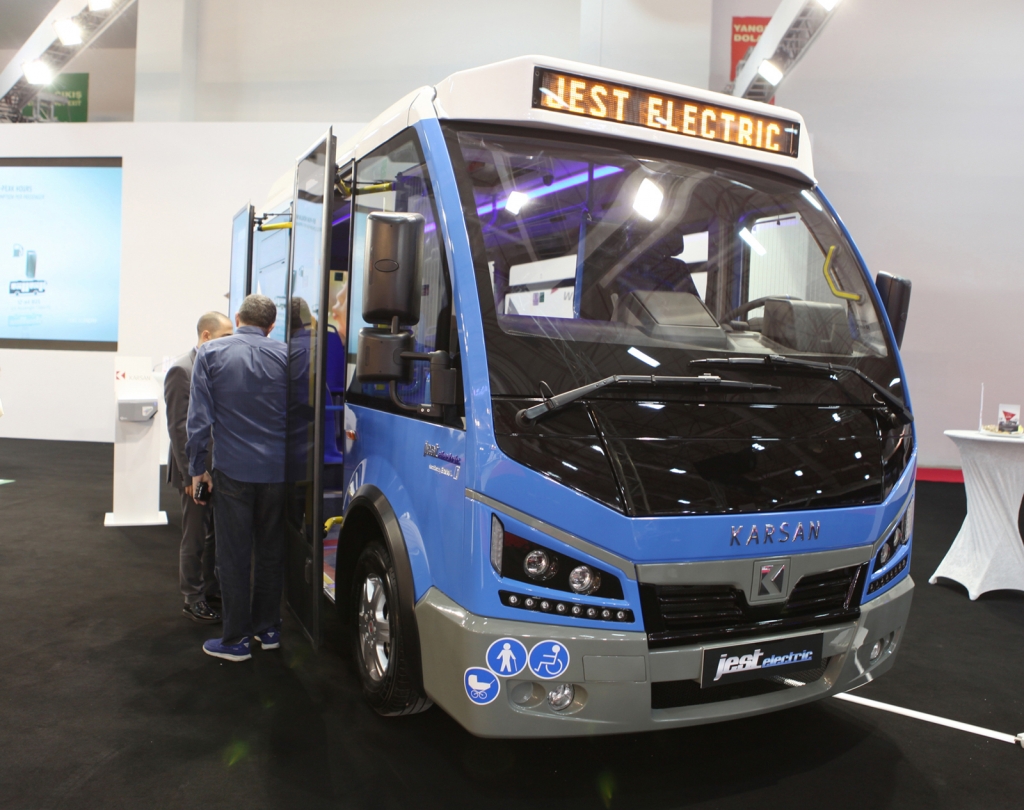 Standing out with its high maneuverability, large interior space, agility on narrow streets thanks to its compact size, dynamic design, and climbing performance, the Karsan's Jest Electric is decorated with a 10.1-inch multimedia touchscreen, fully digital dashboard, keyless go, and USB ports as well as an optional WiFi compatible infrastructure.
Karsan: "Atak's range is 300 km"
Atak Electric comes with brand-new and dynamic front and rear lines, and creates a striking look with its LED daytime running lamps. The bus has been launched in June 2019 and is driven by a 230 kW central motor by TM4 SUMO MD (Dana Incorporated). Running on a total 220 kWh battery capacity with five 44-kWh batteries developed by BMW, the 8-meter Atak Electric boasts a stated 300 km range. The vehicle's batteries can be charged in 5 hours with AC charging, and in 3 hours with DC charging units. The model comes with two seating layout options, 18+4 or 21+4 foldable for a capacity of 52 passengers.