88 Yutong E12 will convert a large part of Bergen bus fleet to electricity
Keolis Norge has signed an order for 88 electric buses Yutong E12 and thus set a new record as Norway's largest battery-electric bus order. The vehicles, to be produced by Yutong Eurobus Scandinavian, will be delivered in 2020. Keolis Norge has also ordered 10 Solaris Trollino. Yutong ready for Bergen The contract for public transport in […]
Keolis Norge has signed an order for 88 electric buses Yutong E12 and thus set a new record as Norway's largest battery-electric bus order. The vehicles, to be produced by Yutong Eurobus Scandinavian, will be delivered in 2020. Keolis Norge has also ordered 10 Solaris Trollino.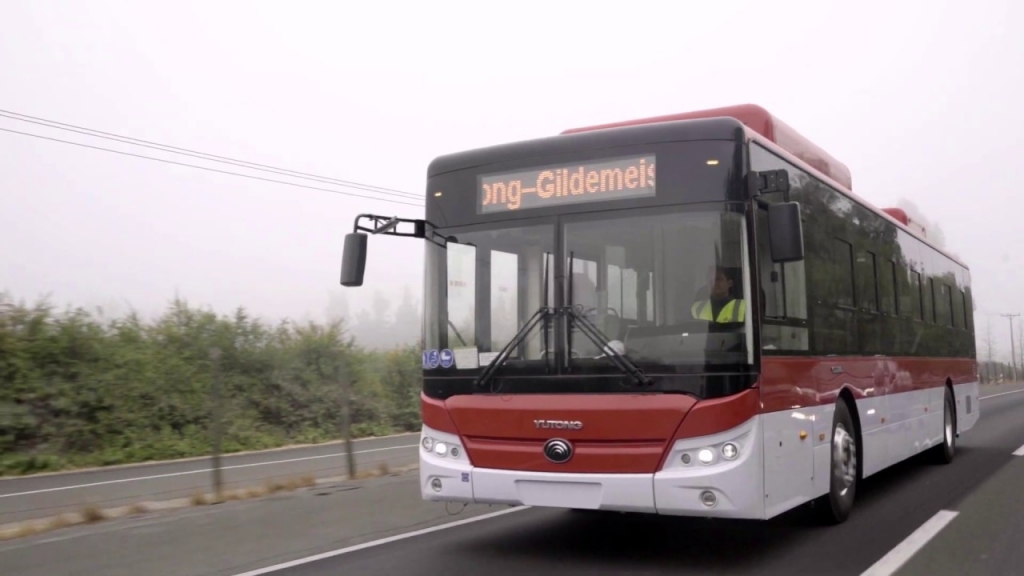 Yutong ready for Bergen
The contract for public transport in Bergen urban area has been awarded to Keolis in June 2019 by PTA Skyss. In the requirements it is specified that 75% of the bus operation in the concession must be converted to electricity. Following this commitment, Keolis has ordered 88 fully electric buses manufactured by Yutong.
The model, named Yutong E12, is a 12-meter electric bus with 34 seats and 422 kWh battery capacity. The pilot bus will be ready for technical inspection in January, then the production of the whole order will start. The same model is in operation in Roskilde (Denmark) and was delivered in Santiago de Chile.
Keolis contract duration extends from December 2020 to 2030. In total, Keolis buses will carry 17 million passengers a year in approx. 7 million km.
A foreseen cut of 3,700,000 kg of CO2
CEO of Yutong Eurobus Scandinavian, Benedikt Gudmundsson, has no doubt that the agreement will put Bergen and Norway in the forefront in the use of renewable energy for public transport: "We are very grateful for the opportunity to take part in bus operations in the center of Bergen together with Keolis Norway. Yutong Eurobus Scandinavian can show successful operation with its 15 electric buses in Iceland, 20 electric buses in Denmark and 33 electric buses in Finland".
"We will save at least 3,700,000 kg of CO2 on an annual basis with the 88 fully electric buses we are buying. We are pleased to be able to sign this order agreement and believe that through a close partnership, this agreement will be the gateway to an exciting future, says Gry Miriam Olsen, Keolis Norge's CEO.