A Danish city is switching to full electric public transport with Yutong buses
Roskilde will be the first municipality in Denmark to switch to full electric public transport. Of course the small size of the city (50,000 residents, 20 buses in operation on 9 routes) makes it easier to achieve the goal… but the step is anyway important. The buses will be supplied by Yutong and are ready to […]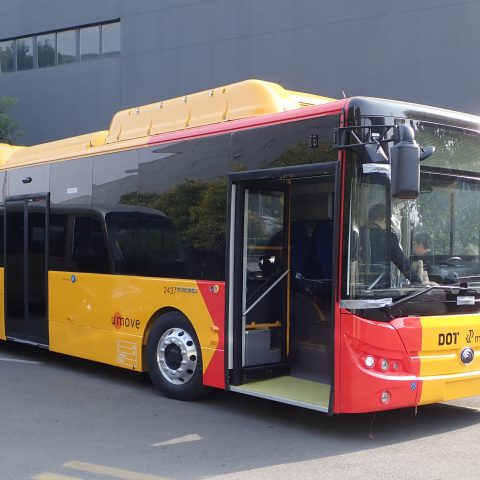 Roskilde will be the first municipality in Denmark to switch to full electric public transport. Of course the small size of the city (50,000 residents, 20 buses in operation on 9 routes) makes it easier to achieve the goal… but the step is anyway important. The buses will be supplied by Yutong and are ready to ship from China, according to the local media TV2 Lorry. On each bus there will be room for almost 400kWh of electricity. Charging operation will take place in depot, mostly overnight.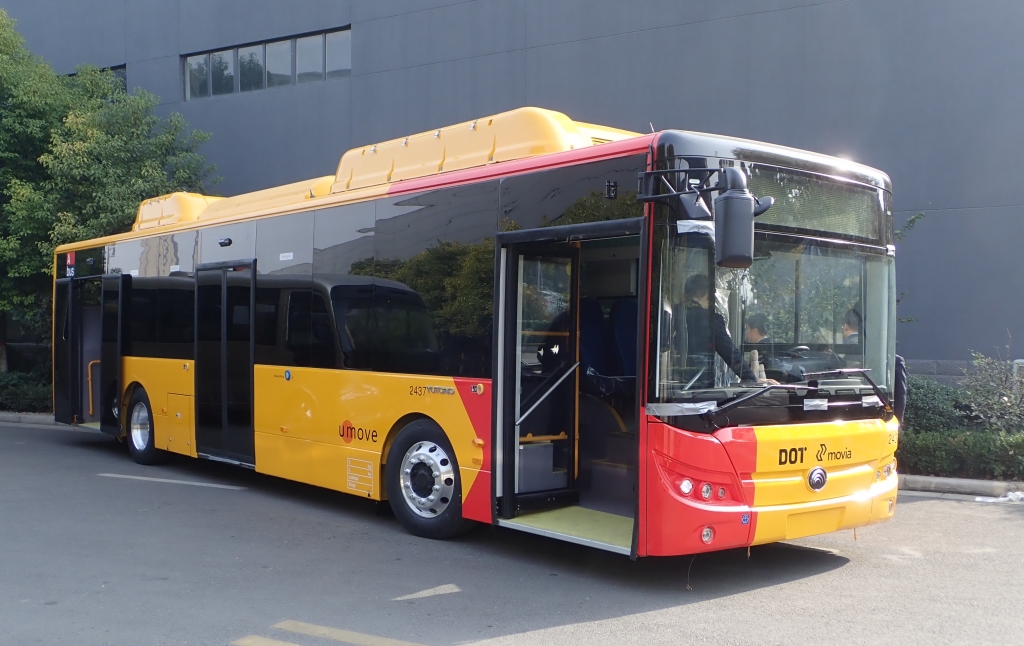 20 electric buses on the road by April 2019
The news of Roskilde ambitious plan was announced in March 2018. The arrival of the buses was set for April 2019. A moment that is coming closer. The "made in China" vehicles will take over the entire bus service in Roskilde, operated by Umove. The public transport company won, at the beginning of 2018, the tender held by Movia and was awarded with a 10 years contract. Reportedly, diesel buses will remain in the fleet, for a while, as back up vehicles. When the electric buses Yutong E12 are fully phased in, 1,400 tonnes of CO2 emissions per year will be cut.
394 kWh battery capacity for Yutong electric buses
Roskilde is located 30 km west of Copenhagen: Danish capital city aims to the full electrification of bus fleet by 2030 and recently ordered 21 VDL Citeas SLFA-180 Electric and 27 zero emission buses by BYD. Umove East is currently building a service center where the new electric buses will be based from April. Umove CEO Tim Valbøll told to Cleantechnica that the buses «have room for 67 passengers, and they will primarily be charged at night at service facilities in Roskilde, with renewable energy for the most part. Some buses will also be charged during the day, due to some routes exceeding the maximum range. The expected range is about 300 — 350 km in all-weather conditions all year round. There will be 2 containers housing transformers and main charging hardware, in addition 10 charging stations, where the buses are plugged in. The buses are each equipped with 12 batteries that holds a total 394 kWh in capacity and can be fully charged (0 — 100%) in 2 to 5 hours».