Altas Auto and Zhongtong enter partnership for e-midibus production in Europe (concept premiere at Busworld)
Altas Auto is expanding its EV bus lineup through a strategic cooperation with Chinese manufacturer Zhongtong Bus. The Lithuanian company, specialized in minibuses, has just announced the move: the portfolio will be increased with two battery-electric buses. The first one, 7.5-meter long, will be premiered at Busworld Europe 2023 in a 'vision' version. By 2025 […]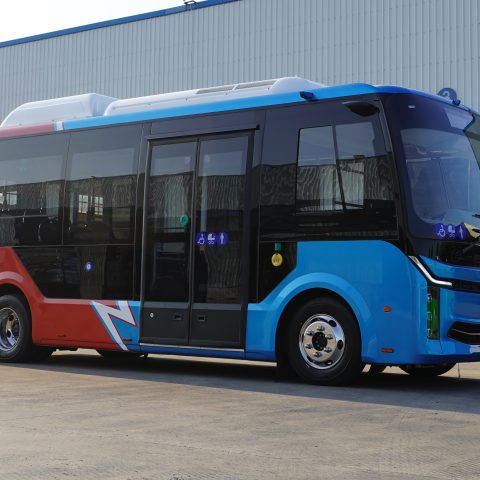 Altas Auto is expanding its EV bus lineup through a strategic cooperation with Chinese manufacturer Zhongtong Bus. The Lithuanian company, specialized in minibuses, has just announced the move: the portfolio will be increased with two battery-electric buses. The first one, 7.5-meter long, will be premiered at Busworld Europe 2023 in a 'vision' version.
By 2025 Altas aims to become fully electric, thus fully embracing the instances of the European Agenda 2030.
Altas Auto enter strategic cooperation with Zhongtong Bus
A new 7.5 m city bus vision will be presented at the Altas Auto stand in the Busworld 2023 exhibition. "Based on this concept, the partnership between both companies will create a whole line of new Altas Audo midi-size buses that meet European specifications and requirements", the company states.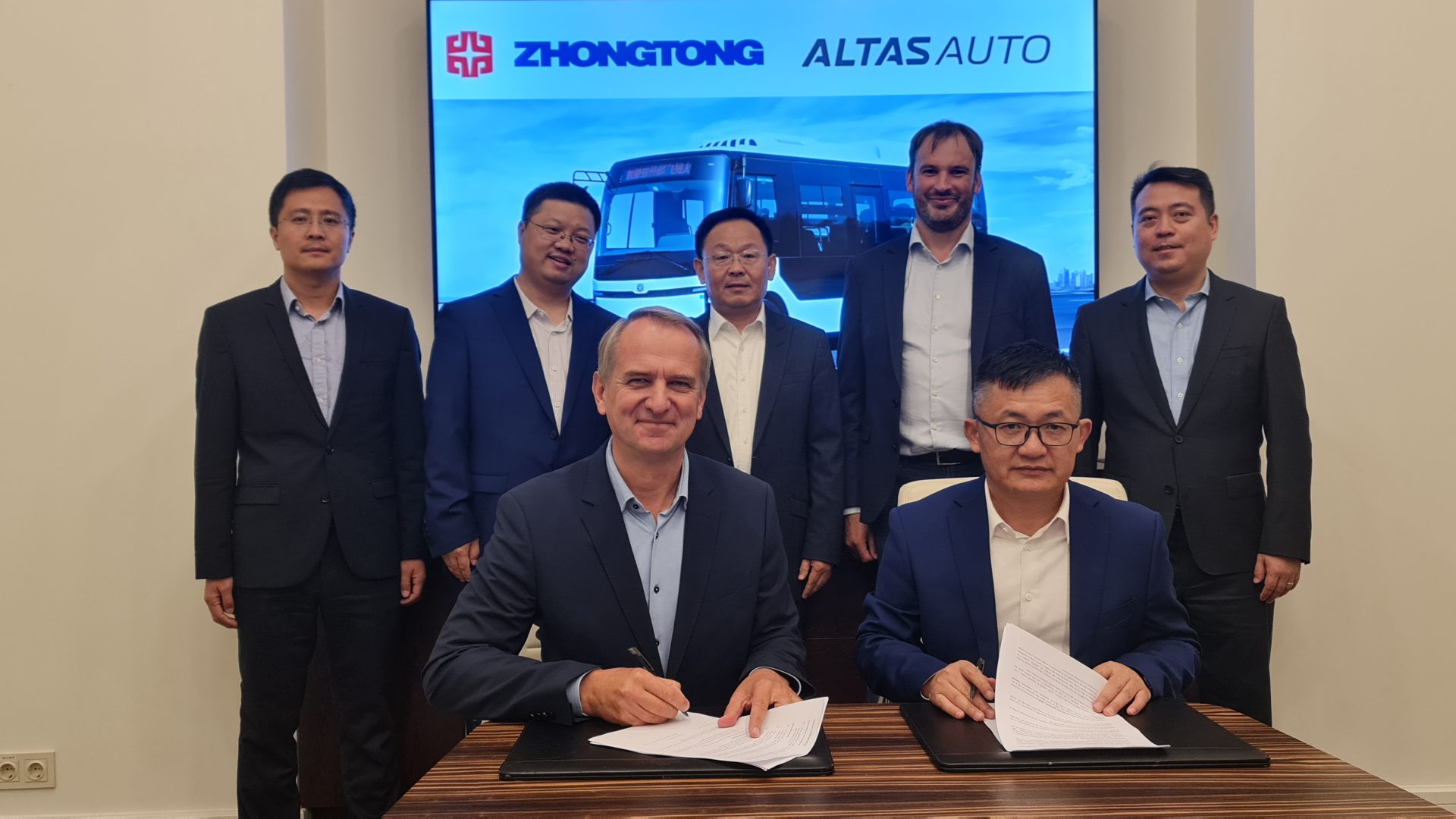 Having 7.5 m in length and less than 2.1 m in width, the new mid-size bus has been designed for easy driving on narrow city streets that are difficult for conventional buses to access. It is also a suitable and effective solution for serving suburban areas with low passenger density, carrying up to 37 passengers.
But it's not all. Altas Auto and Zhongtong will also offer a 8.7-meter electric bus with maximum capacity of 60 passengers. It will be presented in Europe shortly afterwards, according to plans.
Altas Auto – Zhongtong partnership for e-buses in Europe
"The strategic partnership will enable two companies to fulfil our goals. By combining Zhongtong competencies in the production of electric buses and Altas Auto experience in the European small bus market, we are expecting to strengthen our positions further and provide a solid ground for even closer cooperation in the future", says Edvardas Radzevičius, CEO of Altas Auto.
"Zhongtong has been exporting its manufactured buses to many countries around the world for many years, but we started working in the European electric bus market only recently. We hope that by applying our competencies in the production of electric buses and the skills and knowledge of Altas Auto in the European small and medium bus market, we will be able to create and deliver high-quality products that meet customer expectations in a relatively short time", adds Jiliu Li, General Manager of Zhongtong Bus Europe GmbH.