BVG Berlin electric bus fleet grows up. 90 Solaris Urbino 12 Electric ordered
Berlin electric bus fleet 'grows up' thanks to a new order for no less than 90 Solaris Urbino 12 electric. They'll be delivered to BVG from spring 2020 on and will feature electric heating system and pantograph for fast charging. The contract, including charging infrastructures, is worth some 61 million euros. When this delivery will […]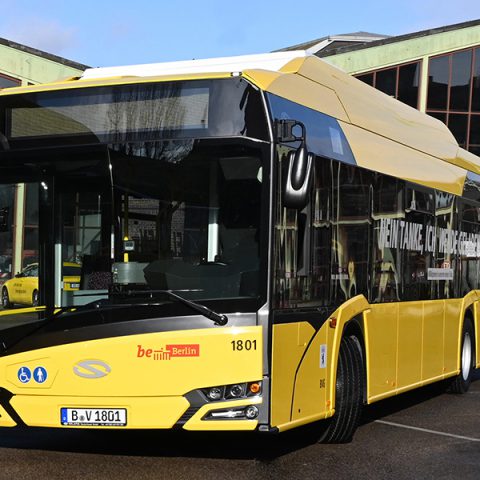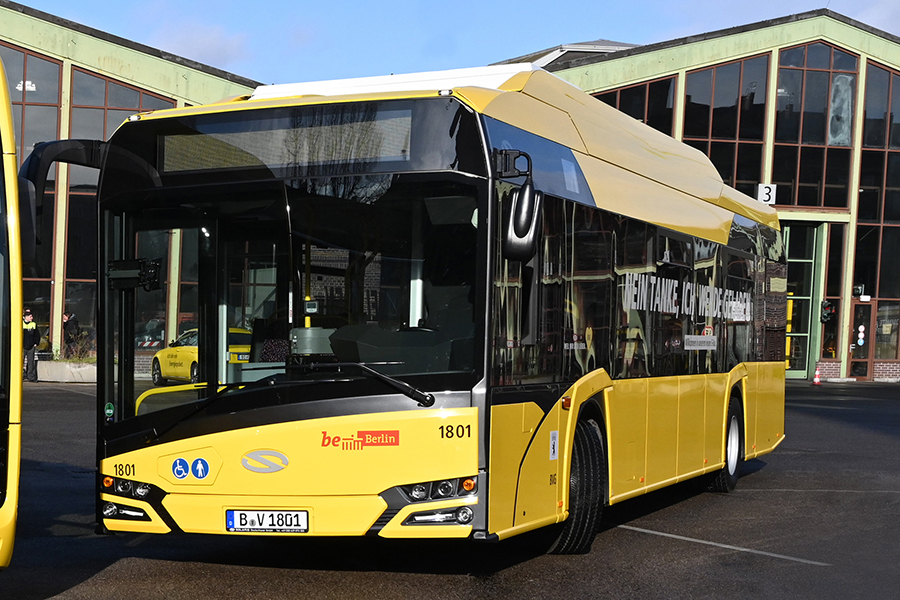 Berlin electric bus fleet 'grows up' thanks to a new order for no less than 90 Solaris Urbino 12 electric. They'll be delivered to BVG from spring 2020 on and will feature electric heating system and pantograph for fast charging. The contract, including charging infrastructures, is worth some 61 million euros.
When this delivery will be executed, around 140 electric buses will be in operation in the German capital, where also 15 Mercedes eCitaro are currently on delivery.
It's the fourth order signed by BVG with Solaris Bus & Coach for electric buses, and follows the 15 units supply ordered one year ago and the articulated bus batch (15 units as well) bought in March 2019. Further 5 Solaris ebuses are running in Berlin since a few years.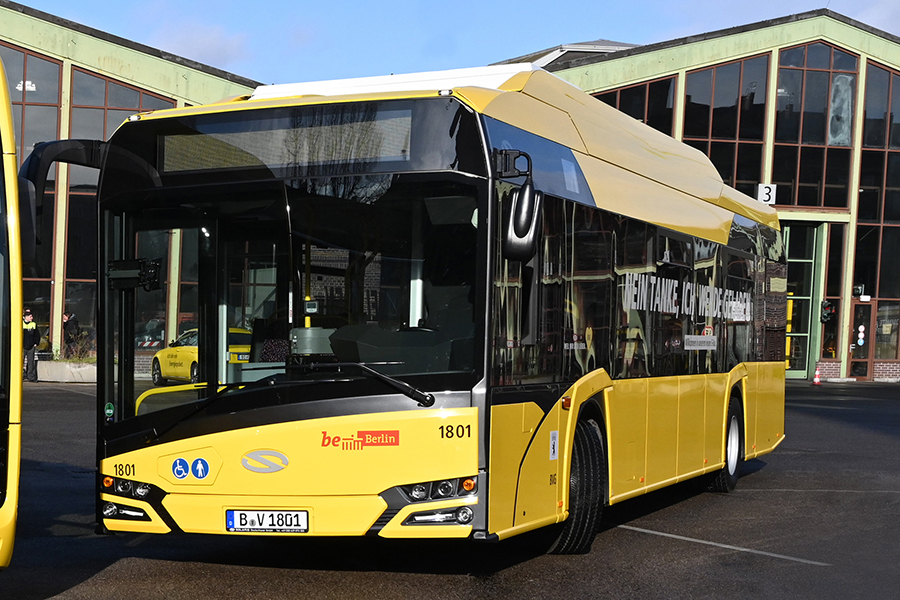 Governments funding for 90 electric buses
Before this last order, 35 Solaris electric buses were in operation or in delivery in Berlin. Now the number has risen up to 125. BVG Supervisory Board selected the most advantageous offer at the beginning of June. Now, after two weeks, the public transport company has officially announced this decision. The carrier expects the government to support the investment with a budget of around 14 million euros, according to BVG. In the meanwhile, BVG is receiving as many as 950 diesel Euro VI buses from Mercedes, following a supply ordered in 2018.
Pantograph charging for a wider range
Among the novelties of the new delivery, the electric heating system stands out: it will allow real emission free operations. It is worth noting that the 90 ebuses will be equipped with pantograph in order to fast charge them during the daily service, even though they'll be primarily charged in the depot. As mentioned on Electrive.com, the first batch of ebuses, equipped for depot charging only, led to some criticism because of the range shorter than expected, according to several local media.