Electric buses back in Glasgow, half a century after trolleybus decommission
Battery-electric buses have been launched in Glasgow. Friday 10th January 2020 has been the first day on the road for the two 10.8-meter zero emission vehicles produced by the joint venture between ADL and BYD. The novelty has made First Glasgow the city's first commercial bus operator to introduce fully-electric vehicles onto a commercial bus route […]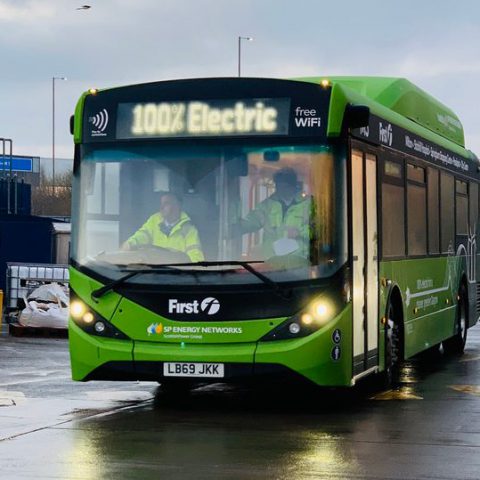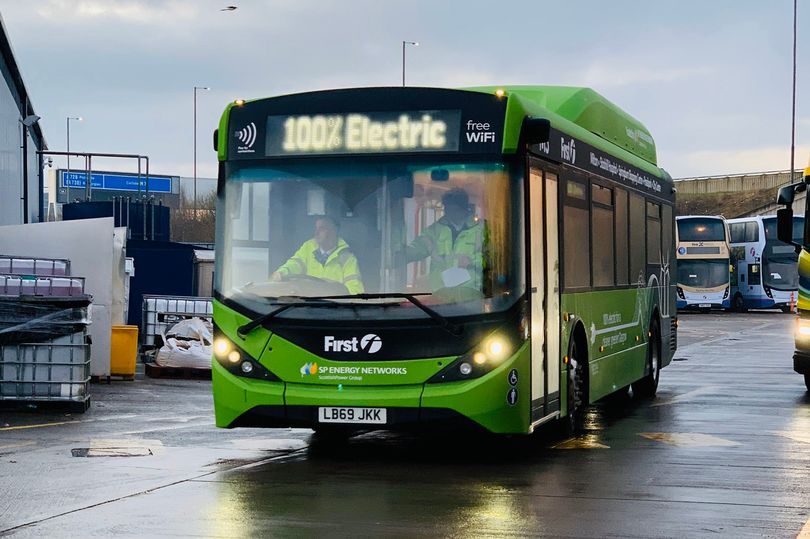 Battery-electric buses have been launched in Glasgow. Friday 10th January 2020 has been the first day on the road for the two 10.8-meter zero emission vehicles produced by the joint venture between ADL and BYD.
The novelty has made First Glasgow the city's first commercial bus operator to introduce fully-electric vehicles onto a commercial bus route since the 1960s (as electric trolleybus vehicles had been in operation until 1967). The investment received funding from electricity distributor SP Energy Networks.
In October 2019 a fleet of three ADL – BYD zero emission buses have been delivered to Glasgow Airport, where they operate as long stay car park shuttles.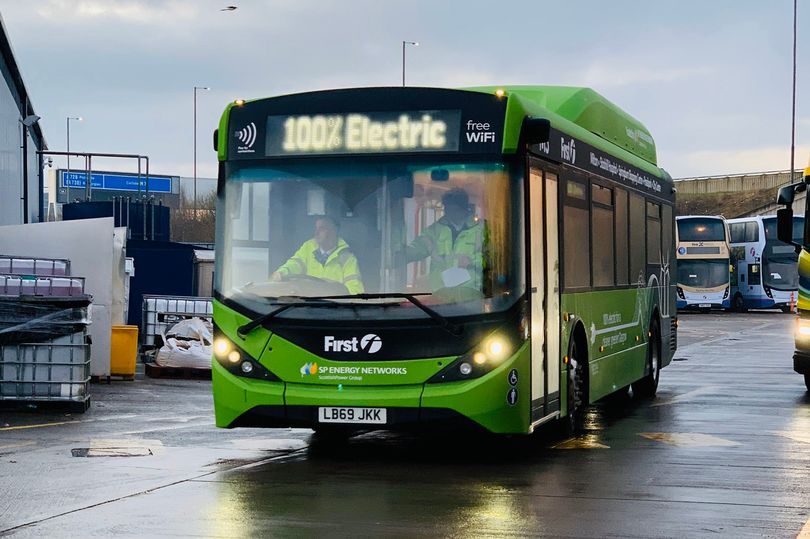 Glasgow's target: net zero emission by 2030
The new buses, First Glasgow points out, are a statement of intent for the city's transport, as they look to join the electric revolution to help meet their bold target of net zero emissions by 2030. The launch of these vehicles means the city has now come full circle back to fully electric transport on commercial routes for the first time since the electric trolley buses were decommissioned by the Glasgow Corporation in May 1967.
The new vehicles will be going on the M3 route, which connects communities in Milton and Springburn with Stobhill Hospital and the city centre.
SP Energy Networks funding for electric buses in Glasgow
The electric buses are being funded as part of SP Energy Networks' £20million Green Economy Fund, which supports Glasgow's mission to become the UK's first net zero emissions city by 2030. It also contributes to the Scottish Government's ambitious plans to meet climate change targets, boost local economic growth, improve air quality across the country and deliver a better future, quicker for our communities.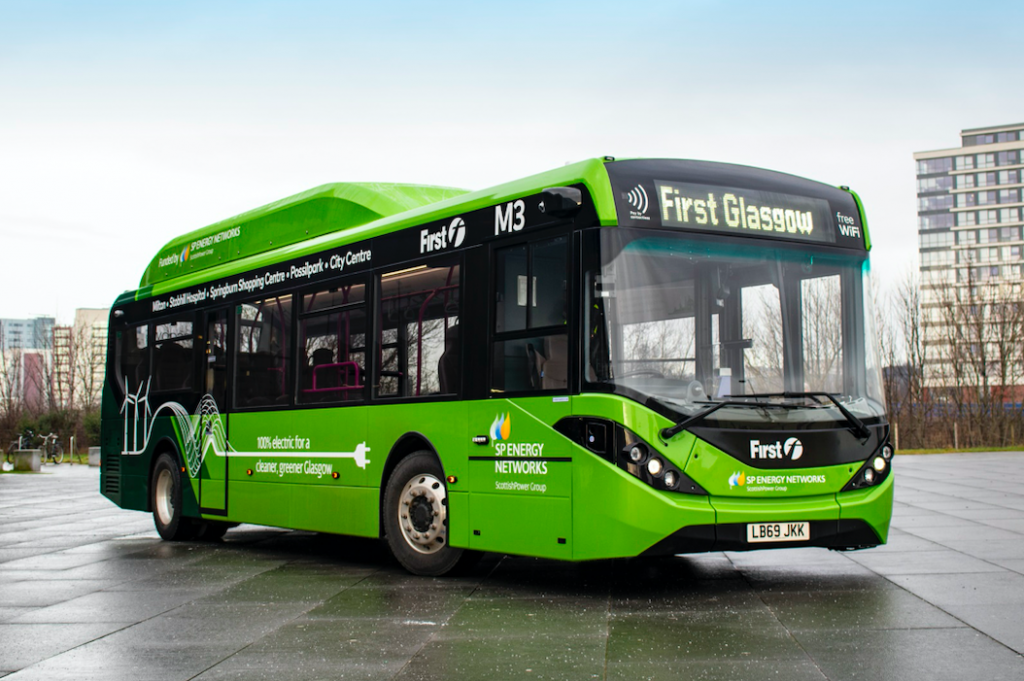 Mirrorless technology on Glasgow's electric buses
The 10.8-metre buses were built by Alexander Dennis in Scotland on chassis supplied by BYD from its factory in Komárom, Hungary. The battery stores 330 kWh, on board there is space for 36 seated passenger and they feature the latest mirrorless smartvision technology, which removes the need for wing mirrors, helps reduce blind spots for drivers and even helps to reduce the effects of bad weather on their vision via the state-of-the-art CCTV system. The new vehicles will also have USB charging points, on-board audio-visual next stop announcements and free Wi-Fi to provide a better customer experience.
22 charging stations in First Glasgow's depot
As part of the SP Energy Networks funding deal, First Glasgow will also introduce 22 electric vehicle charging points in its Glasgow Caledonia Depot, which will ultimately allow more electric buses to be introduced by First Glasgow into Glasgow's transport network in the future.
First Glasgow highlights it has already invested over £31million over the last two years with the introduction of 150 brand new euro VI ultra-low emission vehicles for Greater Glasgow, whilst retrofitting another 49 mid-life vehicles to speed up the switch to low emission standards in support of Scotland's first low emission zone in Glasgow city centre. The bus operator is already 40% compliant and will introduce even more new low emission buses to the city to ensure it is 100% compliant with the city's low emission zone to at least Euro VI emissions standard by the end of 2022.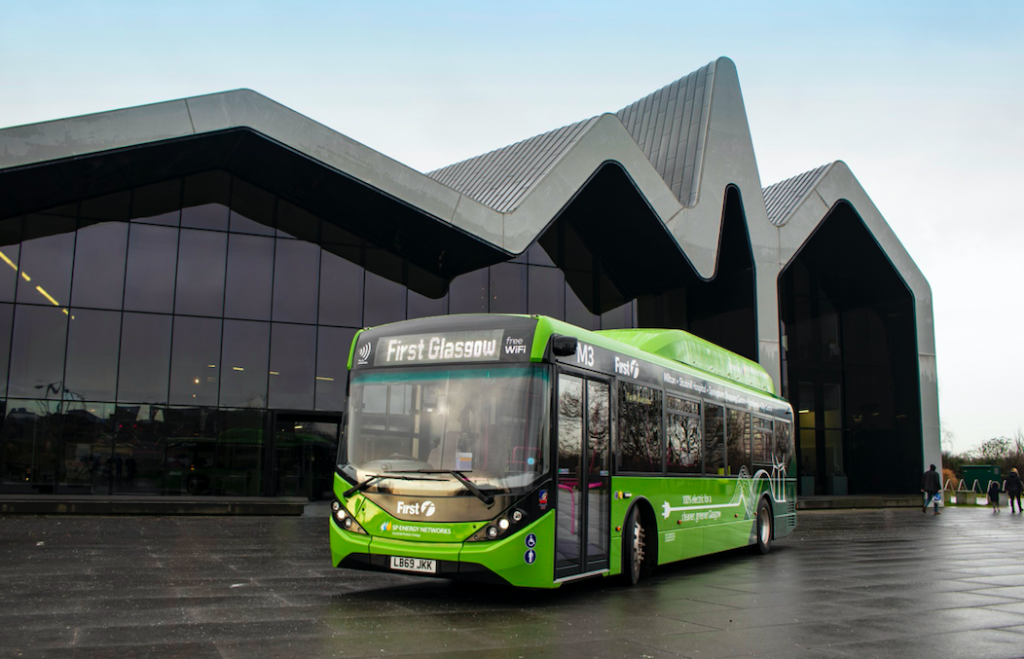 Andrew Jarvis, Managing Director of First Glasgow, said: "We are delighted to launch the city's first conversion of a commercial bus service to fully electric operation. The whole team at First Glasgow are thrilled to be teamed up with SP Energy Networks in order to bring these state- of-the-art zero-emission vehicles to the people of Glasgow and the M3 route. Every customer journey on the route will save around 2kg of CO2 compared with driving on your own in an average car, making bus the best choice in reducing the impact on the planet."
Frank Mitchell, CEO at SP Energy Networks, added: "Glasgow has ambitious plans to be the UK's first net-zero carbon city by 2030, but for that to happen, there will be big changes across the city. The introduction of this new electric bus technology which will ultimately improve air quality and noise pollution in the city centre and other communities. We are very proud to be supporting this historic moment for Glasgow by fully funding the infrastructure and vehicles for its first completely electric bus route since the 1960s."
Colin Robertson, Chief Executive at Alexander Dennis, says: "Sustainable buses are part of the solution to the climate emergency and at Alexander Dennis we are proud to be leading this transformation together with BYD, our partner in the United Kingdom. Our electric buses are already running at Glasgow Airport and it's great to see them take to the streets of Scotland's largest city, providing real benefits for passengers and residents."
Frank Thorpe, BYD UK Managing Director, said: "Electric mobility represents the long-term future for public transport local authorities, as evidence by an increasing number of operators up and down the country. An increasingly climate-aware public has woken to the important role electric buses can fulfil in towns and cities, and operators are now realising the commercial benefits of electric mobility. We are delighted to be partnering with the market- leading ADL organisation, together building a formidable bond with operators and passengers alike."