Karsan wins a tender for 10 electric minibuses in Romania
Electric minibuses in Romania. The Turkish manufacturer Karsan announces it has won a tender and secured a sales contract in Romania. Karsan will deliver 10 more Jest Electric minibuses in Suceava, Romania, in addition to the five they delivered last year. The minibuses are scheduled for delivery in Suceava by the end of 2020, which […]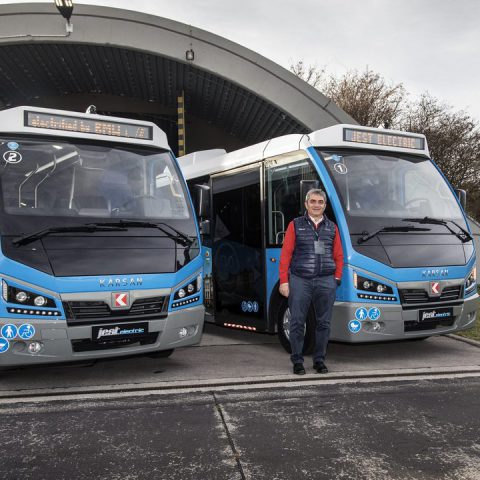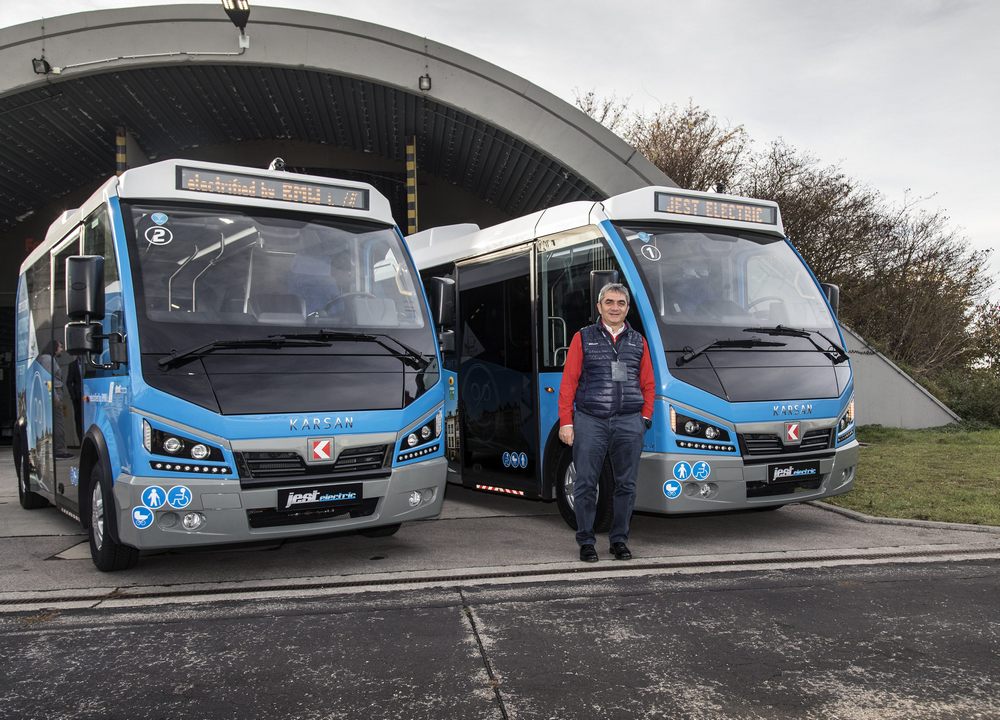 Electric minibuses in Romania. The Turkish manufacturer Karsan announces it has won a tender and secured a sales contract in Romania. Karsan will deliver 10 more Jest Electric minibuses in Suceava, Romania, in addition to the five they delivered last year. The minibuses are scheduled for delivery in Suceava by the end of 2020, which will the total the amount of Jest Electric in Romania to 21.
Karsan is also to ship 9 Jest Electric to Portugal. And BMW choose Karsan Jest Electric, equipped with the German group "i" line of engine and battery technology, to transport their factory personnel in Germany.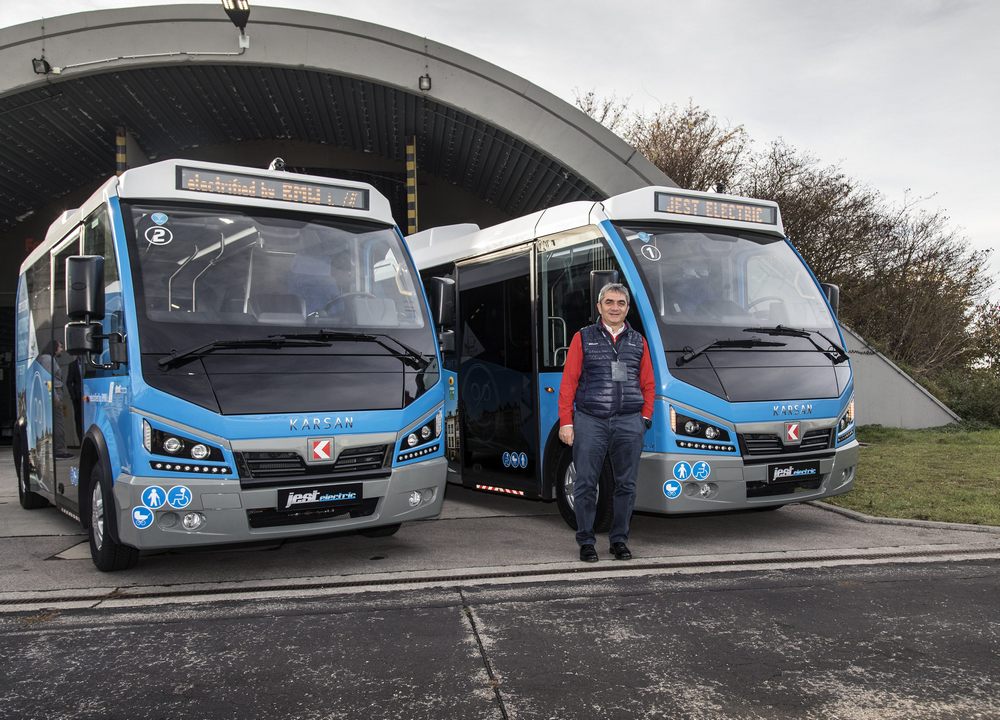 Electric minibuses in Romania, BMW's logo on the drivetrain
The electric minibus Jest Electric is equipped with a BMW electric motor producing 170 HP power and 290 Nm torque with optional 44 or 88 kWh batteries again made possible by BMW. The range stated by Karsan is up to 210 km, also thanks to a regenerative braking system which provides energy recovery by enabling the batteries to self-recharge at a rate of 25%. The e-bus is decorated with a 10.1-inch multimedia touchscreen, fully digital dashboard, keyless go, and USB ports as well as an optional WiFi compatible infrastructure. Earlier this year, at Busworld Turkey, Karsan says it had already sold 68 units of the Jest Electric.
Electric minibuses in Romania, Karsan hoping for 6 more orders
Muzaffer Arpacıoğlu, Karsan Deputy General Manager of Commercial Affairs, commented: "We have actually been providing services in Romania since 2013 with our Karsan vehicles. We delivered products to many locations from Dej to Sibiu, Braşov and Braila. Last year we won a tender in Suceava and this started the era of our electric vehicles in Romania. Jest Electric has been roaming Romanian roads for 1.5 years now. This year we managed to win another tender for ten more Jest Electric and this makes us really proud, because we managed to create an opportunity to expand our business despite the pandemic. We are hoping to receive orders for 6 more Jest Electrics in the next three months, as part of our coverage extension process. We are very glad that we are steadily becoming the main preference in the Romanian market."