The first Iveco e-Way just started operations in Genoa (Italy) in the framework of a pilot. It's the very first time of a battery-electric bus featuring Iveco's logo. The bus, essentially, is the Heuliez GX 337 Elec, which is going through a re-branding process started at Busworld 2019, where the Iveco e-Way has been unveiled.
A few weeks ago, the zero emission bus set a new record in terms of range: 527 km on one charge, although on controlled conditions. In March 2020 the vehicle will be launched in a face-lifted version, featuring the same front as the Heuliez bus that took part to the Ebus Test 2019 in Bonn.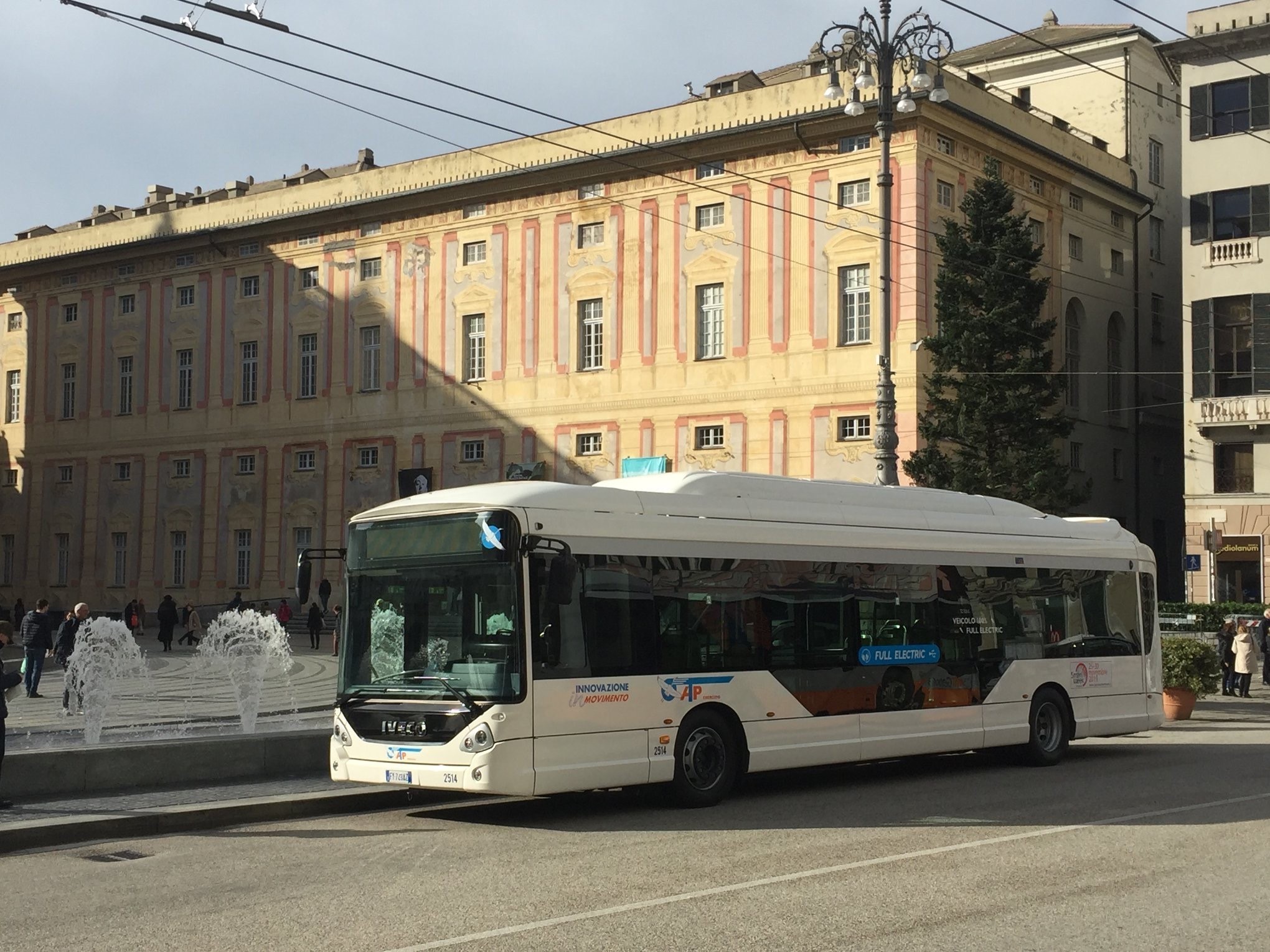 A pilot for the first full electric line outside Genoa center
The Iveco e-Way has been presented in Recco, and will serve line 75 connecting the town with Genoa, some 30 km long. The bus will be operated by the carrier ATP Esercizio.
The launch of the first full electric line outside the urban area of Genoa (where a batch of Rampini electric buses is in operation) is a first step towards a policy that aims to transform the connections in the area in a 'green' direction, as noted by the chairman of ATP Esercizio Enzo Sivori: "We are proud of the fact that Iveco has chosen ATP as a partner for testing of this vehicle in Italy.
Iveco e-Way, al least 240 km range
The Iveco e-Way is a 12-metre, zero-emission vehicle, capable of a minimum range of 240 kilometres, according to the manufacturer. The battery packs, provided by Forsee Power, can store up to 360 kWh. The model is equipped with a 120/195 kW electric motor coming from BAE Systems. The body is made of composite materials and relies on a stainless steel structure tested and approved for anti-corrosion protection (treatment of cataphoresis).