Ebus Test in Bonn: nine electric buses gathered for a three-days test drive
Nine electric buses together in a three-days test drive. A great glance under the sky (quite grey…) of Bonn. Seven players from the world of electric buses gathered in a three-day road test under the umbrella of Ebus Test event (18-20 November 2020), managed by the German magazine Omnibusspiegel. Beyond the seven competitor, a couple […]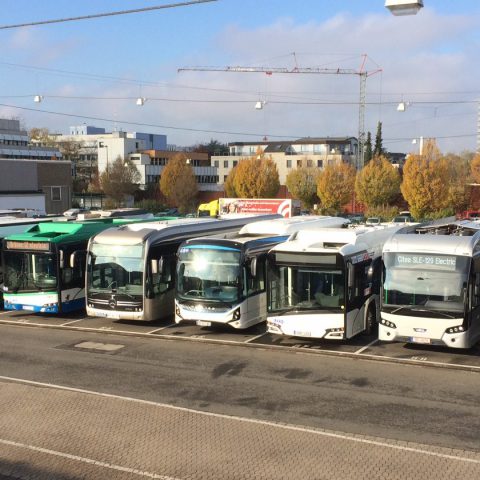 Nine electric buses together in a three-days test drive. A great glance under the sky (quite grey…) of Bonn. Seven players from the world of electric buses gathered in a three-day road test under the umbrella of Ebus Test event (18-20 November 2020), managed by the German magazine Omnibusspiegel. Beyond the seven competitor, a couple of 'extras' made the dish even tastier. Sustainable Bus' staff was there.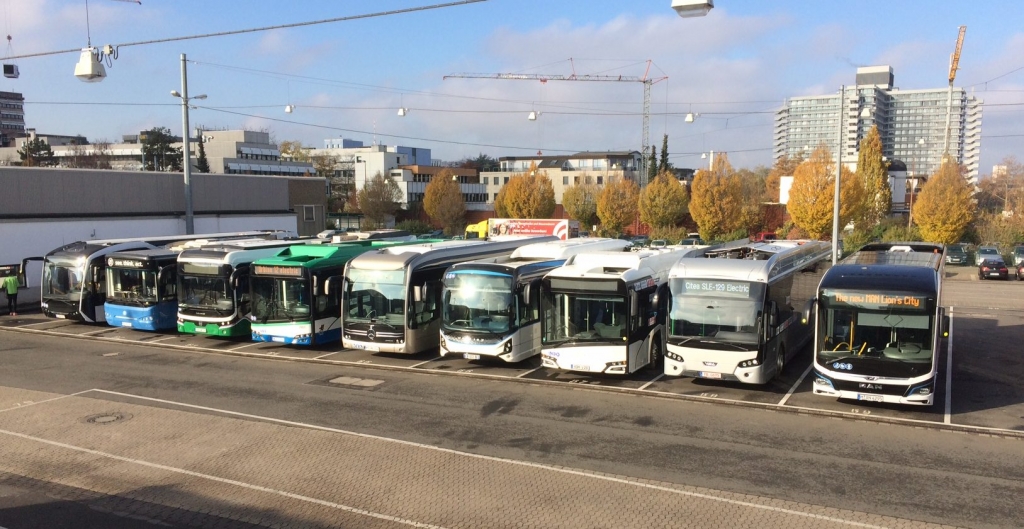 Electric buses test drive in Bonn
The third edition of the Ebus Test has been supported, as always, by the public transport company of Bonn (SWB).
The opening picture should be enough to give an idea of the event. Nine electric buses were collected in Bonn for the test drive. Seven of them took part to the competition. We had the chance to test on the road the Ebusco 2.2, built in China, in a long-distance configuration ready to go into service in a few weeks in Borkum in Germany; the Heuliez 337 GX Elec, a model that has been awarded with a 133 million euros contract by RATP in Paris; the MAN Lion's City 12 E, a real novelty: after having been displayed under the spotlight of a few exhibition, the bus will on the road as demo fleet next year.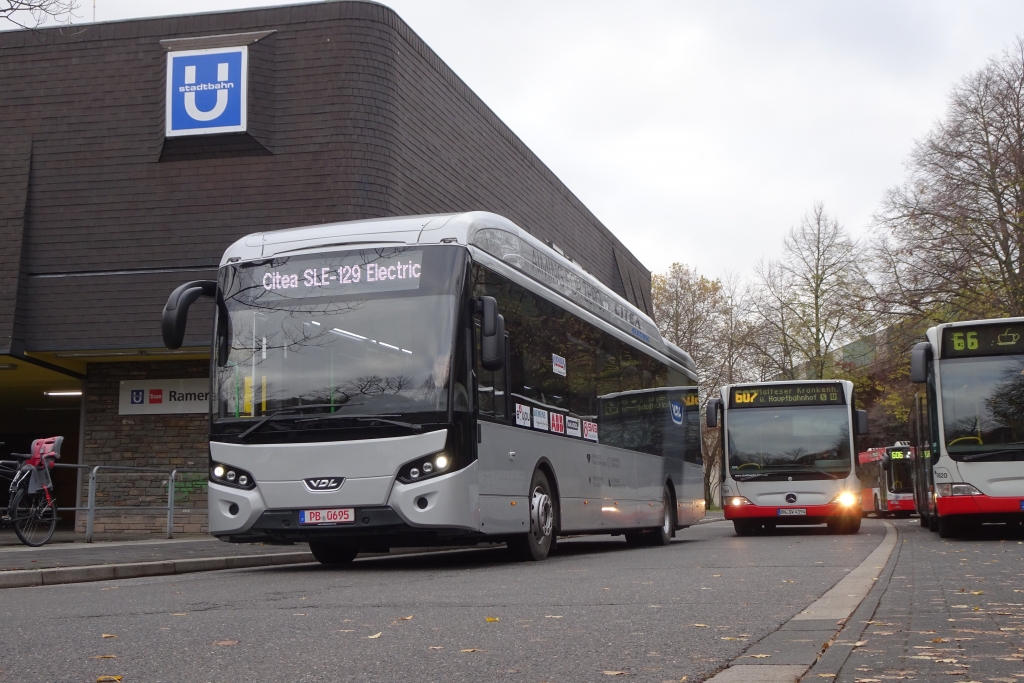 Mercedes, Sileo, Solaris and VDL in the test drive
At the Ebus Test 2020 there was also the Mercedes eCitaro, the Turkish Sileo S12, the Solaris Urbino 12 Electric in the version equipped with the ZF electrified axle and, finally, the VDL Citea Sle-129 Electric, the latest addition to the electric portfolio of the Dutch manufacturer, the European market leader in the field of zero emission buses, as reported here on Sustainable Bus. The other European leader, BYD, has not been attending. Also, Voith took at Bonn its demo bus equipped with Voith electric drivetrain (out of competition).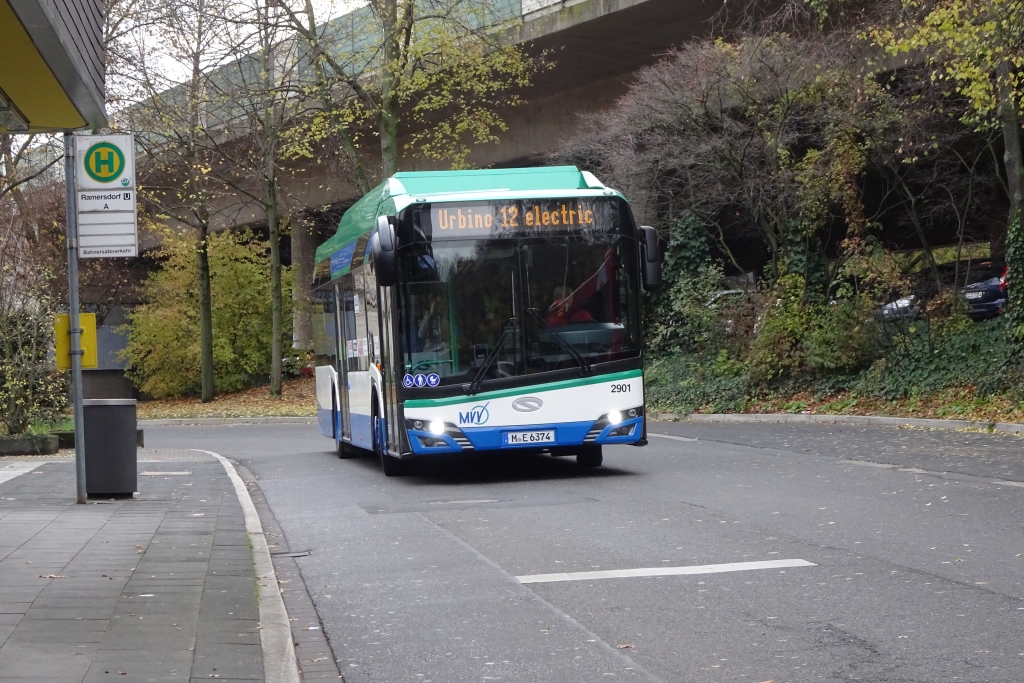 ZF CeTrax on the road for the first time
Finally, ice on the cake, a Higer bus served as a demo bus for the ZF central electric motor CeTrax. A component that will go into serial production next year and that will join the AxTrax in the list of options offered by the company from Friedrichshafen in terms of traction systems for battery electric buses. As a sponsor of the event, Siemens, ABB, Akasol and e4you participated.