Karsan autonomous bus. Work in progress to implement the Atak Electric
Karsan is developing an autonomous version of its 8-meter city electric bus Atak Electric. The Turkish manufacturer announces it will bring SAE Level-4 Autonomous driving skills in the electric vehicle. Prototype is scheduled to be completed by August 2020, Karsan's CEO states. Technological system for driverless operations is provided by California-based company Adastec. In March 2020 Karsan stated […]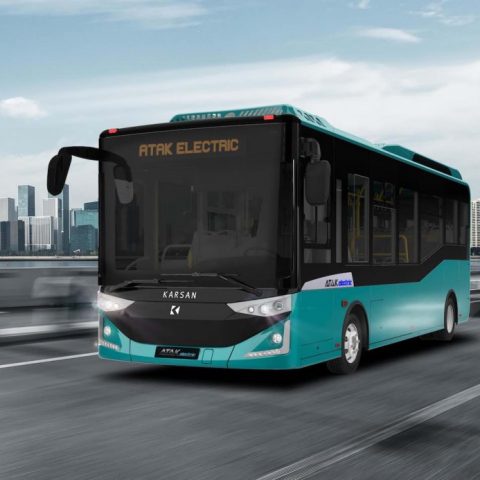 Karsan is developing an autonomous version of its 8-meter city electric bus Atak Electric. The Turkish manufacturer announces it will bring SAE Level-4 Autonomous driving skills in the electric vehicle. Prototype is scheduled to be completed by August 2020, Karsan's CEO states. Technological system for driverless operations is provided by California-based company Adastec.
In March 2020 Karsan stated that orders for 20 electric Atak have been secured so far. The key features of Karsan range of battery-electric buses (the 6-meter Jest Electric and Atak Electric) is that they are equipped with BMW battery system.
Karsan autonomous bus, work in progress
The project to be carried out by Karsan's R&D team aims to provide Atak Electric with Level-4 Autonomous driving skills. For the project the company collaborates with Adastec, which has past experiences in autonomous vehicles, and expects to complete the first prototype for the autonomous Atak Electric vehicle in August.
Atak Electric will feature autonomous driving skills following the integration of Level-4 Autonomous software programs (according to SAE's chart) developed by Adastec into Atak Electric's electrical and electronic architecture and electric vehicle software. Testing and validation works on Karsan autonomous bus will continue until the end of the year.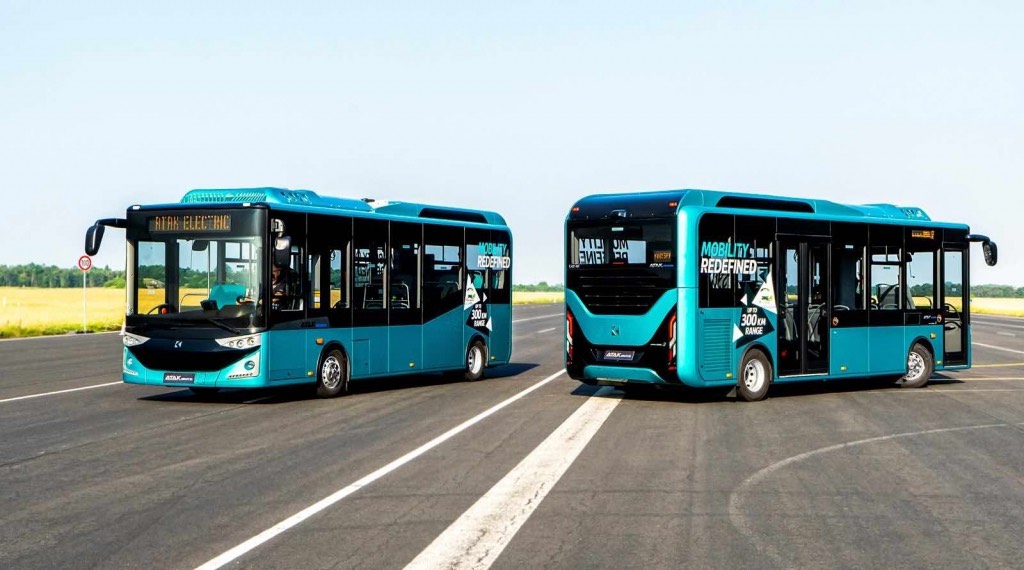 Active safety systems on Karsan autonomous bus
«We started works to ensure that Atak Electric, which was developed by our R&D team and went into mass production in September 2019, enjoys Level-4 Autonomous driving skills, in other words, features an automatic driving system that will handle all the requirements for a dynamic driving experience without the help of a driver», said Karsan CEO Okan Baş. «Accordingly, we also use special equipment that allows for the detection of all living and non-living things around the vehicle including radars, lidars and thermal cameras required for the performance of automatic driving functions. We will complete the first prototype for autonomous Atak Electric in August, and its simulation and validation tests will be carried out in our factory in Hasanağa, Bursa. We will make Autonomous Atak Electric ready by the end of this year»
Karsan: works to be completed in 2020
Karsan CEO Okan Baş added: «At Karsan, we pay a particular attention to electric and autonomous vehicles. This segment also represents our brand vision. We are happy to have taken the very first step for the autonomous vehicles, on which we have been working for some time now to be able to complete works in 2020, while at the same time continuing to export Jest Electric and Atak Electric».