RSV converts a line in Reutlingen to full electric operation with four eCitaro
The eCitaro German fleets keep growing. Reutlinger Stadtverkehr (RSV) took delivery of four vehicles on 29th November. Buses that will be recovered in a completely new and purpose-built electric bus depot. The largest order so far signed for the eCitaro is the one from Hanover, where 48 zero emission buses will be deployed. The latest deliveries […]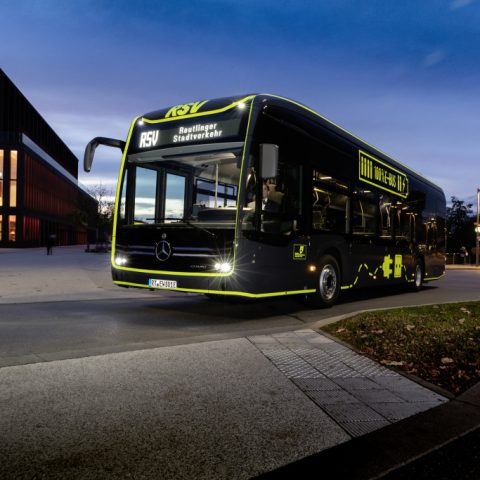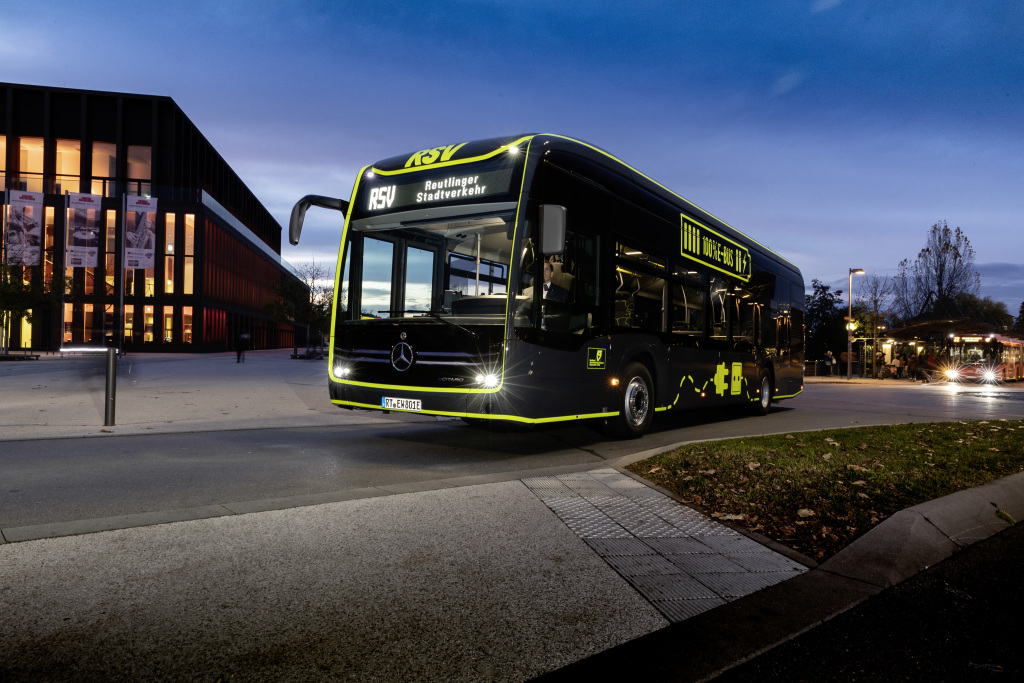 The eCitaro German fleets keep growing. Reutlinger Stadtverkehr (RSV) took delivery of four vehicles on 29th November. Buses that will be recovered in a completely new and purpose-built electric bus depot.
The largest order so far signed for the eCitaro is the one from Hanover, where 48 zero emission buses will be deployed. The latest deliveries have been executed in Wiesbaden and Aachen. And Hamburg will test the eCitaro with fuel cell range extender in 2021.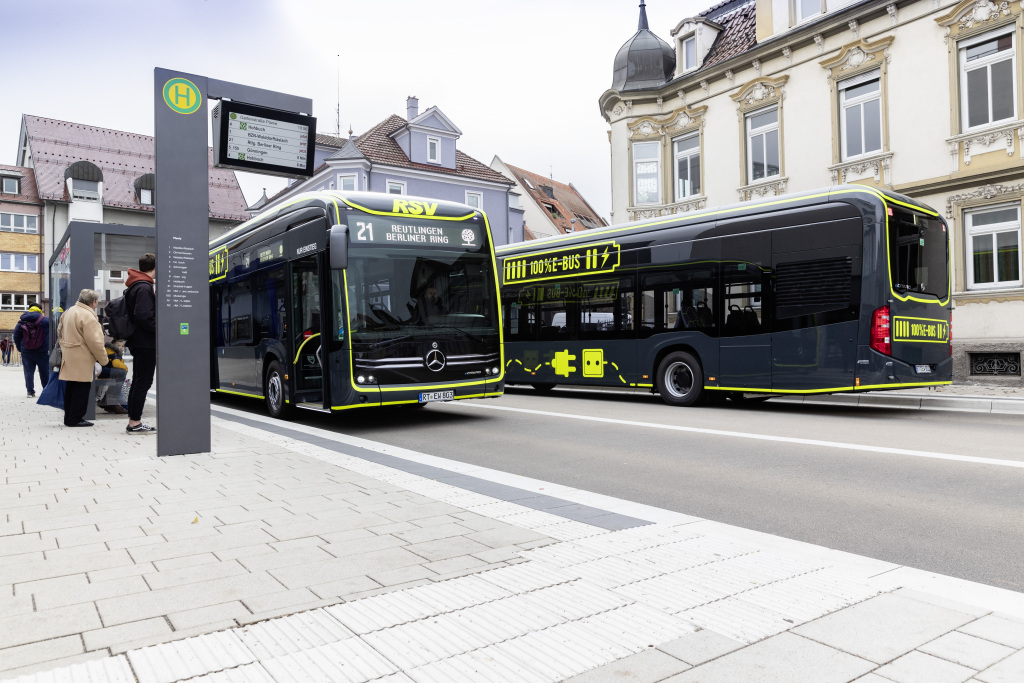 RSV put the eCitaro on a dedicated route
The four brand new Mercedes eCitaro just welcomed in RSV 'family' will operate on Reutlingen's number 7 route, which is the town's first-ever fully electric line. The line concept provides for the eCitaro to be charged at the depot. In order to be able to completely cover the daily public transport requirements on this line, the vehicles receive intermediary charging (via plug-in) during break times. To this end, the buses use the depot near the line's final bus stop. Reutlingen is a 300,000 people town in Baden-Württemberg, just 40 km south of Stuttgart.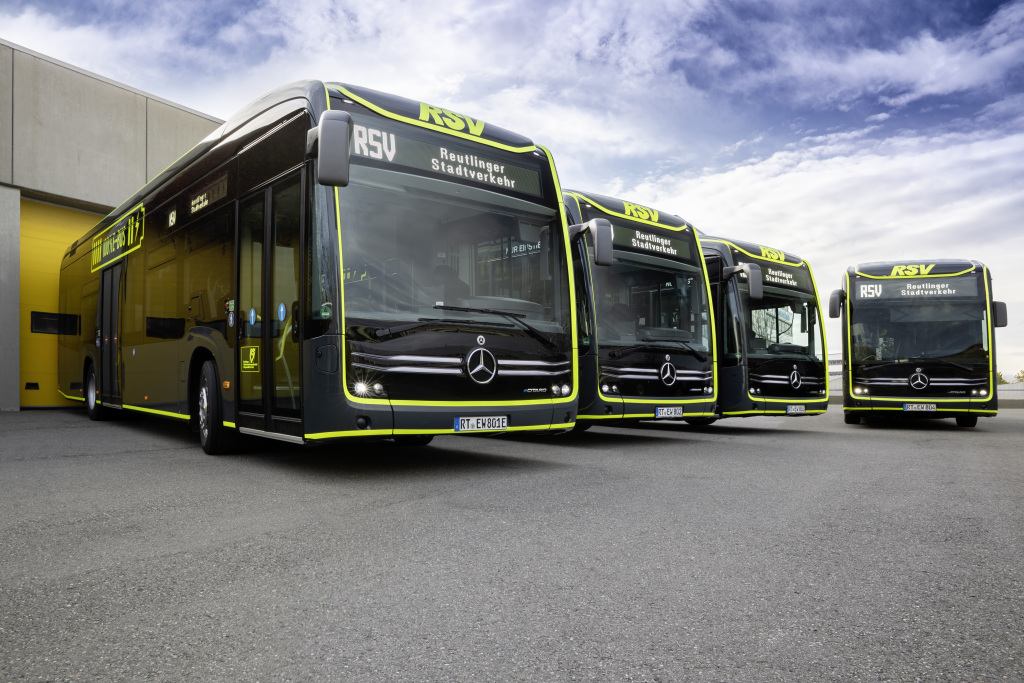 RSV's goal: emission-free public transport in Reutlingen
The operator carried out the first tests with battery electric buses already eight years ago. Now RSV is putting in place concrete plans for four further vehicles for their number 8 line. In the medium term over the course of the next five years, further electric buses will be procured until the public transport network can be served entirely by emission-free vehicles.
A puropose-built RSV depot for ebuses
Herrmann Fröhlich, Head of the South-West Sales Region at Daimler Buses, says: "Reutlingen is a good example of how the change in our mobility approach within public transport companies can work. In creating a new, purpose-built depot, RSV is already putting in place what it needs to fulfil the requirements of purely electric public transport for tomorrow. In supplying the eCitaro, we also wish to contribute towards their success in this field."
"As a public transport provider within the region, we want to take responsibility and have emission-free vehicles in operation. RSV has to show the example – we're all very much aware of that fact," says Mark Hogenmüller, Managing Director of RSV.