Toronto brings to 20 the number of New Flyer electric buses in the fleet
TTC Toronto brings to 20 the number of electric buses ordered to New Flyer. After the first order for 10 Xcelsior Charge (with option for further 30), the Toronto Transit Commission recently awarded the Canadian manufacturer with an additional contract for 10 zero emission vehicles. As a first step towards the electrification of the bus […]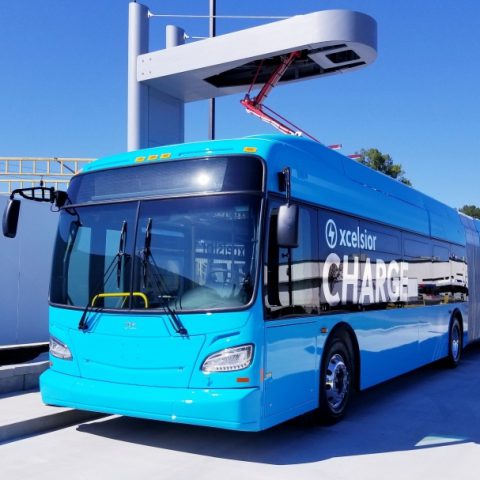 TTC Toronto brings to 20 the number of electric buses ordered to New Flyer.
After the first order for 10 Xcelsior Charge (with option for further 30), the Toronto Transit Commission recently awarded the Canadian manufacturer with an additional contract for 10 zero emission vehicles.
As a first step towards the electrification of the bus fleet, last year TTC ordered 10 electric buses each from the manufacturers New Flyer, Proterra and BYD in the framework of a pilot programme.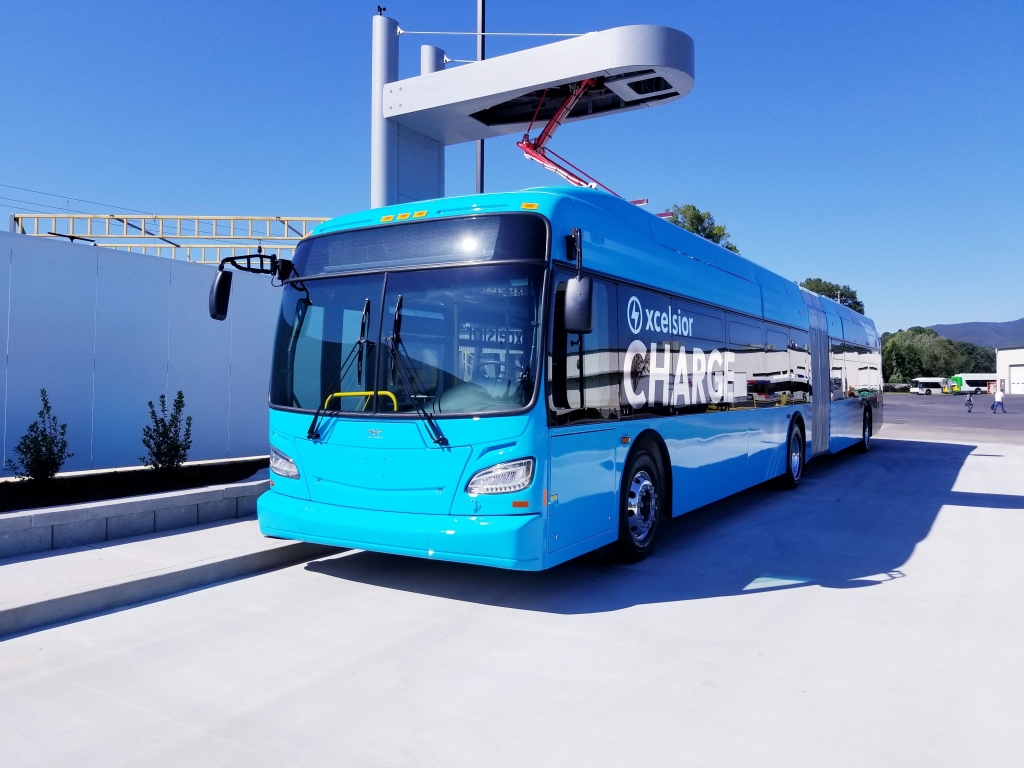 Toronto, a full electric fleet by 2040
The plan of TTC is to turn the entire bus fleet to electricity by 2040 (and from 2025 it'll buy only no emissions buses).
It is the public transit agency operating bus (more than. 140 bus routes), subway, streetcar, and paratransit services in Toronto, Ontario, and prides itself to be the third largest transit system in North America.
The original contract signed in June 2018 with New Flyer was TTC's first transit bus order from the manufacturer since 1999. That first purchase of Xcelsior Charge was supported by funding from Infrastructure Canada's Public Transit Infrastructure Fund (PTIF).
TTC's electric bus program is also funded in part through the Government of Ontario's GHG Challenge Fund.
ABB depot chargers for New Flyer electric buses
The last purchase of 10 electric buses also includes five ABB direct current (DC) depot chargers that conform to the Society of Automotive Engineer (SAE) J1772 Combined Charging System (CCS Type 1 Connector), allowing the chargers to support other types and makes of electric vehicles operating for the City of Toronto, as the manufacturer explains in a press release.
The chargers will be commissioned by New Flyer Infrastructure Solutions and ABB.
"New Flyer is proud to expand its zero-emission partnership with Toronto, with this follow on TTC order," said Chris Stoddart, President, New Flyer.
Also Proterra and BYD in Toronto
Not just New Flyer and Byd electric buses, but also Proterra vehicles will be put into service in order to support the Toronto Transit Commission (Ttc) goal to convert the entire fleet of 1,926 buses to zero-emission by 2040.
The order means the debut of Proterra in Canadian market. The ten buses ordered are Catalyst E2 model. They will come alongside with ten New Flyer Xcelsior Charge (followed by the recent order for further 10) and ten ebuses from BYD.
This bus order, indeed, is part of a program in which TTC has purchased ten electric buses from each of the three manufacturers.
TTC bets also on hybrids… by Nova Bus
The Toronto Transit Commission (TTC) will also receive 55 hybrid buses by Nova Bus as part of a larger order of 325 buses awarded to the manufacturer, subsidiary of Volvo Buses, following a tendering process.
The vehicles belong to the next generation hybrid buses by Nova Bus. Electric motor and battery system are both provided by BAE System.
All on-board systems such as doors, HVAC and power steering are fully electrified.