Tribus to show Movitas and e-Crafter at VDV Elektrobuskonferenz in Berlin
Tribus will take to Berlin its electric minibus portfolio. Two battery-electric vehicles will be demonstrated at upcoming VDV Elektro Buses Conference in Berlin (4-5 February): the compact minibus Movitas and the VW e-Crafter wheelchair accessible minibus. Tribus Movitas, finalists at Dutch Automotive Innovation Award The design of the electric citybus Movitas threw in high as […]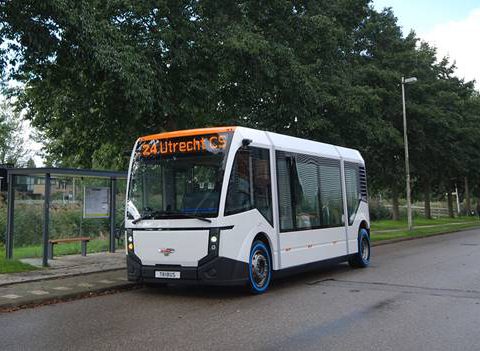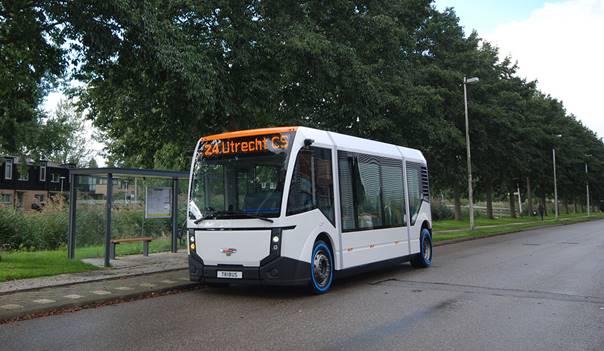 Tribus will take to Berlin its electric minibus portfolio. Two battery-electric vehicles will be demonstrated at upcoming VDV Elektro Buses Conference in Berlin (4-5 February): the compact minibus Movitas and the VW e-Crafter wheelchair accessible minibus.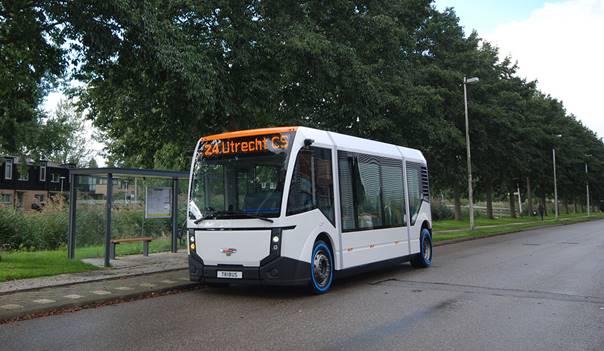 Tribus Movitas, finalists at Dutch Automotive Innovation Award
The design of the electric citybus Movitas threw in high as they reached the finals of the prestigious Dutch Automotive Innovation Award early February 2019.
Tribus designed the whole concept of the electric Movitas and launched the first demo model at Busworld 2019. The Movitas is modular built and available in 3 lengths; 8.20m, 8,95m and 9.70m. Start of serial production, it was said at Busworld, is scheduled for 2021. The design is lightweight, compact and agile making even inner cities highly accessible.
Batteries on Tribus Movitas? In the floor and rear
The bus can be fitted with modular battery packs in the floor and in the rear, charged by depot charging or opportunity charging. The Movitas distinguishes itself by features that focus on energy efficiency to maximise the range. A special heat pump uses the warmth of the driveline for the floor heating and the panoramic windows are equipped with well insulated double glazing and UV filter.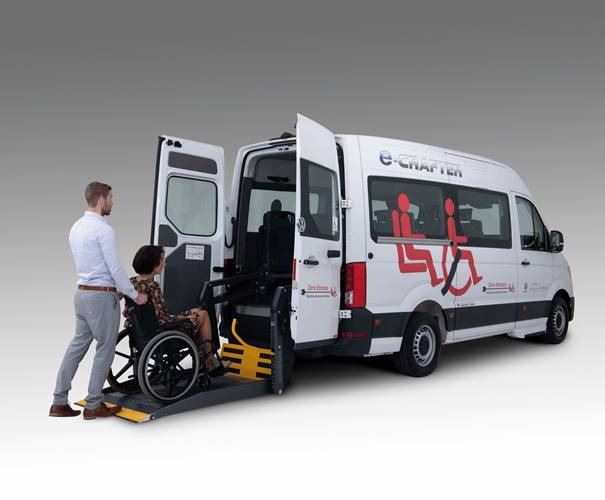 Tribus launched VW e-Crafter for M1 passenger transport
Early 2019 Tribus and VW Netherlands joined forces for developing the VW e-Crafter wheelchair minibus. An important project to enable zero emission for M1 passenger transport. The project, Tribus highlights, turned out to be a great success and Tribus entered the Premium Partner network of Volkswagen.
The VW e-Crafter accommodates 8 seats and up to 2 wheelchair places with a practical range up to 150km (stated by manufacturer). The standard configuration of the Tribus conversion includes the lightweight TriflexAIR flooring & seating system with 2 fully integrated wheelchair restraint systems in the floor. A lowered front entry provides access for walking passengers and for people with physical limitations an electric wheelchair lift at the rear can be installed. The VW e-Crafter comes with an European Type Approval and can be driven with driver's license B.