Yutong completed delivery of 741 e-buses in Qatar, ready for 2022 FIFA World Cup
741 Yutong e-buses delivered: one of the largest electric bus fleet in the world is ready to operate during 2022 FIFA World Cup that is set to take place from 21 November to 18 December 2022. The order for 1,002 e-buses (plus service) was signed in November 2020. 741 battery-electric vehicles were part of the deal. […]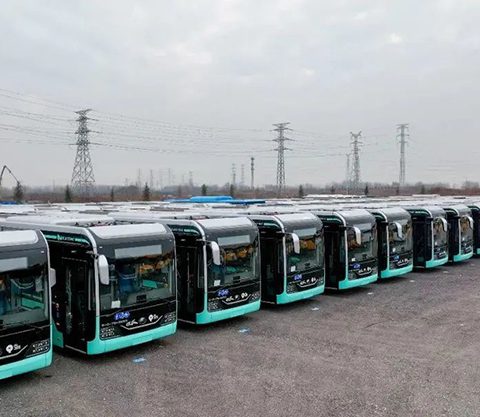 741 Yutong e-buses delivered: one of the largest electric bus fleet in the world is ready to operate during 2022 FIFA World Cup that is set to take place from 21 November to 18 December 2022. The order for 1,002 e-buses (plus service) was signed in November 2020. 741 battery-electric vehicles were part of the deal. They'll be operated by Mowasalat, the Qatar public transport company, that will provide commuting services for the FIFA World Cup Qatar 2022.
With around 42,000 buses sold In 2021, Yutong Bus achieved growth against the global trend. What is significant, the Chinese group exported 4,911 large and medium buses. 
Yutong electric bus fleet for 2022 World Cup in Qatar
Yutong stresses that "This is the first time for battery electric buses to support as a "leading actor" the public transport during a world's top event, and Yutong Bus is the exclusive supplier of the electric buses for Qatar".
In April, 2022, after the last batch of Yutong battery electric buses arrived at Hamad Port, Qatar, the country finished the establishment of a fleet of 741 battery electric buses. To achieve efficient operation during the event, Mowasalat has equipped the fleet with more than 200 operating and administrative personnel and more than 3000 drivers. After the event, Yutong battery electric buses will continue to run on the road of Qatar, the manufacturer points out.
Yutong to establish an electric bus factory in Qatar
The operation of these battery-electric buses in Qatar will be the first step in the large-scale commercialization of Chinese buses in Qatar. Yutong Bus has also signed a framework agreement with a Qatar company to establish an electric bus KD factory in the country's free trade zone, "to promote the local industrialization level through technology export, serve the country's transformation to eco-friendly vehicles, improve its auto supporting capacity, advance local auto industry clusters, and help create a new pattern of local public transport system", as Yutong states.