InnoTrans launches the Mobility+ segment: focus on new mobility services, ride-sharing, IT
By launching the new Mobility+ segment, InnoTrans is creating a platform for providers of supplementary mobility services. Intermodal transport is becoming key in today's mobility landscape – ranging from public transport, ride sharing to scooter and bicycle hire. With its Mobility+ segment, InnoTrans (Berlin, from 20 to 23 September) has the goal of devoting a new […]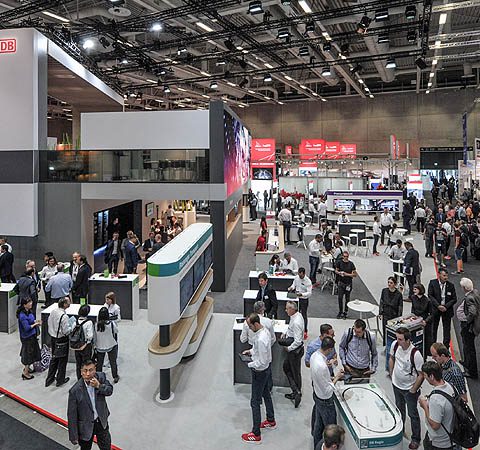 By launching the new Mobility+ segment, InnoTrans is creating a platform for providers of supplementary mobility services.
Intermodal transport is becoming key in today's mobility landscape – ranging from public transport, ride sharing to scooter and bicycle hire. With its Mobility+ segment, InnoTrans (Berlin, from 20 to 23 September) has the goal of devoting a new segment to this type of travel.
InnoTrans 2022 will be one of the main public transport exhibitions scheduled for 2022 in Europe. The exhibition area is currently occupied at 95 per cent, organizers say. Trade visitors can witness more than 100 vehicles on the Outdoor Display as well as 12 buses on the Bus Display, including many new products and world innovations. 
This is where companies exhibiting new mobility services can meet domestic and international transport companies, transport networks and administrations, and display their intermodal concepts and systems to the industry

Kerstin Schulz, the director of InnoTrans
InnoTrans Mobility+ segment: focus on new mobility services
Exhibitors' products and services will range from shared mobility, mobility apps with travel information, booking and payment functions, to technology solutions such as on-demand transit systems and flying objects such as drones.
Other solutions on display will be first/last mile options such as ride sharing, a service provided by Door2door from Berlin and an international company called Via Transportation.
Exhibitors and products will include DB Connect, ioki, CleverShuttle and the transport optimisation software Optibus.
On-demand services at InnoTrans 2022
With its platform for self-driving vehicle fleets, BestMile wants to exploit this form of transport. The automated platform can manage both fixed routes and on-demand services as well as vehicles from various makes.
"At InnoTrans 2022 we look forward to offering an insight into the operational practicability of on-demand solutions in public transport, and together with leading industry players to discussing how we can sensibly integrate new mobility services into public transit systems, in order to make convenient mobility services available anywhere at any time," said Bruno Ginnuth, CEO and co-founder of CleverShuttle. 
InnoTrans 2022 and new mobility services
At InnoTrans 2022 the Berlin-based company ZEITMEILEN will be presenting software that handles traffic flows and rewards intelligent transport use. "The mobility sector needs to move more rapidly and decisively towards services that benefit the entire community. The trade fair can provide an impetus in that respect", said Kai Horn, head of Sales & Marketing at ZEITMEILEN and its sister company highQ.
Accompanying the exhibition will be lectures at the Mobility+ Corner in Hall 7.1c. Among the exhibitors displaying their innovations at the Mobility+ Corner will be ChargeSim, ISTmobil, ioki, mobimeo, MOTIONTAG and Via Transportation. Lecture topics will include smart charging infrastructures, digital passenger data surveys and the future of public transport.