Renée Amilcar, from Ottawa's OC Transpo, elected as President of UITP for 2023-2025
Renée Amilcar, the General Manager of Transit Services at OC Transpo, City of Ottawa, has been elected as the new President of the International Association of Public Transport (UITP). The official announcement came during the association's General Assembly held today 4th June 2023, marking the start of a new era of leadership for UITP. "Renée's […]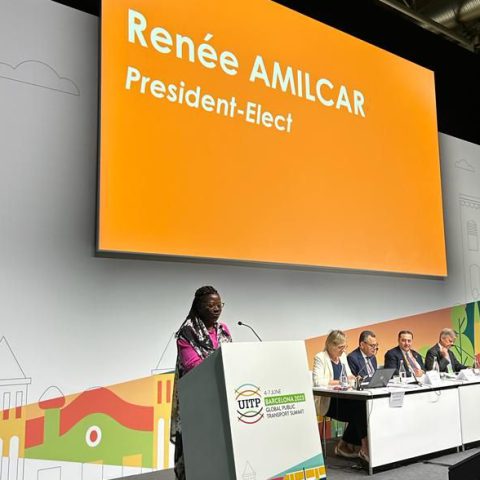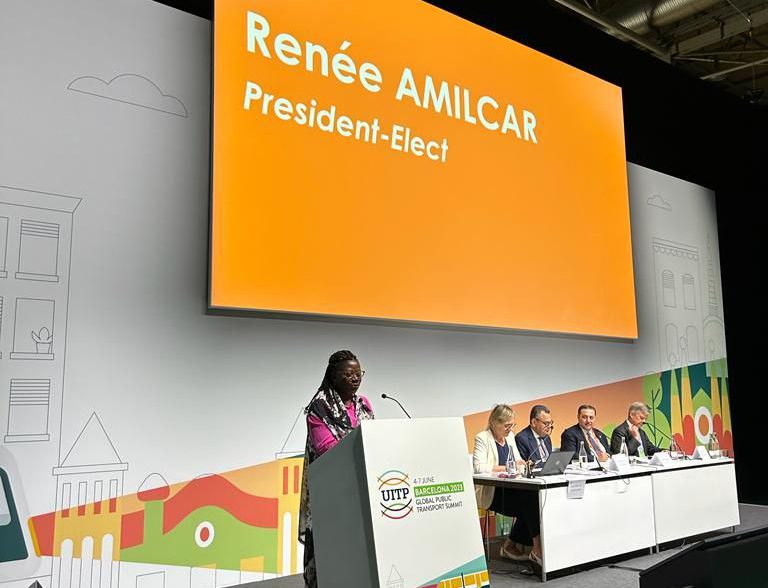 Renée Amilcar, the General Manager of Transit Services at OC Transpo, City of Ottawa, has been elected as the new President of the International Association of Public Transport (UITP).
The official announcement came during the association's General Assembly held today 4th June 2023, marking the start of a new era of leadership for UITP. "Renée's term in office begins in the following days, once our Summit concludes", UITP shared on Linkedin.
The city of Ottawa has the goals of reducing GHG emissions by 100% by 2040 and that of having a fully zero-emission bus fleet by 2036. Earlier this year it was announced that the city of Ottawa is going to deploy 350 zero emission buses thanks to federal funding. Before that, In June 2021 the Canada Infrastructure Bank (CIB) committed up to $400 million in the City of Ottawa's 450 zero-emission bus expansion.
Renée Amilcar new President at UITP
Renée Amilcar replaces Khalid Alhogail, the Chief Executive Officer and Managing Director of the Saudi Public Transport Company (SAPTCO), who was elected in 2021 and has completed his two-year term.
She has been the first Canadian and first woman to be appointed as the President of the Bus Committee by the International Association of Public Transport (UITP) from 2017 to 2019. She also served on the UITP Executive Board starting from June 2019.
As the General Manager of Transit Services at OC Transpo, Renée Amilcar has played a pivotal role in shaping Ottawa's public transportation system and promoting sustainable mobility solutions.
Renée Amilcar is an experienced professional in the public transport industry, currently serving as the General Manager of Transit Services for the City of Ottawa since October 2021. Prior to this role, she held the position of Executive Director of Bus Operations at the Société de transport de Montréal for 19 years. During her tenure, she successfully implemented strategies to expand the bus fleet by 15% and played a key role in defining the vision for electrifying the bus network, aiming for a 100% electric fleet by 2025.
With a background in engineering, Renée has extensive experience in managing bus operations, maintenance, and planning, overseeing large teams and complex facilities.