Zero Emission Bus Conference to be live in Brussels on 9-12 October (alongside Busworld)
In just over a week, Sustainable Bus will join hundreds of key stakeholders in the sustainable transport sector at Europe's leading conference for zero emission buses and coaches. ZEB 2023 is set to be the 5th and biggest edition yet, offering a powerful blend of insightful conference sessions and unparalleled networking opportunities. Indeed, the expected […]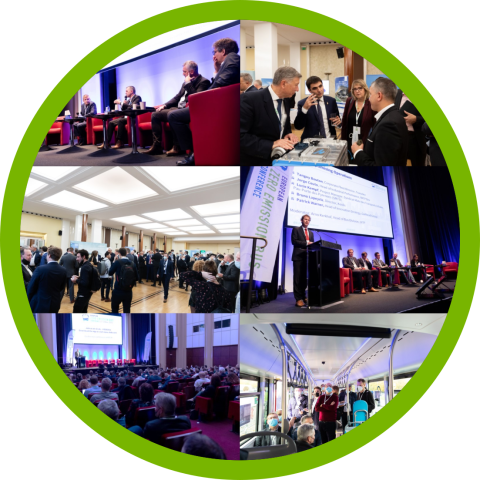 In just over a week, Sustainable Bus will join hundreds of key stakeholders in the sustainable transport sector at Europe's leading conference for zero emission buses and coaches. ZEB 2023 is set to be the 5th and biggest edition yet, offering a powerful blend of insightful conference sessions and unparalleled networking opportunities.
Indeed, the expected number of participants for the 4 half days in Brussels is approaching 400 – and counting! In the past years, the number of participants to the Zero Emission Bus conferences has been growing with 350 attendees in Cologne in 2018 and 400 attendees in Paris in 2021. There's no denying, according to organizers, that this edition at Busworld Europe will attract more people than any other and break the record of the last ZEB edition in Paris.
The 4 half-day agenda provides visitors and exhibitors at Busworld Europe the opportunity to attend the ZEB Conference for part of the day without missing out on what the rest of Busworld has to offer. This year, the ZEB Conference offers day tickets, which can be secured for a fraction of the price of a 4-day pass. Find all the ticket options here.
Zero Emission Bus Conference 2023: 78 speakers
The conference aims to accelerate the adoption of zero-emission buses and coaches in Europe and beyond through the gathering of pioneering minds and innovations, which span the entire transport sector. It's the perfect platform to discuss key issues and form new partnerships needed to achieve the desired Europe-wide transition to clean buses.
European Commission, FlixBus, Transdev, IRU… the conference will feature 78 expert speakers from organisations leading the transition to zero emission across the world.
The conference attracts bus operators and transport authorities, European and national politicians, research bodies and transport associations, NGOs, and and OEMs, infrastructure, and service providers from the zero emission bus supply chain.
These organisations will be joined by many more key stakeholders attending the conference during the 4 days, including political and research bodies such as European Commission Joint Research Centre, Imperial College London, Transport delegates of Augsburg, Barcelona, Bremen, Brussels, Germany, Ireland, Lithuania, Sweden, Vestfold & Telemark (Norway), etc.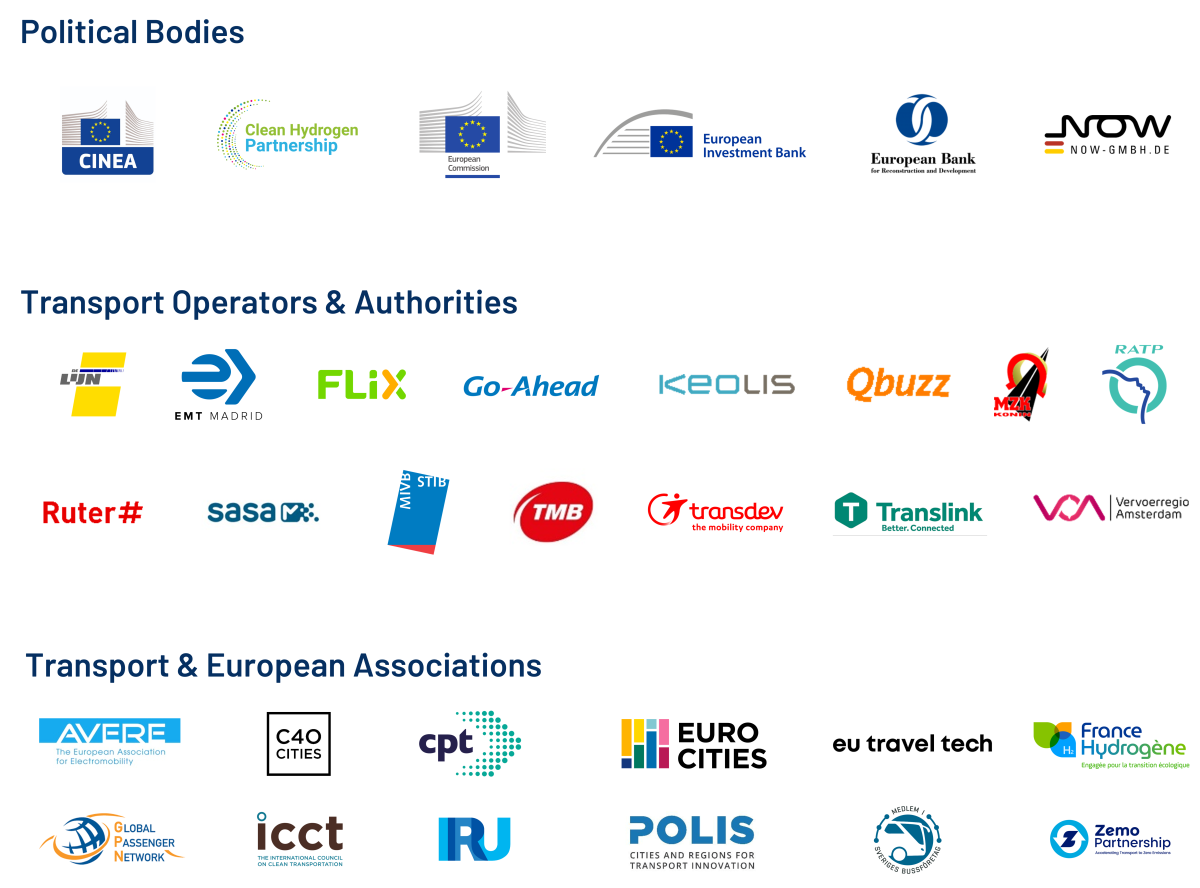 Transport Operators and Authorities will be part of the audience: AKT, Carris, Globus Family of Brands, Hansea, Multiobus, Prasarana Malaysia Berhad, Prefeitura de São José dos Campos, Horários do Funchal – Transportes Públicos, Red Bus Services, Straeto, VHH, etc.
Finally, it'll be a chance to get in touch with OEMs, Infrastructure, and Service providers such as Air Liquide, Alexander Dennis Limited, BorgWarner, BYD, Daimler Buses, MAN Truck & Bus, MTB Transit Solutions, Scania, Škoda Group, TÜV Nord, Volvo.