Translink orders its first hydrogen buses for Northern Ireland
Translink is investing 4 million pounds for the purchase of its first hydrogen buses. The Northern Ireland's public transport operator, as BBC reports, has in fact placed an order for three vehicles, with support by the government's Office for Low Emission Vehicles. Translink buys hydrogen buses According to the deal, the hydrogen buses for Translink […]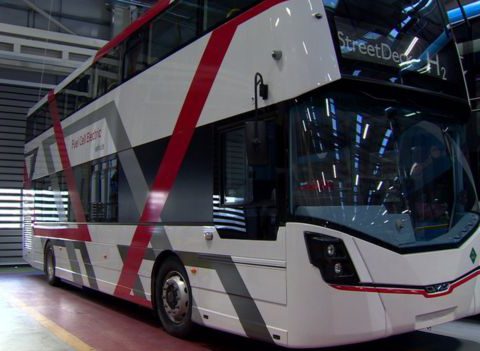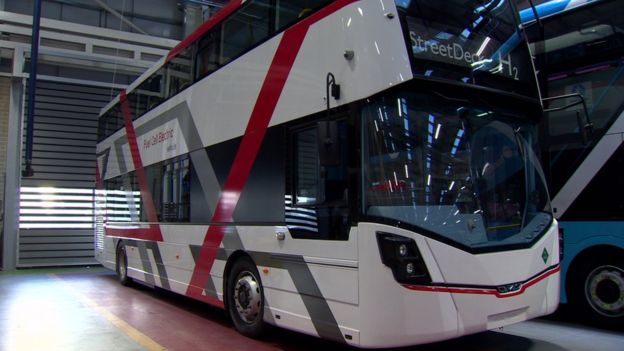 Translink is investing 4 million pounds for the purchase of its first hydrogen buses. The Northern Ireland's public transport operator, as BBC reports, has in fact placed an order for three vehicles, with support by the government's Office for Low Emission Vehicles.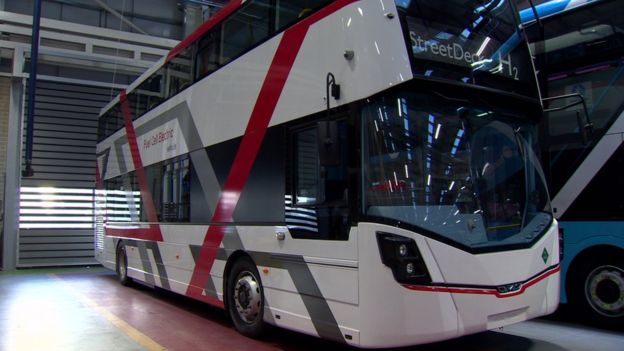 Translink buys hydrogen buses
According to the deal, the hydrogen buses for Translink in North Ireland will be manufactured by Wrightbus. The hydrogen is produced by windfarm operator Energia, that will open a hydrogen fueling station in Belfast. In late 2019 Wrightbus has been taken over by Jo Bamford, son of the well known Lord Bamford owner of JCB diggers empire. Before the acquisition, Wrightbus had been close to failure. Now Jo Bamford has said that the company has been hiring since the moment of the take over. The factory now employs some 400 people.
Wrightbus and the fuel cell double decker bus
At the end of 2018 Wrightbus claimed to be the first manufacturer in the world to produce a hydrogen fuel cell bus. The model, named Streetdeck FCEV, has since then been ordered in London (20 units). Also Aberdeen ordered the bus. All these contracts were signed in the framework of European JIVE project.
On the Wrightbus Streetdeck FCEV, fuel cell system is made by Ballard Power Systems. The vehicle was unveiled at Euro Bus Expo 2018 in Birmingham, two years after having presented a concept. It has been tested in Aberdeen since 2018.