Wrightbus hydrogen double decker bus is ready for Birmingham. An order for 20 units
Birmingham City Council has purchased 20 Wrightbus new hydrogen double decker buses as part of their Clean Air Hydrogen Bus Pilot. The news is made public by Wrightbus itself through a post on the company's social media. According to the producer, these will be the first fuel cell double decker buses in the world. They […]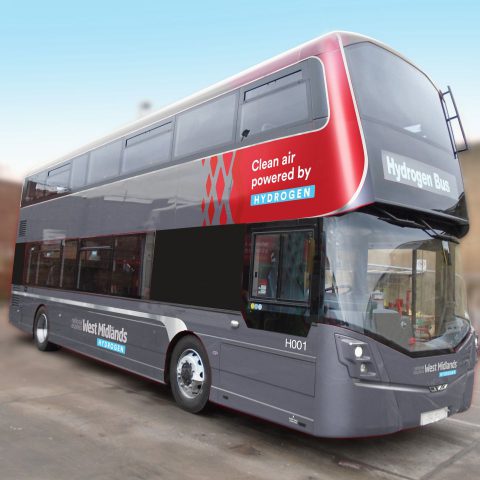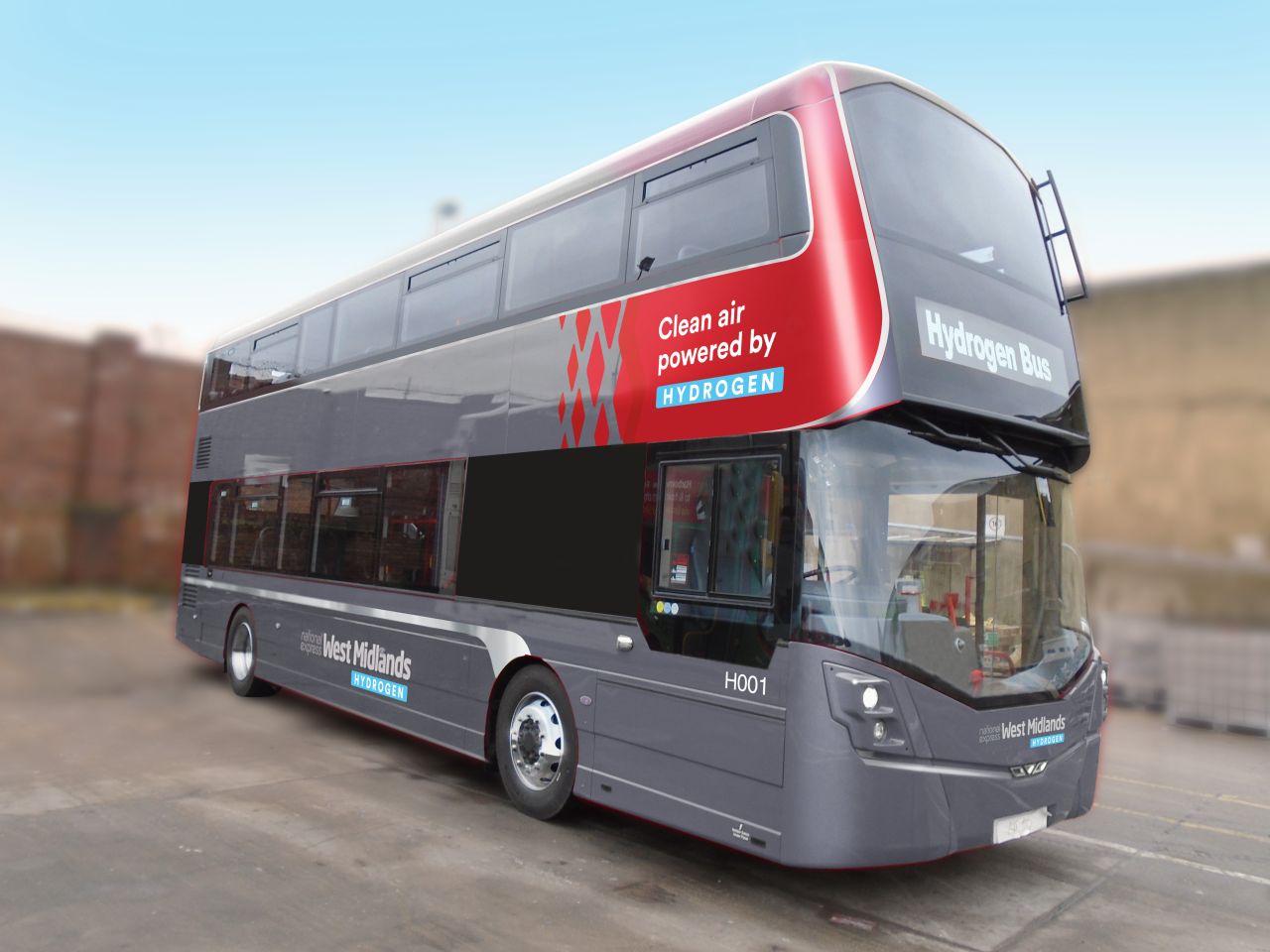 Birmingham City Council has purchased 20 Wrightbus new hydrogen double decker buses as part of their Clean Air Hydrogen Bus Pilot. The news is made public by Wrightbus itself through a post on the company's social media. According to the producer, these will be the first fuel cell double decker buses in the world. They are expected to be introduced with National Express West Midlands from April 2021.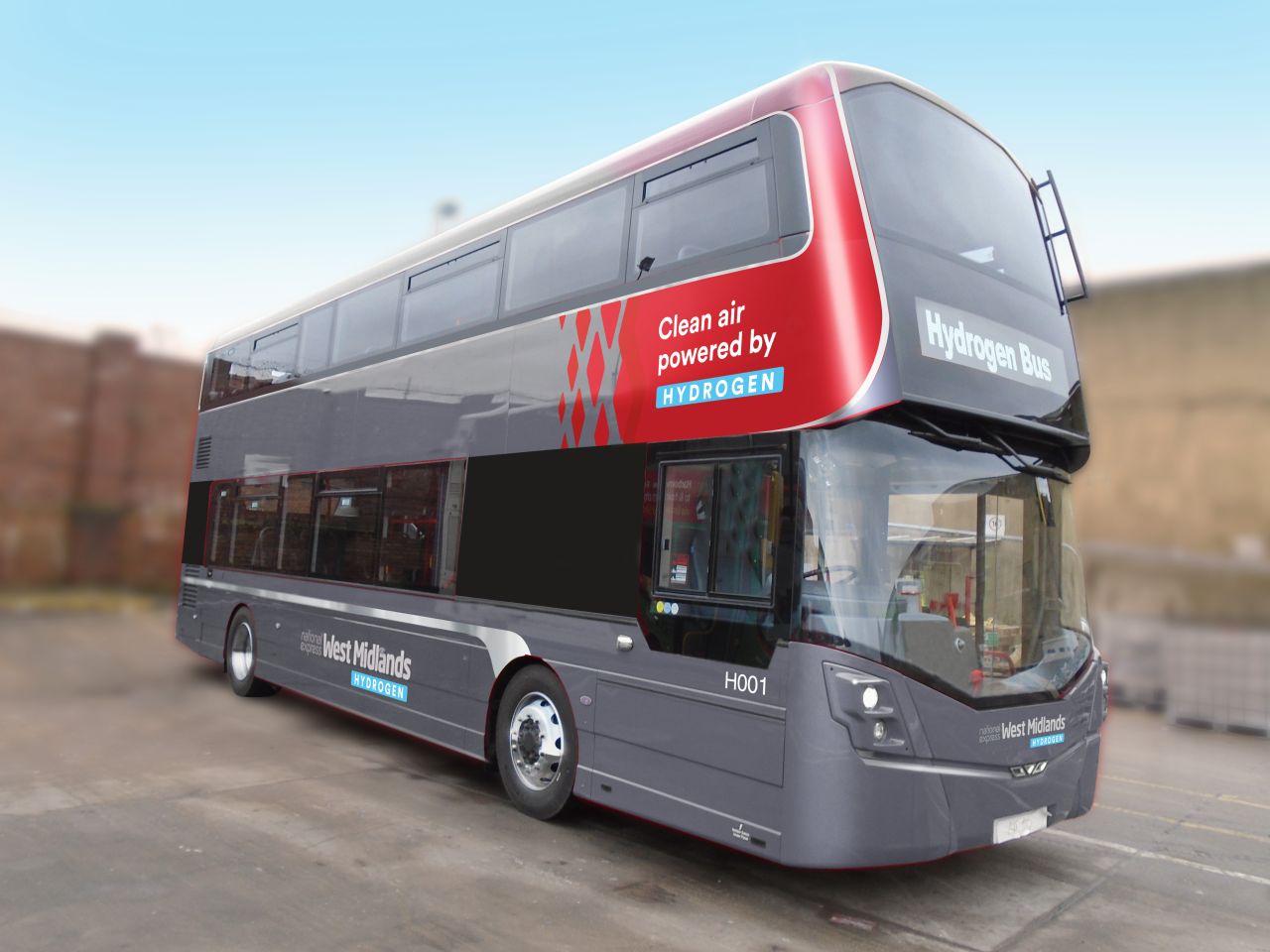 Wrightbus Streetdeck FCEV for Birmingham
The vehicle was unveiled in late 2018. Fuel cell system is made by Ballard, drivetrain is by Siemens. Name: Streetdeck FCEV. According to the specifications released at that time, the Wrightbus Streetdeck FCEV is 10.9 meter long and can carry up to 64 passengers (it shares the same chassis with the battery electric version). Battery pack, in the Streetdeck FCEV, is able to store 48 kWh: thanks to the fuel cell system (Ballard FCVelocity), they're enough to cover, according to the manufacturer, 322 km (200 miles). A 426km extended range is also available. Refueling the bus takes approximately seven minutes. Heating and cooling systems are zero emission as well. Automatic BMS continuously monitors and balances the stored power while the vehicle is in use. The bus has been developed as part of the JIVE project funded by EU (Joint Initiative for Hydrogen Vehicles across Europe).
Jo Bamford: ready to deploy 400 hydrogen buses in Birmingham
In April this year Jo Bamford, Wrightbus new owner (that took over the company when it was close to failure), said he has plans for the rollout of no less than 3,000 hydrogen buses in the UK by 2024, all built in Ballymena. To this extent, Bamford, who also leads a green hydrogen production company named Ryse, asked the government to «unlock the UK's hydrogen industry» addressing to this issue 500 million pounds. Money that should come from the 5 billion pounds plan announced by prime minister Boris Johnson earlier this year (before the spread of Coronavirus pandemic) to support the purchase of as many as 4,000 zero emission buses in England and Wales. The news is reported on several UK media. According to Bamford, Birmingham alone could witness the deployment of up to 400 hydrogen vehicles.