New York goes hybrid. Major order for 165 hybrid buses with Nova Bus
New York goes hybrid. Public transport authority MTA awarded Nova Bus, subsidiary of Volvo Buses, with a major contract for no less than 165 hybrid buses. Volvo Buses has therefore received the second major MTA contract in a short time. In fact, Volvo Buses also recently announced an order for 307 Prevost commuter buses for […]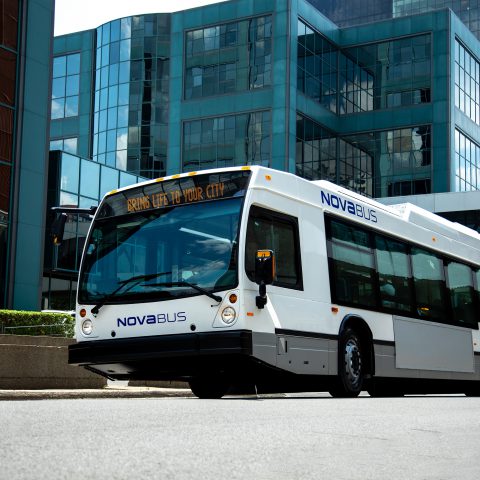 New York goes hybrid. Public transport authority MTA awarded Nova Bus, subsidiary of Volvo Buses, with a major contract for no less than 165 hybrid buses. Volvo Buses has therefore received the second major MTA contract in a short time. In fact, Volvo Buses also recently announced an order for 307 Prevost commuter buses for New York.
In late 2019, MTA rolled out the first 18-meter zero emission bus in New York (from New Flyer) on one of the city's busiest crosstown routes – the 14th Street busway – as part of the agency's plan to enhance and modernize the bus fleet. 15 articulated electric buses are bound to hit New York roads, according to the order signed in March 2019.
The largest order so far for Nova Bus hybrid buses has been finalized in 2018 with the transit authorities in Quebec (Canada): 497 hybrid buses will be delivered between 2020 – 2025.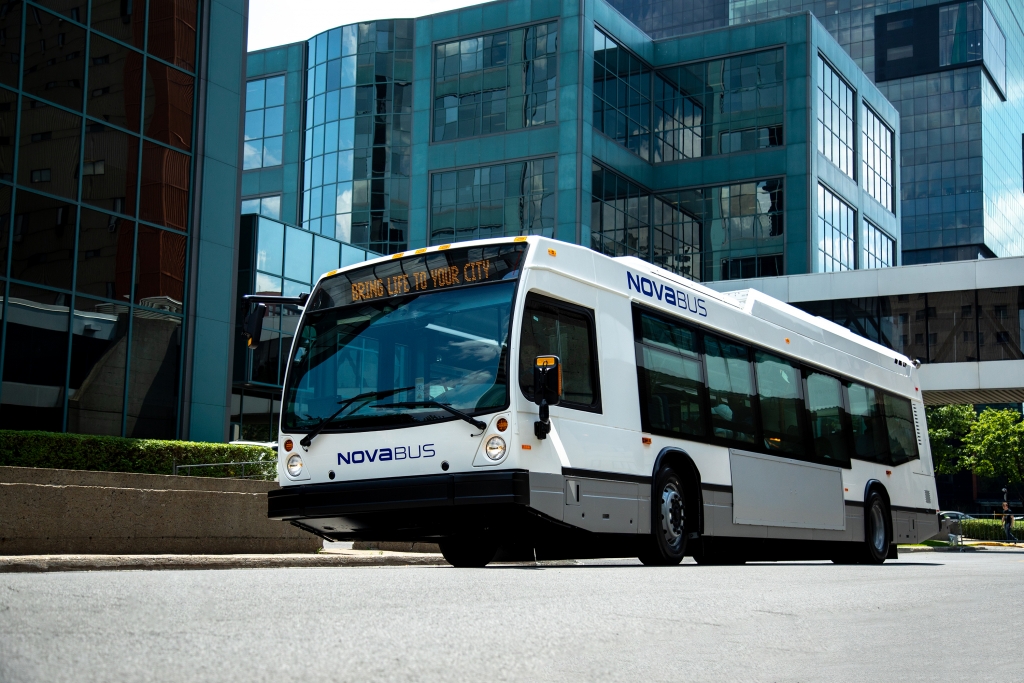 Not only hybrid buses for New York
This newly awarded contract from New York State Metropolitan Transportation Authority (MTA) is for 165 hybrid buses with options for 126 hybrid buses and 209 diesel buses, making a potential order of up to 500 transit buses.
The first hybrid buses will be delivered in May 2020 and the remaining of the deliveries will begin in December 2020, to be completed in 2021.
With the latest orders for the Volvo Buses subsidiaries, the company ́s fleet in the New York area totals more than 2,100 buses and coaches, branded either Prevost or Nova Bus.
"With these two orders, and the possible options, we continue to develop our long- standing relationship with New York. We are immensely proud to be a trusted partner in the development of public transport in North America. In this journey we continue our strong focus on providing excellence in uptime, reliability and service", says Håkan Agnevall, President of Volvo Buses.
472 Volvo Buses vehicles for MTA New York
"In the last couple of months, our Nova Bus and Prevost subsidiaries have been awarded contracts from MTA with a total of 472 buses and coaches with a further potential of 348 buses. We are proud of and grateful for the trust and confidence the MTA has put in us and in the Nova Bus team for this order and we are looking forward to bringing more sustainable transport solutions to the citizens of New York", says again Håkan Agnevall, President of Volvo Buses.
"We are more than happy to once again have the confidence of that MTA for its buses. We are proud of our economic contribution to the State of New York, and we believe it's, in addition to our proven reliability, why we met the criteria for this contract", declared Martin Larose, Vice-President and General Manager of Nova Bus.