Enel X has completed in Bogotá one of the most important e-bus installations worldwide
With the sixth and last e-bus patio launched in Colombia, Enel X has completed one of the most important e-bus installations worldwide. Journey has started in 2019. The project launched in August 2022 calls for the installation of 229 new zero-emission buses from which 42,379 users will benefit, mainly in the locales of Usme, Tunjuelito, […]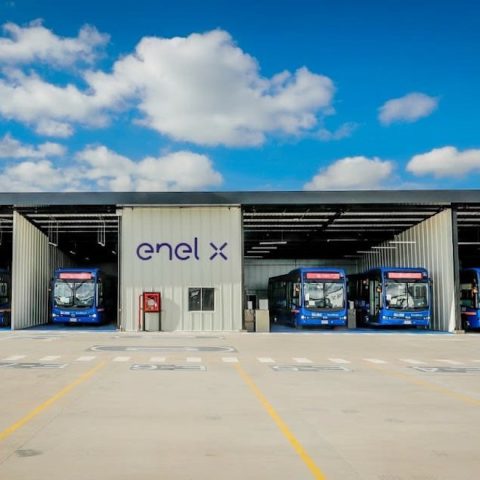 With the sixth and last e-bus patio launched in Colombia, Enel X has completed one of the most important e-bus installations worldwide. Journey has started in 2019. The project launched in August 2022 calls for the installation of 229 new zero-emission buses from which 42,379 users will benefit, mainly in the locales of Usme, Tunjuelito, Rafael Uribe Uribe, San Cristóbal, Kennedy, and Barrios Unidos.
108 new chargers with a charging power of 180 kW (estimated charging time for a single bus: 2 hours) are going to be installed, together with solar PV array featuring 130 solar panels. Last but not least, LED lighting allows for a 40% energy saving, Enel X says, and rainwater is collected in a dedicated system and destined for buses' washing process.
Enel X, ten years in Latin America
It was 2011 when the Enel Group installed its first charging station in Latin America, in Chile. Since then, huge strides have been made, showing how electric mobility, both public and private, is a concrete commitment for the company and an enabling factor for the development of smart cities. Today LATAM projects of Enel X are underway in Chile, Colombia, Peru, Mexico, Uruguay, and Brazil. The region appears to be a performance leader when it comes to electric bus deployment. As of September 2022, there were 3,701 electric buses (including trolleybuses) circulating across Latin America.
As of late 2021, Enel X was in the process of delivery a total of 878 e-buses for the Transmilenio system (401 units secured in early 2021).
Globally, Enel X has already been contracted to manage and serve more than 3,500 e-buses, making it the largest e-bus solutions provider in the world today outside of China.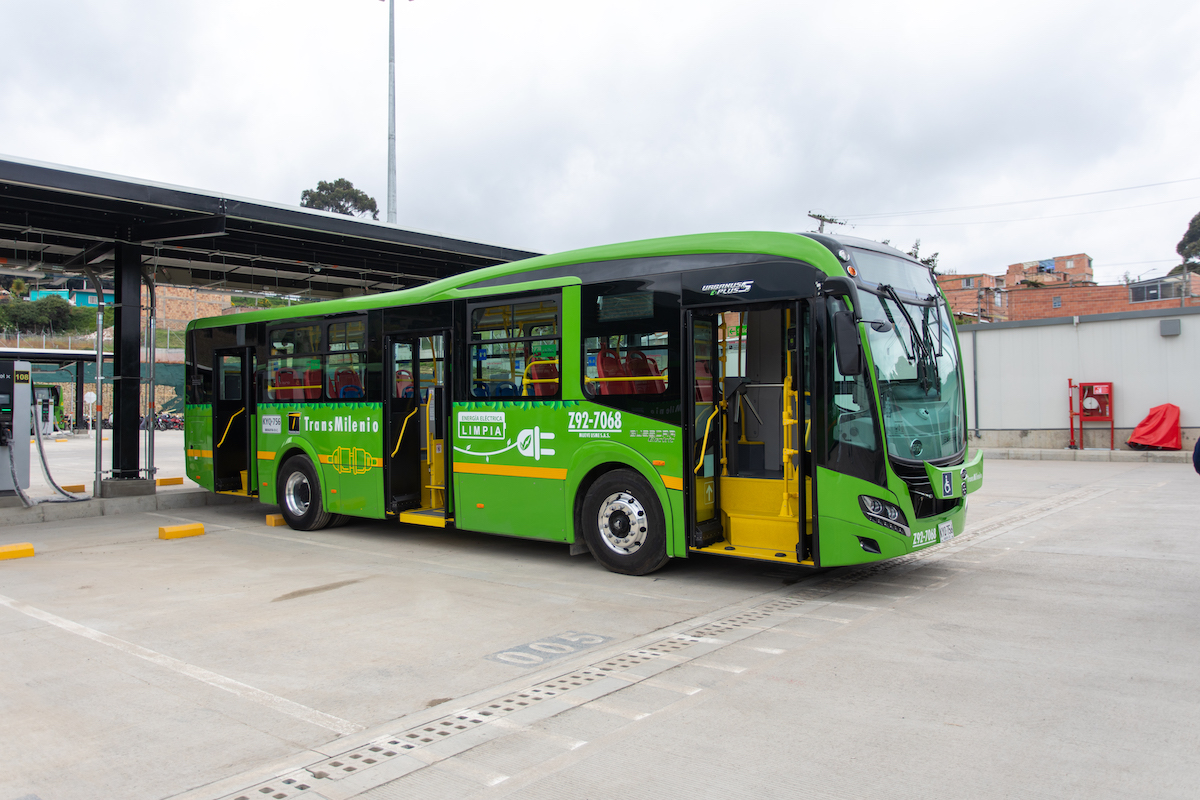 Public transport, polluting emissions, the Colombian case
The electrification of local public transport is destined to play an ever greater role in the energy transition of urban areas, accounting today for over 70% of global C02 emissions.
According to the latest world air quality report published by IQAir it is possible to perceive how Colombia – one of the countries benefiting the most from Enel X's Global Retail contribution exemplified by the pair of TransMilenio projects – witnessed a 10% drop in PM2.5 concentrations from 2020 to 2021. The refurbishment and technical upgrade of public transport fleets played a key role to this end.
What is due mentioning, Enel X is also part of the group of 17 bus partners and investors who signed a pledge, in December 2020, to accelerate e-bus deployment in Latin America within the Zero Emission Bus Rapid-deployment Accelerator (ZEBRA) alliance. ZEBRA is seeking to secure USD1 billion in investments to deploy over 3,000 electric buses onto the streets of Latin America.
Enel X in Colombia: e-Bus as-a-service model
The activities of Enel X in Colombia are based on the combination of the Charging as-a-service (CaaS) model for the first project (TransMilenio 1)and the e-Bus as-a-service (EaaS) model for the second project (TransMilenio 2). Both the approaches start with support to the customer in the preliminary analysis and in the design phase and continue with provision and financing of the complete fleet of e-buses (or chargers only, in the case of CaaS). Installation of the charging infrastructure is provided (through the support of Enel X Way), as well as management and maintenance of the charging infrastructure. The models even include the 100% green energy supply (by Enel Group) and the proprietary smart charging platform to streamline the charging process.
Thanks to the contribution of Enel X with the TransMilenio projects, Bogotá ranks first in Latam for overall number of e-buses circulating today, with 1,485 e-buses. Santiago ranks second with 806 e-buses circulating.
With the inauguration of the sixth patio, the TransMilenio project will ensure further improvement in air quality, by reducing around 13.000 tons of CO2 emissions owing to the last 229 e-buses released. What is more, the group stresses, "Savings of almost 37 billion pesos for the local budget that can be reinvested for other urban projects".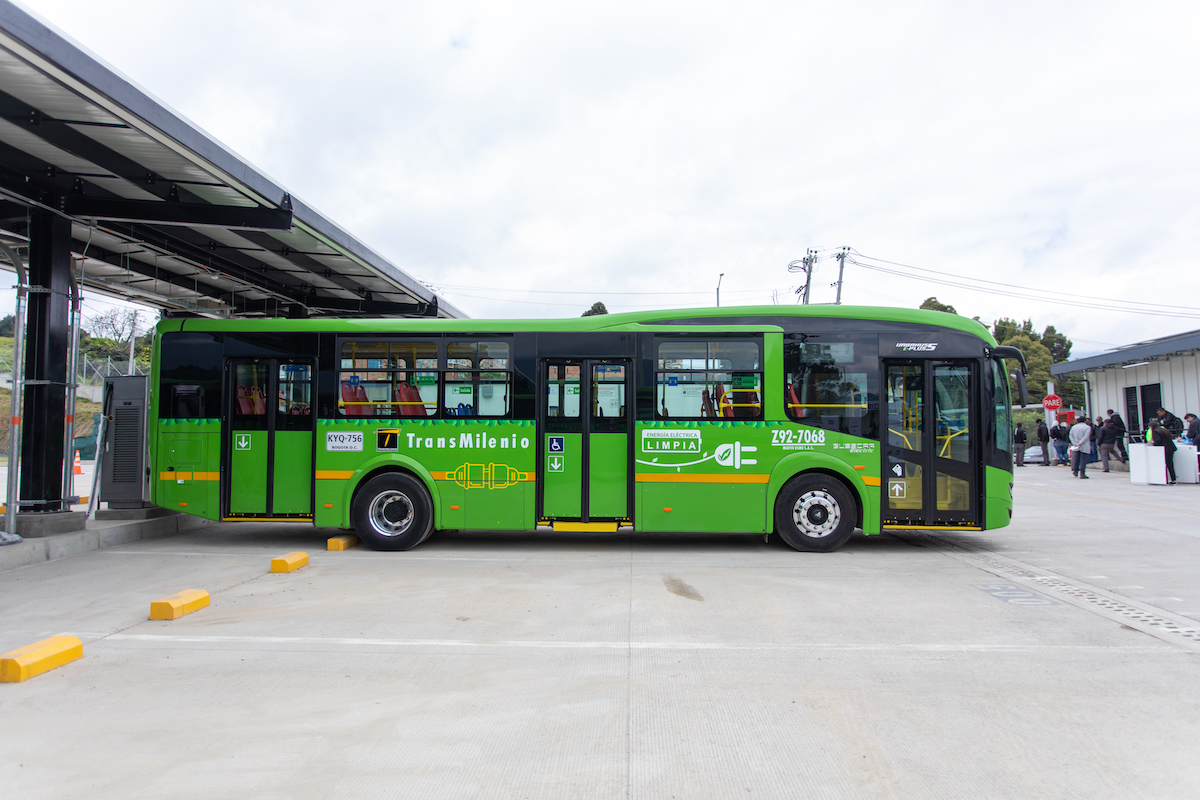 Latin America, e-bus deployment, innovative financing
"One reason why Santiago and Bogotá are at the forefront is their approach to procurement and implementation", highlightedf TUMI – Transformative Urban Mobility Initiative on Sustainable Bus. "They have awarded large electric fleet contracts using a strategy that separates operations from the fleet provision; they do this by either setting leasing mechanisms, through public-private-partnerships, or via direct public investment. These models have opened a door for decision-makers to ease operators' liquidity needs while providing the institutional arrangements to introduce these new technologies".