First application on commercial vehicles for WiTricity wireless chargers (with Yutong)
Wireless EV charging company WiTricity, the leader in wireless EV charging, announced a collaboration with Yutong to provide wireless charging for the Chinese brand's autonomous buses. This marks "the first-ever commercial application of wireless charging for an autonomous electric e-bus, with WiTricity providing a key feature in one of the most advanced public transportation systems in […]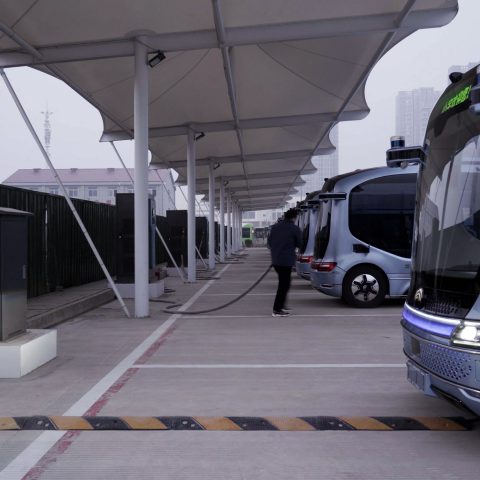 Wireless EV charging company WiTricity, the leader in wireless EV charging, announced a collaboration with Yutong to provide wireless charging for the Chinese brand's autonomous buses.
This marks "the first-ever commercial application of wireless charging for an autonomous electric e-bus, with WiTricity providing a key feature in one of the most advanced public transportation systems in the world", the supplier says.
First application on commercial vehicles for WiTricity (with Yutong)
The commercial deployment of wireless charging in Yutong's e-buses will debut in Zhengzhou, China, on the Xiaoyu 2.0 autonomous minibus. The level 4 autonomous bus that seats 10 passengers has a range of 150 km.
WiTricity Halo chargers use magnetic resonance technology and have the goal of semplifying the charging experience by removing the need to plug in. WiTricity has seen the deployment of its wireless EV charging to date in passenger vehicles. Taxi trials are also underway.
"We are so excited to see this first real demonstration with YuTong Bus of wireless charging powering autonomy at scale," said Alex Gruzen, CEO of WiTricity. "As autonomy progresses, the logistics of charging and servicing will become even more critical. WiTricity wireless EV charging can enable the next generation of electrified transportation and logistics."