Yutong Xiaoyu 2.0 autonomous bus wins the 2021 Red Dot Award
The Yutong Xiaoyu 2.0 has been awarded the design prize 2021 Red Dot Award. Developed by the Chinese group – the largest bus builder in the world for production volumes -, the 5.5-meter shuttle bus stands out for being the world's first autonomous bus recognized by world-class industrial design award, as well as the only […]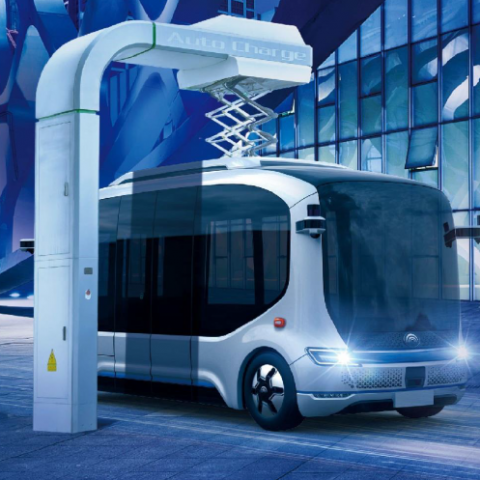 The Yutong Xiaoyu 2.0 has been awarded the design prize 2021 Red Dot Award. Developed by the Chinese group – the largest bus builder in the world for production volumes -, the 5.5-meter shuttle bus stands out for being the world's first autonomous bus recognized by world-class industrial design award, as well as the only bus brand in China winning Red Dot Award.
Yutong, 13% market share in the global bus market
In 2020, Yutong sales volume of large and medium-sized buses reached 41,756 units, among them 16,461 units are new energy buses. The bus producer reached sizable sales volume in over 30 countries and regions such as France, UK, Australia, Russia, Saudi Arabia, Kazakhstan, Mexico, Norway with a market share of over 35% in China and over 13% in the world.
Notably, Yutong has reached a 60% market share in the Danish market regarding e-buses. After entering the Danish market for the first time in 2019, Yutong has indeed secured a second contract which ended up with the delivery of 55 E12 in February 2021.
In late November 2020 the producer secured the widest order so far for battery electric buses in the world: 741 e-buses are set to be running in Qatar by 2022 in view of the FIFA World Cup Qatar. They'll be deployed by Mowasalat, which ordered in total 1,002 vehicles from Yutong (yes, you read it correctly).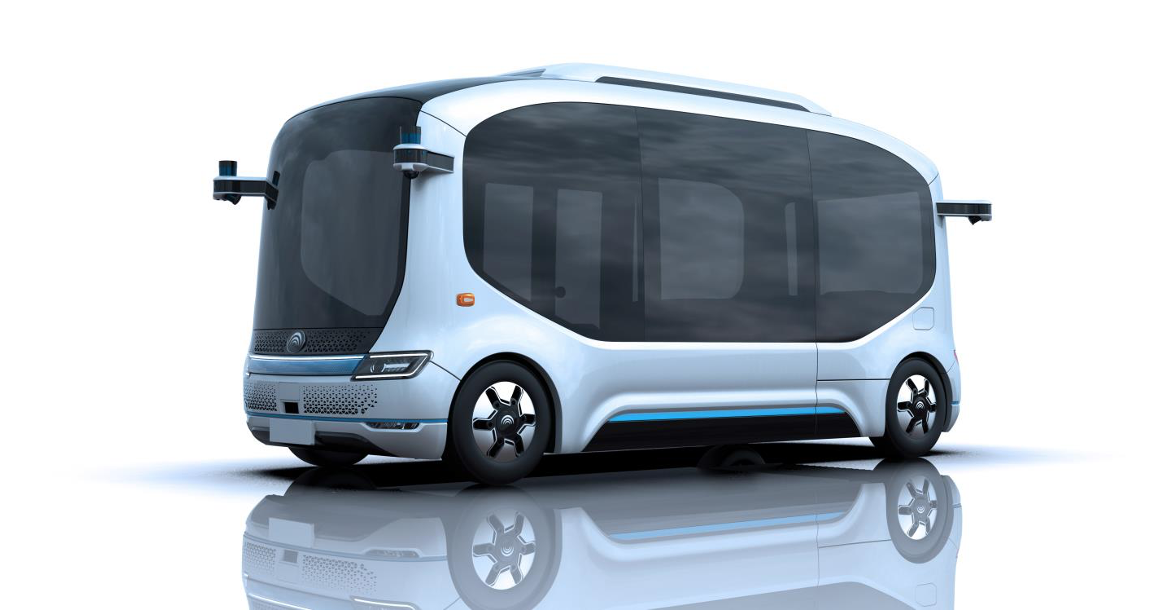 Yutong Xiaoyu 2.0 in massive distribution
Focusing on the Yutong Xiaoyu 2.0 recently crowned with the Red Dot Award in the category 'Commercial vehicles' (where brands such as Volvo, Mercedes, MAN have been awarded during the years), the autonomous bus has entered the stage of massive distribution in Guangzhou, Nanjing, Sansha, Changsha and Zhengzhou. Yutong points out that the implementation has requested over 700 days, reaching 360 thousand trips and 7.1 million kilometers of operations for open roads. Xiaoyu 2.0 is also China's first autonomous bus which is introduced into tarmac test in Changsha airport.
5,500 millimeters long, the driverless bus can accomodate a maximum of 10 seated passengers and is powered with a 70 kWh LFP battery. Automatic driving speed limit is set at 40 km/h.
5G technology on Yutong driverless shuttle bus
Yutong Xiaoyu 2.0 features 5G V2X transmission technology that allows interactions between vehicle and traffic lights. Just like the victory of ALPHA GO, upon variety of radars embedded inside vehicle, Xiaoyu 2.0 brings together computing strategy, braking distance, timing and smoothness.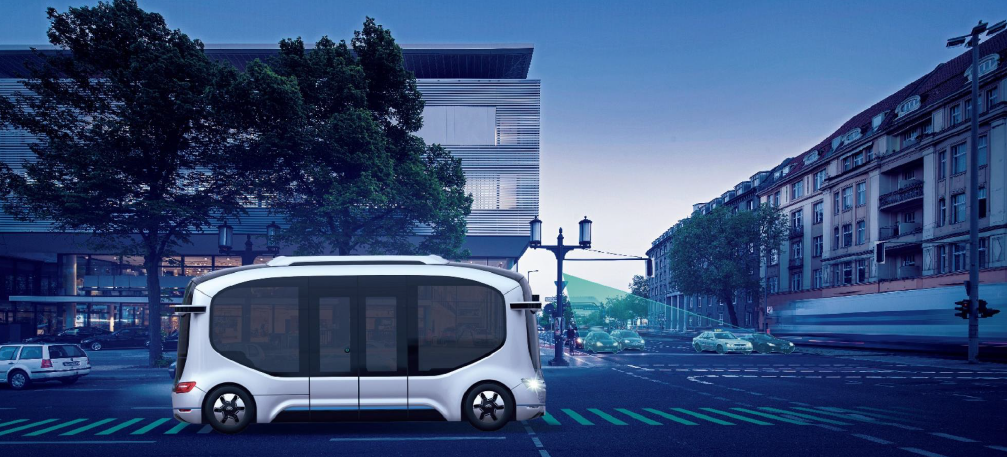 The bus, indeed, is equipped with a variety of sensors such as laser radar, millimeter wave radar and camera to achieve L4-level autonomous driving (High Automation).
The electric and autonomous bus Yutong Xiaoyu 2.0 has adopted a full stack solution for both software and hardware, which greatly facilitates its powerful autonomous driving in order to fulfill complicated needs of all-weather transportation. Yutong underlines that «Xiaoyu 2.0 does not rely on infrastructure but by single vehicle intelligence, over 500 TOPS computing power embedded allows Xiaoyu 2.0 to realize superb and smooth operation». The bus door can open by touch or with facial scanning to meet the needs of different scenarios.
The autonomous bus with space capsule's look
The design of the bus has been inspired by spacecraft, precisely by space capsule. The symmetrical design from the front and back has the goal of promoting strong visual identification. Engineering and aesthetic factors are smartly reconciled by excessive size porthole and the mapping of laser radar and lens.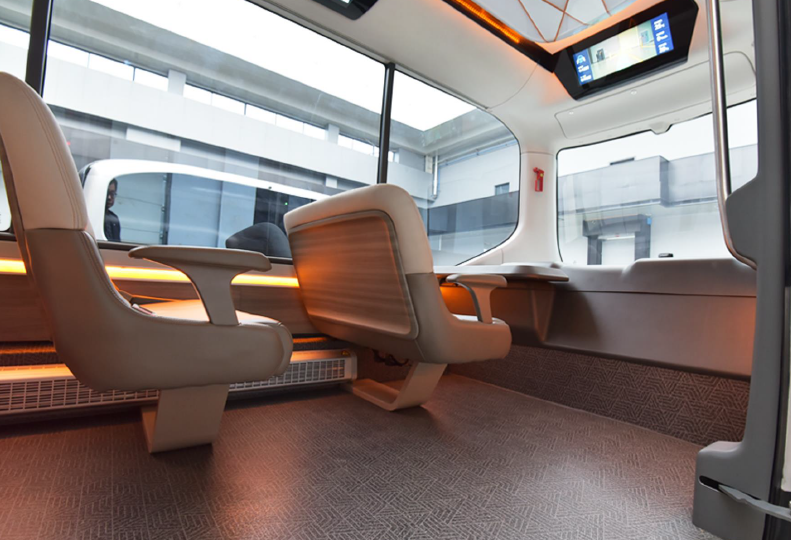 A one-piece, uninterrupted LED light strip, connected to the C-shaped outline of the daytime running lights, supports clear and harmonious visual graphics.
Focusing on the interiors, here the inspiration is the concept of living room, Yutong says. Passenger compartment is fully low floor and barrier-free. Integral overhead lighting and hidden ambient light belt create a warm, cozy ambience inside the bus. The internal configuration is fully flexible.
The vehicle is equipped with intelligent voice interaction and a navigation system so that passengers can enjoy information-based interaction with the vehicle through voice and common function control. The travel-information display system displays the route and stops.
Yutong: a team behind autonomous driving products
In 2020, Yutong says it has put great efforts to build up its engineering team of autonomous driving, which directly resulted in the best performance of Xiaoyu 2.0.
In 2020, the release of intelligent traffic brand WitGo also became a new solution for city-level traffic problems. WitGo could support the entirety of public traffic with smart vehicles, intelligent roads, unmanned terminals, autonomous charging system, intelligent bus stop and cloud control platform. In this way, Yutong therefore can gain better momentum on intelligent and autonomous driving in the new era of 5G.
Looking ahead, autonomous driving is the development trend of the vehicle industry. Yutong shall truly promote the realization of intelligent traffic through Xiaoyu 2.0, leveraging on over 50 years in public transportation sector, technology accumulation especially in the R&D of new energy buses.
Yutong stresses that every year a share between 3 and 5 percent of the group's turnover is invested into the research of state-of-the-art technologies of buses. The company possesses a professional R&D team of over 3,000 people who have advanced concepts of bus development.