Solaris: «E-mobility is the future of public transportation. Our strategy? Being close to customers»
Alternative drives are on a rise, e-bus market in Europe saw a growth of over 20% in 2020, with zero emission vehicles making up 15% of the city bus registration. And Solaris Bus & Coach is at the forefront of this transition, with a market share of 20%. We discussed with Mateusz Figaszewski, E-mobility Development […]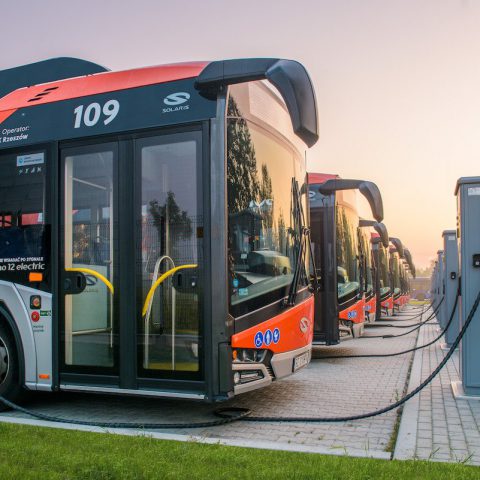 Alternative drives are on a rise, e-bus market in Europe saw a growth of over 20% in 2020, with zero emission vehicles making up 15% of the city bus registration. And Solaris Bus & Coach is at the forefront of this transition, with a market share of 20%.
We discussed with Mateusz Figaszewski, E-mobility Development office Director in Solaris, trends and outlook in the European bus market and the future of public transport fleets.
Two years ago the total market share for alternative drive buses in our production was 30 per cent while last year we exceeded 44 per cent. These figures show the extent of the transition the public transport market is facing

Mateusz Figaszewski, E-mobility Development office Director in Solaris
Charging e-buses, a flexible approach…
In 2020 Solaris held the position of market leader in Europe concerning e-buses. The total market grew of 22 per cent as against 2019. In the meanwhile, Solaris alternative drive bus production volumes has reached 44%. Which are your expectations for this year?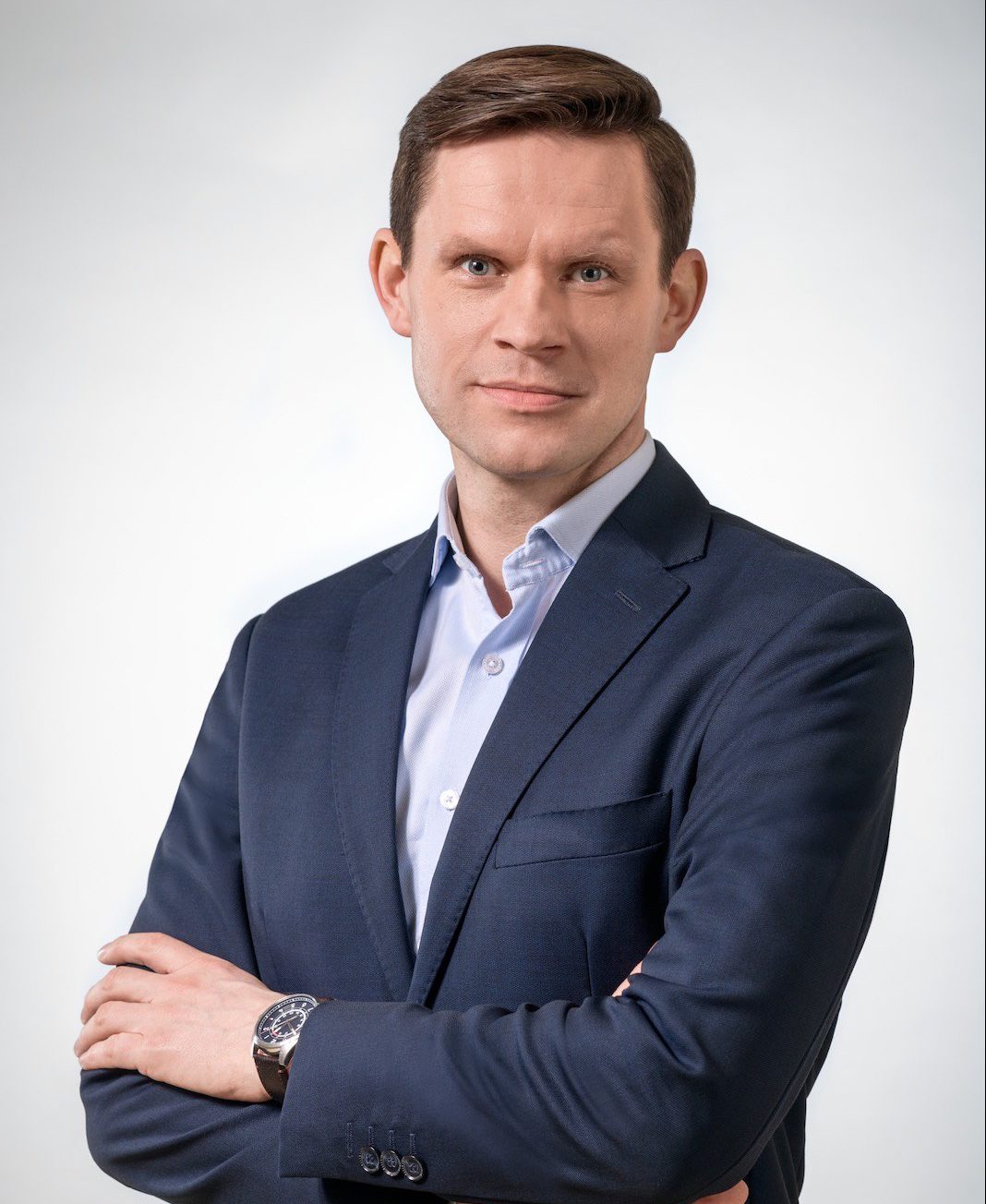 «2020 was a record year for Solaris, we reached a record number of vehicles sold (1,560), with over 400 electric buses delivered. Today our battery e-buses are operating in 18 countries and over 100 cities. We expect further growth of this segment in the future. Our production has been changing very dynamically over the last few years: two years ago the total market share for alternative drive buses (battery buses, hybrid buses and trolleybuses) in our production was 30 per cent while last year we exceeded 44 per cent. These figures show the extent of the transformation the public transport market is facing. It's a challenge that requires us, as manufacturers, important changes especially in the areas of production, logistics, service and maintenance. When it comes to e-buses, we at Solaris are fully ready to deliver to operators not only vehicles but entire solutions starting from advising best possible e-mobility solutions, through infrastructures, maintenance and after sale. Part of this solutions are feasibility studies we can provide in order to give recommendations about which options of buses and battery charging method would be best for the customer»
This year we plan to launch a new 9-meter electric midibus. We needed to reschedule our plans a bit as some exhibitions have been canceled, but we'll keep our promise and this vehicle will be unveiled within 2021

Mateusz Figaszewski, E-mobility Development office Director in Solaris
You mentioned the topic of charging infrastructure. It looks like we see a trend in Europe for depot charging. Some manufacturers have developed models only designed for plug-in charging. Your company is keeping a more 'agnostic' approach so far…
«I would call it a more flexible approach. We began delivering electric buses ten years ago, and since then we believe that there is no one solution fitting all requirements. We are committed to delivering the best possible option from the perspective of our customer. In some cases it may be the battery bus equipped with Solaris High Power batteries: they are smaller in terms of capacity but can be very quickly charged with opportunity charging methods. In the city of Poznan, in Poland, we use a pantograph charging station with 540 kW power. Other operators may prefer to have large battery capacity: the Solaris High Energy battery we have in our portfolio allows over 600 kWh and is addressed to operators who rather charge the buses overnight and keep vehicles running the whole day on a single charge. Of course battery capacity doesn't indicate specific types of charging options. It's true that pantograph charging points have been often dedicated to fast charging, but today this is not the case anymore: pantograph charging devices can be also used for depot charging, with lower power. We observe recently that many operators are opting for pantograph charging but not necessary for fast charging».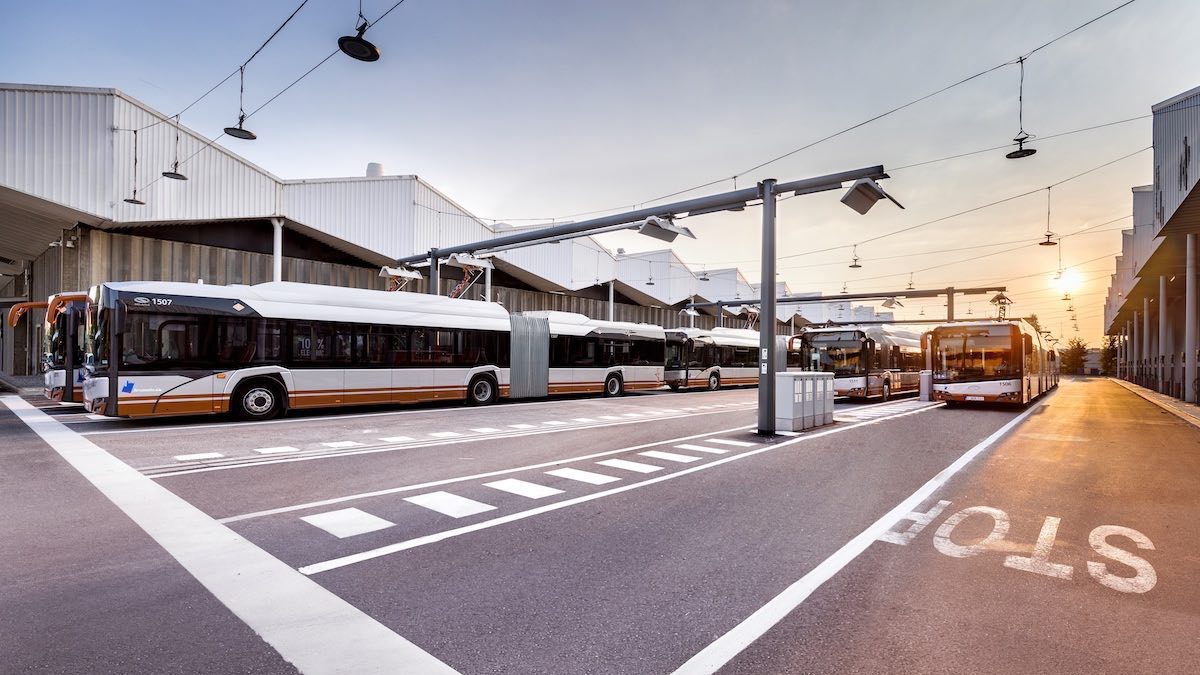 15-meter launched, new 9-meter e-bus almost ready
One of the very few product launches in 2020 was the one of the Solaris Urbino Electric 15 LE. Where are we standing in the production process? When should we expect the first deliveries?
«Indeed in 2020 we have launched a new product in our e-mobility portfolio: the Urbino electric 15 LE electric can be homologated both in Class I and Class II, and can therefore be used also for intercity operations. We have presented this bus in traffic operations in Scandinavia, obtaining first experiences and very positive feedback. I am convinced pretty soon we announce first orders for this type of vehicle. The bus is powered with over 500 kWh battery, which is enough to also cover intercity operations. It can be equipped and use both plug-in and pantograph charging systems. What is interesting, the plug-in socket of this bus can get a power of over 270 kW. It is a new solution due to the introduction of liquid-cooled technology of connector. But this is not the only product news from our company, as this year we plan to launch a new 9-meter electric midibus».
The word 'electric bus' has quite a wide meaning. Trolleybuses have so far been an important segment for Solaris' business. With the transition to electric drives, trolleybus projects and e-BRT are earning chances to be major players for tomorrow's public transport…
«I think there is no doubt that e-mobility is the future of public transportation. And e-mobility includes also hydrogen buses and trolleybuses, besides battery-electric buses. At Solaris we have been manufacturing trolleybuses for 20 years so far. Especially since few years we are observing a strong trend of increasing orders of trolleybuses with batteries. Thanks to this solution and technological possibilities, , trolleybuses can operate today in those parts of the cities that are not covered with overhead wires. What is more, trolleybuses may be equipped also with fuel cell range extenders, as we did in Riga. So hydrogen technology is another option of zero emission operation in public transport. We are observing a very strong dynamic growth in this segment, and we can also see the effects of synergies between trolleybus network and trolleybus network, given the fact that the same substations and the same charging points can be used also by electric buses. Trolleybuses will be a very strong element in future e-mobility mix for public transport».
The future of public transport: hydrogen as a part of the mix
Out of the boundaries of the battery-electric bus segment, your group has recently began deliveries of the Solaris Urbino hydrogen. How do you see the future 'relation' between fuel cell buses and battery-electric buses?
«We had the very first experiences with hydrogen buses in 2014 when we delivered a first two units to Hamburg and then 10 trolleybuses with hydrogen fuel cell range extenders in Riga, already mentioned above. Today we have contracted over 100 fuel cell buses in different cities in Europe:in Italy , Germany, Sweden, Netherlands and Austria. We think hydrogen has certain advantages in some areas over battery-electric buses: let's mention lightness, short refuelling time, and the fact that the vehicles can be used on lines which require longer range on single refualling. So we think there is a very bright future for fuel cell buses, as they are growing at the same pace as we were observing ten years ago regarding battery buses. I think in ten years from now hydrogen buses will be a very significant part of the product mix in city bus fleets».