Iveco autonomous bus under development (with EasyMile)
Iveco autonomous bus prototype is coming in early 2021. It is being developed in the framework of STAR project and thanks to a wide range of partnerships between Iveco Bus and a group of companies and laboratories. The main partner is anyway EasyMile, a French company that already developed and presented a driverless electric shuttle (they […]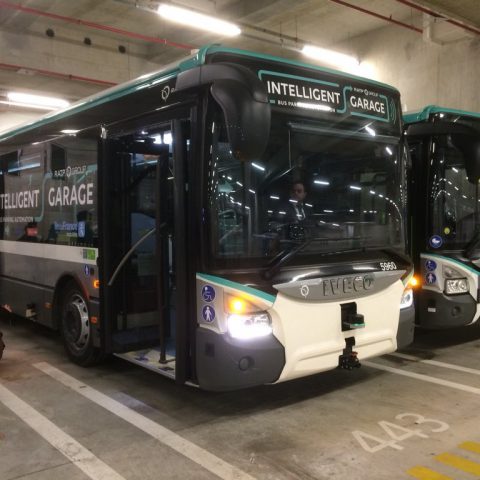 Iveco autonomous bus prototype is coming in early 2021. It is being developed in the framework of STAR project and thanks to a wide range of partnerships between Iveco Bus and a group of companies and laboratories. The main partner is anyway EasyMile, a French company that already developed and presented a driverless electric shuttle (they were present at last UITP Summit as well).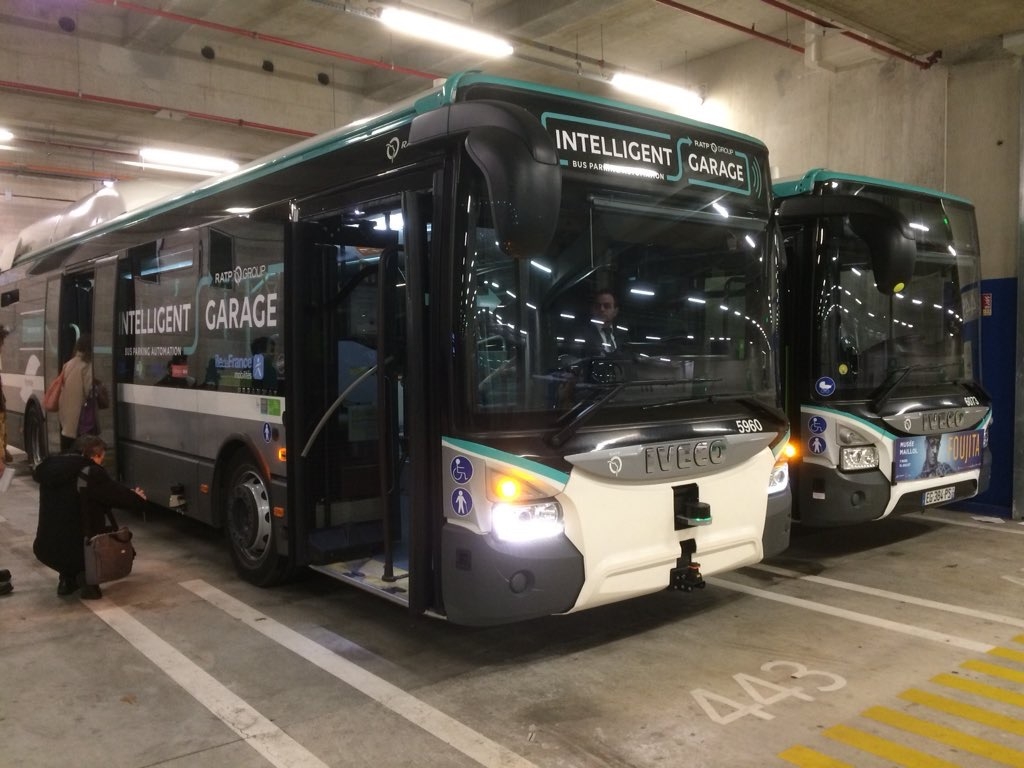 EasyMile to contribute to Iveco autonomous bus
To do this, Iveco Bus, together with a group of companies and laboratories (see below), is equipping its prototype with electronic components and sensors. Its partner, EasyMile, a world leader in intelligent mobility solutions, is providing its technology as well as its experience in platform integration, deployment and autonomous vehicle fleet management.
100 passengers on the driverless concept
Launched in 2017, the STAR project, Rapid Autonomous Transport System, which aims to develop the first driverless, autonomous standard bus, capable of operating under conditions similar to real operation, should produce a prototype in early 2021.
The first Iveco autonomous bus will be 12 meters long and capable of carrying around a hundred passengers. The bus aims to achieve speeds of up to 40km/h, all without a driver. The bus will be capable to execute level 4 autonomous operations under real conditions. Of course, initially the bus will operate in reserved areas or on dedicated roads, evolving towards integration into the normal traffic flow. No information are so far provided about the model and kind of drivetrain of the bus that will be protagonist of the pilot.
A series of partner for Iveco autonomous bus
In November 2017, all the project partners, Ifsttar (for the accessibility of people with reduced mobility), Inria (for the perception and avoidance of obstacles on the road at high speed), Isae-Supaero (for localisation issues), Michelin (which will provide smart tyres), Sector (specialist on security and risk management) and Transpolis (that is taking care of validation tests), received the approval of the French Unique Interministerial Fund (FUI) with the support of the CARA and Aerospace Valley competitiveness clusters. The aim of CARA is to catalyse transformations in urban mobility, in particular tomorrow's transport of people and goods, Iveco sums up.
On its side, Iveco Bus is receiving a subsidy from the Auvergne-Rhône-Alpes region for this project.
Iveco Bus and the intelligent garage pilot in Paris
To date, the experience of Iveco Bus in autonomous bus operations was already proved by the 'intelligent garage' pilot held in Paris in spring 2018 with an Iveco Urbanway. The principle is that buses, equipped with sensors, park themselves in the depot, without human involvement. This offers the advantage of a quicker manoeuvre, saving time and space: the vehicle drives itself, optimising the space available, on entering and exiting the depot. Refuelling and washing can also be carried out in full autonomy.
Industry and autonomous bus development
2020 will be a crucial year for autonomous bus pilots. The electric bus by Scania, which is going towards serial production after a pilot started in March 2018, will be then the protagonist of a trial of autonomous buses on regular routes that will be carried on by Nobina in the Stockholm area with two vehicles. In that same year 2020, another project on autonomous buses is expected to begin in Scotland, as announced by partners Alexander Dennis and Stagecoach.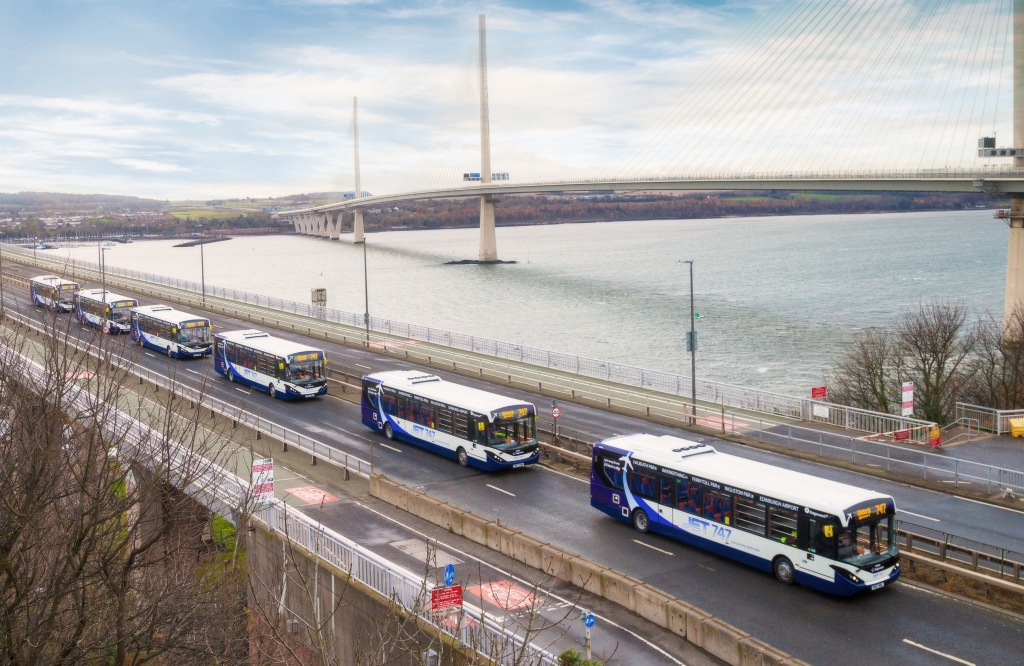 Furthermore, Volvo Buses has unveiled the very first full size autonomous electric bus. The "full size" makes the difference: short driverless shuttle buses are not new (we could mention, for instance, Navya and Easy Mile), but the 12 meter is a real premiere. The vehicles is the outcome of the cooperation between Volvo and Nanyang Technological University (NTU) in Singapore. The first demonstration took place indeed in Singapore a few months ago. The Volvo bus will soon begin trials on the NTU campus. During last UITP Summit in Stockholm, finally, MAN announced it is also working on an autonomous bus concept.