Van Hool, a driveline for every need. Hydrogen in the foreground. Interview with CEO Filip Van Hool
A driveline for every need. Battery electric, hybrid, clean diesel, CNG-electric hybrid. Trolleybuses, also 24 meter lenght. And hydrogen in the foreground. Belgian bus manufacturer Van Hool brought to Busworld Europe 2019 exhibition no less than three new products: the first hydrogen-powered BRT bus in the world (to start operation soon in Pau, France), an […]
A driveline for every need. Battery electric, hybrid, clean diesel, CNG-electric hybrid. Trolleybuses, also 24 meter lenght. And hydrogen in the foreground. Belgian bus manufacturer Van Hool brought to Busworld Europe 2019 exhibition no less than three new products: the first hydrogen-powered BRT bus in the world (to start operation soon in Pau, France), an electric coach for the North American market, a new 11-meter coach that enriches the EX range.
In this interview, the company's CEO Filip Van Hool answers Sustainable Bus' questions about the company's strategies.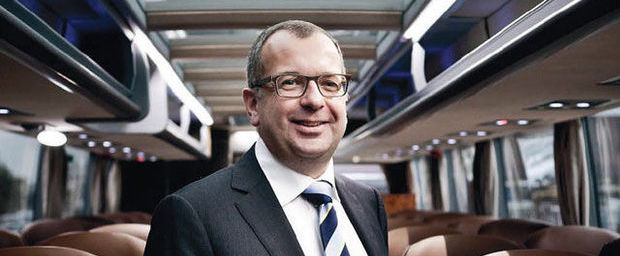 Mr. Filip Van Hool, in which countries is the company today operational?
«We are operational in two main regions. The first is US and Canada, then Europe. We also started to sell double decker buses in Japan. So far we have sold 50 units. In US we have 12,500 vehicles in operation».
May you outline the 2019 results of you group in terms of bus sales so far?
«This year we delivered 230 city buses. Most of them have alternative powertrains. For instance, we offer hybrid versions (diesel – electric and also CNG – electric) and fuel cell buses. We will have 40 hydrogen bus deliveries in Wuppertal and Cologne in Germany. Finally, we took orders for 60 trambuses for Trondheim, in Norway».
Hydrogen buses to be built in Macedonia
Which is Van Hool production capacity with regards to alternative drive buses? And which target have you set?
«Normally it is 250 per year on one shift. But we can expand it in case of necessity. We just started with the production of hydrogen buses in Macedonia. For instance, the 40 fuel cell vehicles for Germany are being produced in Macedonia on a dedicated line».
In Pau (France) Van Hool is involved in a pioneering project of hydrogen powered BRT line. Can you give us an update about the development of this project?
«The vehicles will be supplied by the end of this year. It will be a real premiere. But the same platform will be used to offer an articulated fuel cell bus in classical look, so not designed for BRT. In this way we will have a complete range of fuel cell buses, with both the 12 and the 18 meter version».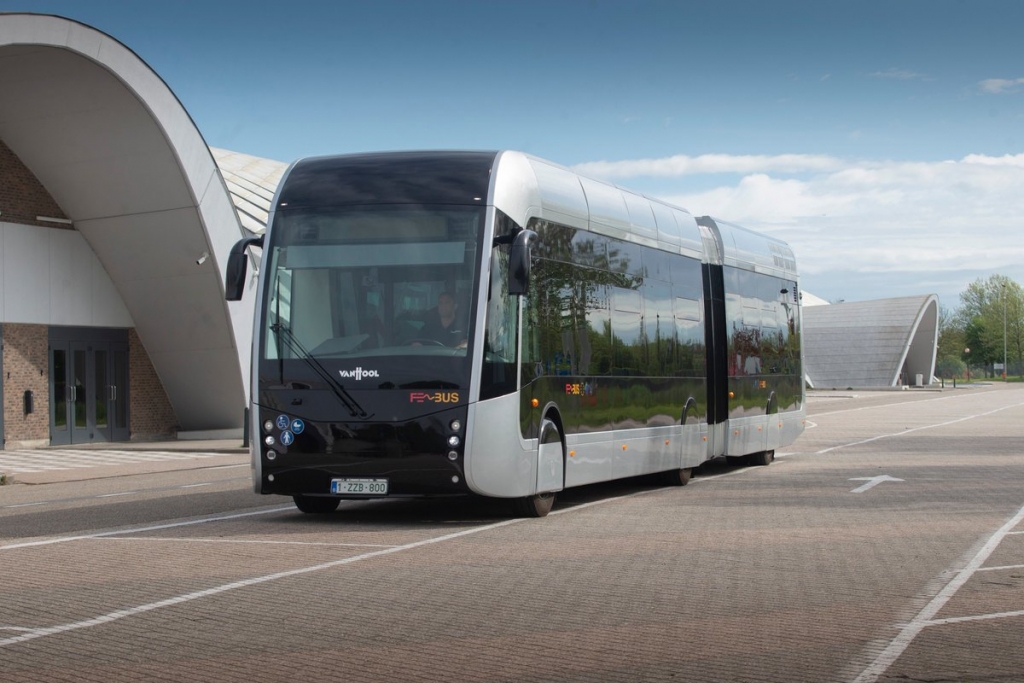 Filip Van Hool: fuel cell buses? Already competitive
This year we have seen a sort of comeback of hydrogen technology, both at UITP Summit in Stockholm and at Busworld Europe, with several manufacturers launching new products. Van Hool is investing a lot in this field. Anyhow, today, the main barrier for the purchase of hydrogen buses is their price. When do you think this technology will become commercially viable?
«It is already competitive when you compare it with battery buses. In many cities there have been tests on battery buses in these years, and the conclusion very often is that the battery electric bus is good inside the city because it has limited range. When operators need more range, there are some problems. It is impossible to replace one diesel bus with one battery electric bus: you need more battery electric buses, because of longer charging times and limitation in range. I think battery buses and hydrogen buses will coexist. If the operator doesn't want to double the number of vehicles and needs longer range the best application is hydrogen. But we don't believe only on hydrogen: we have also battery buses in portfolio. Today is necessary to have everything. You know why?»
Please…
«In the US, when a tender is issued, they often want diesel, CNG, hybrid and full electric buses, and manufacturers must offer them all, otherwise they are excluded. I think this will happen also in Europe».
Filip Van Hool: Hybrid buses to lose market share
Do you see diesel hybrid buses as a 'bridge' solution on the way to the full electrification of the fleets, or as a long term solution?
«I think every type of technology will have its place. It depends on the needs. But of course I see the zero emission coming up, many cities are requiring that. I don't think that hybrids will disappear but I think they will lose market share compared to battery buses».
In some countries, as Italy, the category of mild hybrid is getting ground. Bus operators can proudly write 'hybrid' on the sidewalls of the bus, but actually it's just a diesel bus with a small electric machine that slightly improves consumptions. Are you looking at this technology?
«For the city transport we are not looking at that immediately. I see that the mild hybrid could be good for the private operator, because it lowers consumption. But when you have to fulfill certain regulations on 'zero emissions', you can't go on mild hybrids. Anyhow, we are investigating for the hybrid coach version. I don't think that an hybrid coach with big batteries could be a good idea. Better to have a small set of batteries, but enough to cover around ten kilometers in the city center. It won't be me to decide this, I don't exclude anything. It will be the market to decide that. The first question must come from the customers».
Electric coach? No demand in Europe so far
Van Hool launched at Busworld an electric coach for the US, featuring Proterra technology. Such a product is not available to date for Europe. Which are the reasons behind this?
«We are offering the bus in the West because in the West there is a demand. We received the request to develop it from the market. But this technology can perfectly be integrated in European coaches. When there will be a demand in Europe, we will be able to integrate this same technology package on our coaches. We are ready».
How do you see the development of coaches long term? Which place do you expect for diesel and gas powered vehicles?
«I still think that diesel is a very good engine for coaches. Euro VI gives very good results in term of emissions. And then we'll have Euro VII standards. Diesel is not dead, at least on coaches».