50 hydrogen buses in operation and 200 ordered through EU-backed JIVE and JIVE 2 projects
Over 200 hydrogen buses ordered through the EU-backed JIVE and JIVE 2 projects. The announcement comes from the Joint Initiative for Hydrogen Vehicles across Europe project, co- financed by the Fuel Cells and Hydrogen Joint Undertaking (FCH JU). What is more, the first 50 buses are now in operation. Eleven European cities and regions – […]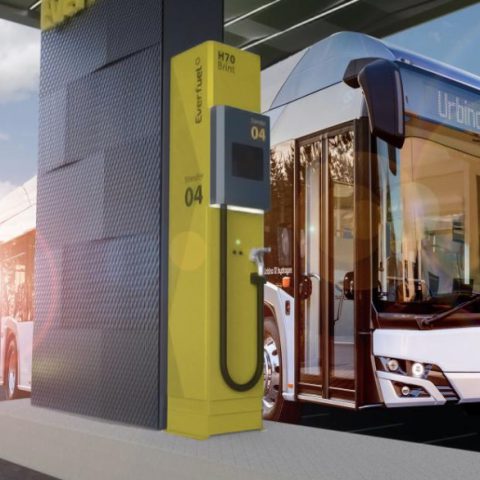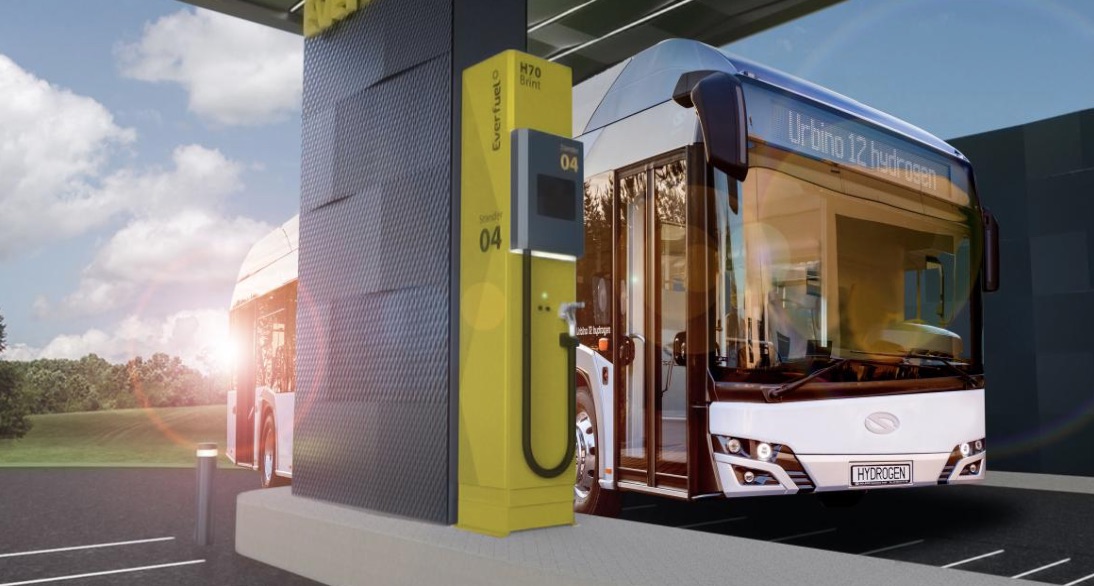 Over 200 hydrogen buses ordered through the EU-backed JIVE and JIVE 2 projects. The announcement comes from the Joint Initiative for Hydrogen Vehicles across Europe project, co- financed by the Fuel Cells and Hydrogen Joint Undertaking (FCH JU). What is more, the first 50 buses are now in operation.
Eleven European cities and regions – Aberdeen (UK), Auxerre (FR), Barcelona (ES), Birmingham (UK), Emmen (NL), Groningen (NL), London (UK), South Holland (NL), South Tyrol (IT), Toulouse (FR), and Wiesbaden (DE) – will join locations already operating hydrogen-powered buses through JIVE by the end of 2021.
According to Bart Biebuyck, Executive Director of the FCH JU, «360 hydrogen buses should be on the road in the next year in the framework of JIVE 1 and JIVE 2 projects. And costs? The first hydrogen bus in 2010 had a price of 1.8 million euros. Today, the H2Bus Consortium has set the goal of reducing that figure to 650,000 euros» he told in an interview with Sustainable Bus.
—
—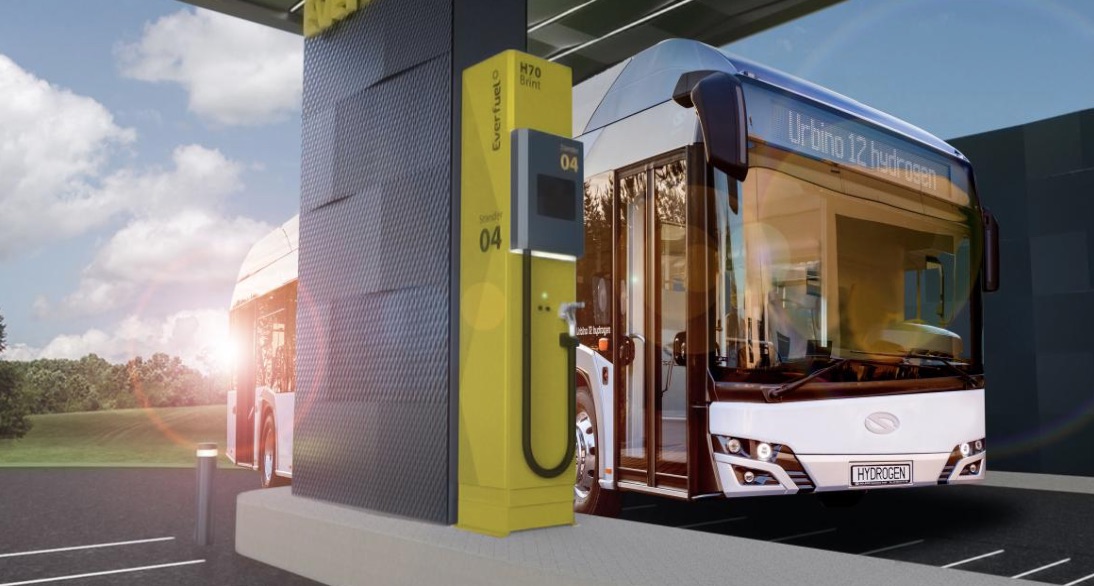 50 hydrogen buses in regular service
The first 50 buses operating in Cologne (DE), Pau (FR) and Wuppertal (DE) are already in regular service on some of the cities' most demanding routes. Through the JIVE projects, German transport company Regionalverkehr Köln GmbH (RVK) operates the largest fleet of fuel cell buses in Europe to date: 35 buses. This will increase to 50 by the end of 2021, when 15 Solaris Urbino hydrogen will join the Van Hool vehicles.
The JIVE project is catalysing the development of Europe's hydrogen bus sector and will help ensure that fuel cell buses can contribute to meeting the requirements of the Clean Vehicle Directive. According to UITP forecasts, a minimum of 22.5% of all new buses ordered next year across Europe will have to be zero-emission to comply with the legislation.
Hydrogen bus players growing: CaetanoBus, Safra, Solaris, and Van Hool
European industry players have also increasingly entered the fuel cell bus market through the JIVE projects. European bus manufacturers such as CaetanoBus, Safra, Solaris, and Van Hool have shown their commitment to commercialising these vehicles, the organization points out.
Follow-up initiatives to introduce more vehicles in other parts of Europe are already being implemented: the H2Bus Europe initiative, for example, aims to deploy 600 buses in Denmark, Latvia, and the UK.
To share lessons learned to date with others looking to deploy fuel cell buses, the project partners have published a best practice report which is available on the project website. In addition, the UITP Knowledge Brief "Fuel Cell Buses: Best Practices and Commercialisation Approaches" provides a Best Practice Case Study. The brief is available in eight European languages.
A growing interest on hydrogen buses
Michael Dolman, Element Energy Associate Director, said, "JIVE is a strategically important project for Europe's fuel cell bus market, and I'm delighted to see this important milestone achieved, especially in the context of challenges facing the public transport sector caused by the coronavirus. We're observing a growing interest in the technology from a range of cities and bus operators across Europe and beyond, which suggests significant potential for further expansion through the 2020s. Element Energy is looking forward to continuing to support the consortium in the next phase of the programme, which will further demonstrate the role that hydrogen can play in facilitating the transition to zero-emission transport with a minimal compromise for fleet operators."
Bart Biebuyck, Executive Director of the FCH JU, said, "In 2012, the FCH JU released a study on the path for commercialisation of fuel cell buses, forecasting that 300 to 400 ordered buses by 2020 would be the key threshold to trigger the market. This is exactly what the JIVE projects have achieved, by deploying bus fleets of up to 35 buses. The order of the 200th fuel cell bus is an important milestone for this clean technology for public transport. Many more orders for fuel cell buses will follow still this year, demonstrating its performance and cost benefits."