600 fuel cell buses on European roads thanks to H2BusEurope project
H2BusEurope project: 600 fuel cell buses to be deployed in Europe, 200 of them in Denmark. It's the goal of H2BusEurope project, selected by the Connecting Europe Facility program (CEF) for a proposed award on close to EUR 40 million. The H2BusEurope project, developed by the hydrogen company Nel and other leading industry partners, aims […]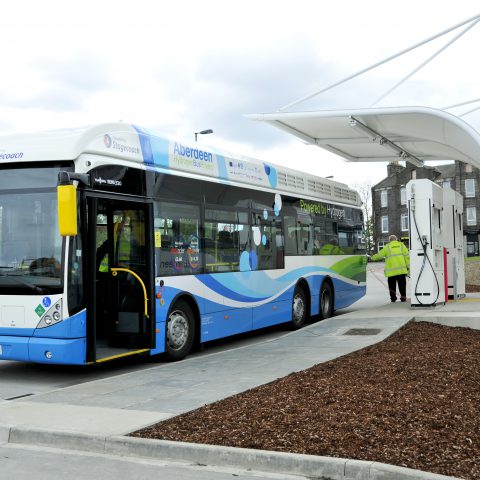 H2BusEurope project: 600 fuel cell buses to be deployed in Europe, 200 of them in Denmark.
It's the goal of H2BusEurope project, selected by the Connecting Europe Facility program (CEF) for a proposed award on close to EUR 40 million.
The H2BusEurope project, developed by the hydrogen company Nel and other leading industry partners, aims to get a total of 600 fuel cell buses on the roads in selected regions in Europe and establish sufficient supply of green hydrogen with Nel and H2Stations. Further details will be revealed within a few months, reportedly.
H2BusEurope. Fuel cell buses ready for deployment?
Connecting Europe Facility program has been recently awarded with 700 million Euros investment by European Union. "We are extremely pleased that the CEF program has selected our project for a proposed award of EUR 40 million. Fuel cell buses are ready for large scale deployment in Europe, and this project is a significant stepping stone in reducing the total cost of ownership of hydrogen buses towards a level close to fossil fueled buses", says Jacob Krogsgaard, SVP of Nel Hydrogen Solutions.
Nel, a H2Station Factory in Denmark
Nel, founded in 1927, is today a global hydrogen company that delivers solutions to produce, store and distribute hydrogen from renewable energy. It serves industries, energy and gas companies with leading hydrogen technology. Nel's hydrogen solutions cover the entire value chain from hydrogen production technologies to manufacturing of hydrogen fueling stations.
Recently, Nel inaugurated the H2Station Factory in Herning, Denmark, with a name plate capacity of 300 H2Stations pr. year. A H2Station can serve a fleet of 400-800 fuel cell electric passenger vehicles or 30 fuel cell electric buses, the company reports.
Denmark and fuel cell buses in H2BusEurope
Denmark, indeed, will be the main actor of H2BusEurope project. The country is bound to receive 200 fuel cell buses by 2020. Denmark will also provide the H2 infrastructure as the filling stations will be made in the recently opened large-scale production plant by Nel in Danish Herning.
From there they will deploy the stations to the two other countries taking part in the H2BusEurope scheme, namely Great Britain and Latvia. According to the Danish Minister of Energy, Utilities and Climate, Lars Chr. Lilleholt, Denmark receiving such support "is a recognition that it is a Danish factory that is to provide the hydrogen refuelling stations for the buses".
He added that this programme is a payback "or the support we have given over the years to the research and development of hydrogen through the EUDP-programme".
Moreover, Copenhagen is going to purchase 41 electric buses in order to electrify two public transport routes, now operated by diesel buses. The capital municipality, indeed, set the target of switching all the city's buses, operated by Movia, to electricity by 2030.
Fuel cell buses outlook. Beyond H2BusEurope…
Nowadays, the main barrier of fuel cell bus adoption is, to date, their price. According to ZeEUS eBus Report #2 released by UITP, fuel cell buses are expected to have a market share of 2 per cent in 2020 and 10 per cent in 2030, in the segment of urban buses and in European area. Still a little "slice" compared to the 52 per cent forecast of battery electric… but the multiplication for five is anyway impressing and opens up interesting scenarios for after 2030 years.
In 2019, during UITP Global Public Transport Summit in Stockholm, European manufacturer Solaris Bus & Coach (recently taken over by Spanish group CAF) will unveil the Solaris Urbino 12 hydrogen, a new generation vehicle deriving power from a hydrogen fuel cell.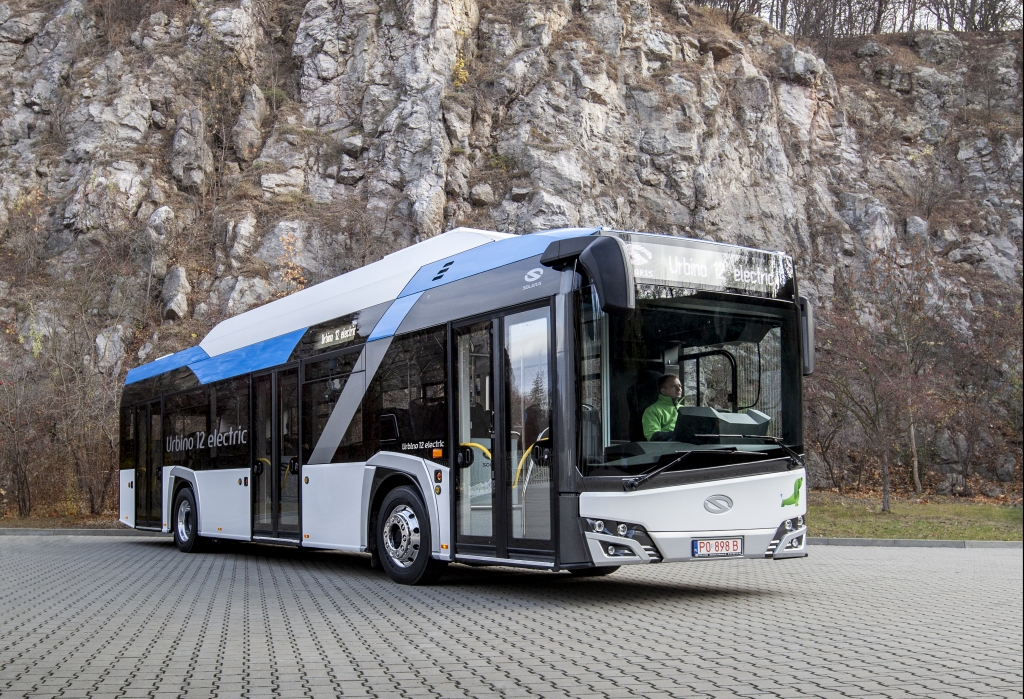 Volvo: fuel cell buses less efficient than battery electric
Volvo, instead, is not planning to invest in fuel cell technology: «Today and for the foreseable future we need electricity to produce hydrogen, and there are energy losses. With the same amount of electricity that you use to produce hydrogen to run one hydrogen bus, you can run two battery electric bus. The energy efficiency of hydrogen production's process is inferior than the direct use of electricity», told the president of Volvo Buses Håkan Agnevall to Sustainable Bus.
Toyota and Caetanobus together in the name of fuel cell bus
The last news about fuel cell buses is the partnership between Toyota and Caetanobus. Toyota will provide its hydrogen fuel cell technology (including fuel cell stacks, hydrogen tanks and other key components) to Caetanobus SA in Portugal, to build hydrogen fuel cell city buses. The first zero emission fuel cell city buses will roll off the lines of Caetanobus in a little over a year, Toyota reports in a press release, and are to be operated as demonstration buses.
Fuel cell buses outside Europe
Moving outside the borders of Europe, in the United States a fuel cell electric bus manufactured by El Dorado National and powered by Ballard Power Systems FCveloCity Hd modules has successfully completed testing at The Altoona Bus Research and Testing Center under a program established by the Federal Transit Administration (FTA).
In China, Yutong is delivering 25 fuel cell buses for the Winter Olymplics in Zhangjiakou, that will take place in 2022. Yutong declares a range of 500 km and 10 – 15 min hydrogen refueling time. The China based manufacturer won in January 2018 the bid for 25 fuel cell buses 12 meter. The other winner of the procurement bid was Foton, which won an order of 49 units Foton AUV 10.5-meter. All the 74 fuel cell buses are scheduled to hit the roads in Zhangjiakou early this year.