Abellio London launches two new routes. 11 Switch e-buses and 30 Wrightbus Electroliner to enter service within 2022
Two new Transport for London (TfL) bus routes launched on Saturday (30 April): Abellio London began operating 41 additional buses on the roads of the capital – increasing its fleet size by 5% in a single night. Abellio commenced operating the 322 (Clapham Common-Crystal Palace) from its Battersea depot, while the 111 (Kingston to Heathrow […]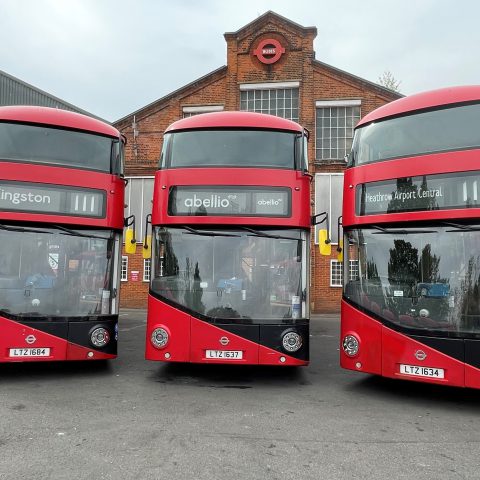 Two new Transport for London (TfL) bus routes launched on Saturday (30 April): Abellio London began operating 41 additional buses on the roads of the capital – increasing its fleet size by 5% in a single night.
Abellio commenced operating the 322 (Clapham Common-Crystal Palace) from its Battersea depot, while the 111 (Kingston to Heathrow Airport via Hounslow) rolled out from the company's Twickenham garage.  The new TfL contracts will operate for 7 years.
As part of its commitment to reducing the carbon footprint of its operations, five out of Abellio London's six depots will be upgraded to run zero-emissions buses by Autumn 2022. 
By the end of 2022, Abellio London is set to run 125 electric vehicles, with 17% of the overall fleet being zero emission.
Electric buses on both routes by end of the year
The route starts are the culmination of months of hard work and preparation from staff right across the company – and Abellio London has drawn upon its experience in mobilising new bus routes in the capital, to ensure all aspects are covered and the transition is a smooth one.
The routes will start by using existing Euro VI diesel and hybrid vehicles, with route 111 seeing new Routemaster buses transferring from other Abellio London garages and another operator. Both routes are due to start operating new electric buses later in the year.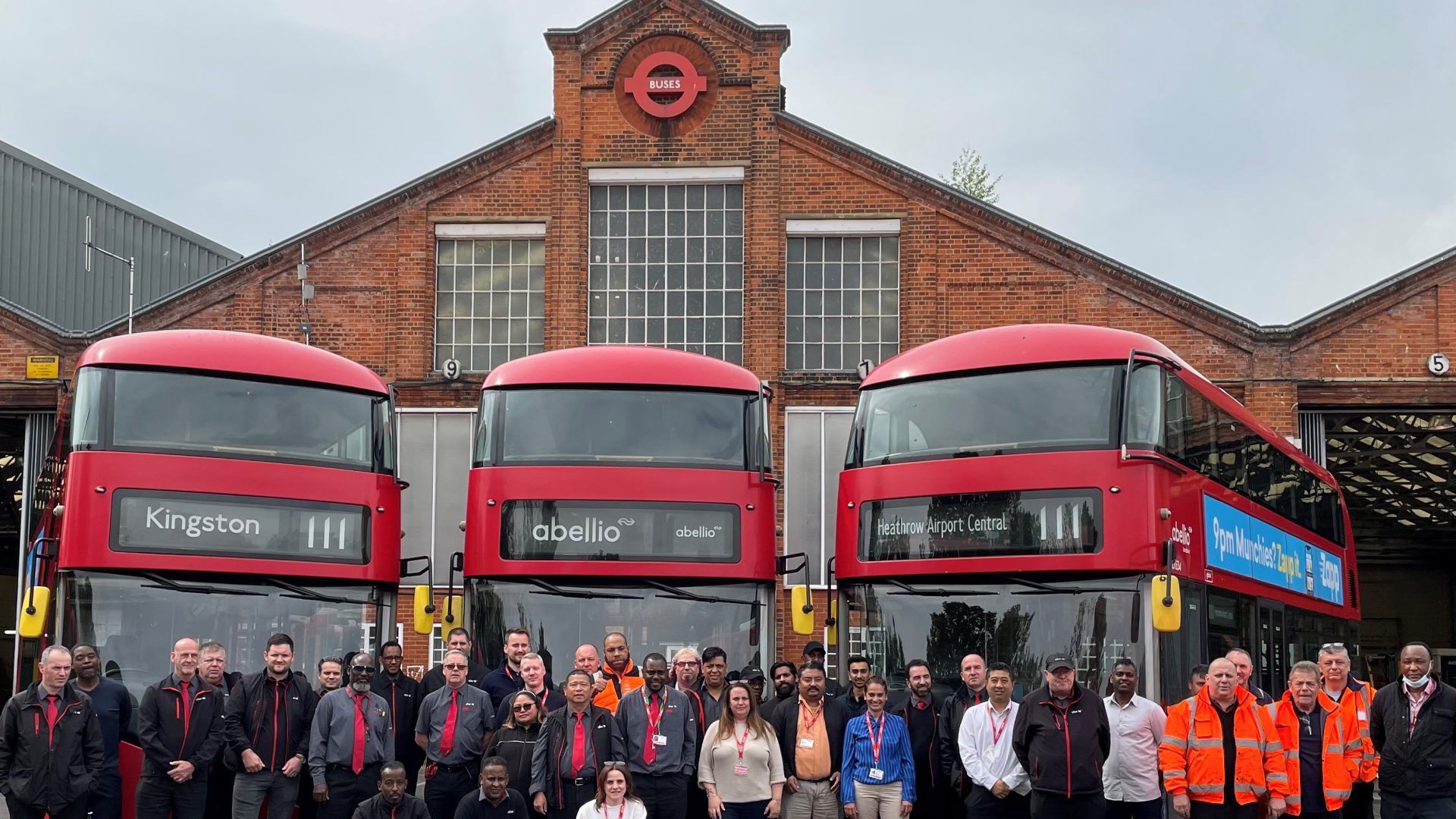 A fleet of 30 Wrightbus Electroliner zero emission vehicles, manufactured in Belfast, will enter service during 2022 on route 111. These will be the first Electroliner vehicles to enter service in London (the model was launched in July 2021).
On route 322, a fleet of 11 Switch Mobility MetroCity single decker buses will enter service in the next few weeks. These will be the first Switch Mobility vehicles to enter service in London. The 8.7m-long single deckers are being brought in specifically to safely navigate the tight roads on the route. The manufacturer attended BUS2BUS in Berlin last week.
Jon Eardley, Managing Director, Abellio London Bus, said: "The commencement of these routes is an exciting moment for everyone at Abellio London, and reflects our ambition and growing reputation as an operator of choice. Once again we are showing our expertise in effective mobilisation of quality bus services, ensuring a smooth transition and a safe experience for customers.
He adds: "We've been steadily increasing the size of our zero-emission fleet, and the launch of further state-of-the-art electric buses on routes 111 and 322 in the coming months will see us cement our reputation for operating one of the cleanest bus fleets in the country. We're committed to working long-term with innovative manufacturers and TfL to help realise the Mayor of London's ambition to have a zero-emissions bus system in the capital by 2030."
Driver Dean Riordan, who works out of the Twickenham depot said: "It's an exciting moment for everyone involved at Abellio London. I'm looking forward to getting out and driving on the 111 route, ensuring a safe and enjoyable experience for customers."