Arrival to build battery modules in house. Assembly plant in Charlotte, North Carolina
Arrival is establishing a high voltage battery module assembly plant in Charlotte, adding 150 jobs and investing around 11.5 million dollars. This will be Arrival's third facility in Charlotte, including its North American headquarters in South End and its van microfactory also on the west side. As highlighted during the event held last week in Milan as […]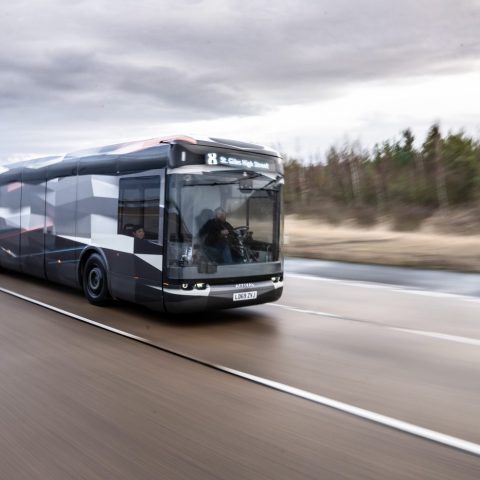 Arrival is establishing a high voltage battery module assembly plant in Charlotte, adding 150 jobs and investing around 11.5 million dollars. This will be Arrival's third facility in Charlotte, including its North American headquarters in South End and its van microfactory also on the west side.
As highlighted during the event held last week in Milan as part of the European roadshow currently held by the manufacturer, Arrival assembles its own proprietary battery modules that can be used in all of its platforms, enabling the customer to configure their battery requirements according to their specific needs. On the other hand, battery cells are supplied by the Korean LG Chem.
The UK-based startup has recently debuted on Nasdaq. First trials of the Arrival electric bus will be held in the UK by First Bus. The single-deck Arrival Bus for First bus features a single front door with a passenger seating capacity of 36 across the entire flat floor. It is equipped with up to 310.8 kWh of energy storage capacity with the option of both an AC and DC charge.
Also, Arrival has signed a partnership with Hitachi Europe regarding the providing of new bus and infrastructure solutions to the European bus industry.
The new Arrival plant in Charlotte to serve bus and van manufacturing
The modules manufactured in Charlotte will be used in the Arrival buses and vans being produced at nearby microfactories. Not long ago, Arrival also announced a collaboration agreement with Li-Cycle, a leading lithium-ion battery recycler in North America, to create a closed-loop EV battery supply chain in the U.S. and Europe. Indeed, the newly-announced battery module assembly plant in North Carolina will be a key piece of Arrival's broader sustainability strategy – being situated locally and creating easily upgradable components that can prolong the life of the vehicle.
The wider strategy also includes a zero-waste production goal and the use of recyclable composite materials for the vehicle body that are more durable than steel and don't require painting.
Quite a big milestone for Arrival
«By bringing the assembly of our proprietary high voltage battery modules in house, we're striving to be as vertically integrated as possible. This will enable us to have even greater control over the functionality and cost of our products and pass those cost savings on to the customer while also working toward our goal of zero waste production», said Mike Ableson, CEO of Arrival Automotive. «We're excited to add another facility in Charlotte, as we prepare to open our new North American Headquarters building just down the road and continue to work in tandem with the City to develop solutions for their electrification and sustainability goals. This is a big milestone for Arrival as we ramp up operations in the region in advance of production starting in Rock Hill in Q2 next year».
«North Carolina is leading the way in developing and securing our clean energy future and we're excited that Arrival Automotive is expanding its electric vehicle operations in Charlotte. Our high-quality workforce and booming clean energy industry will help the company reach the goal of making electric vehicles affordable and accessible for everyone», added Governor Roy Cooper.