Arrival is now a Nasdaq listed public company. New Board of Directors appointed
Yesterday Arrival became a Nasdaq listed public company, with plans to use approximately $660 million in gross proceeds to ramp up delivery of its electric vehicles (Arrival bus included) and expand its global network of Microfactories. Arrival will be ringing the Nasdaq's opening bell on Monday 29th March to celebrate its new public company status. […]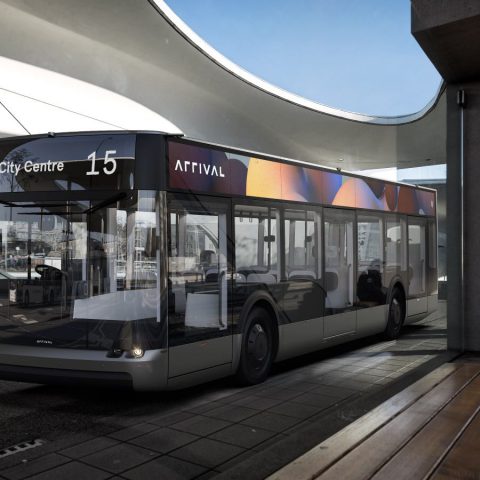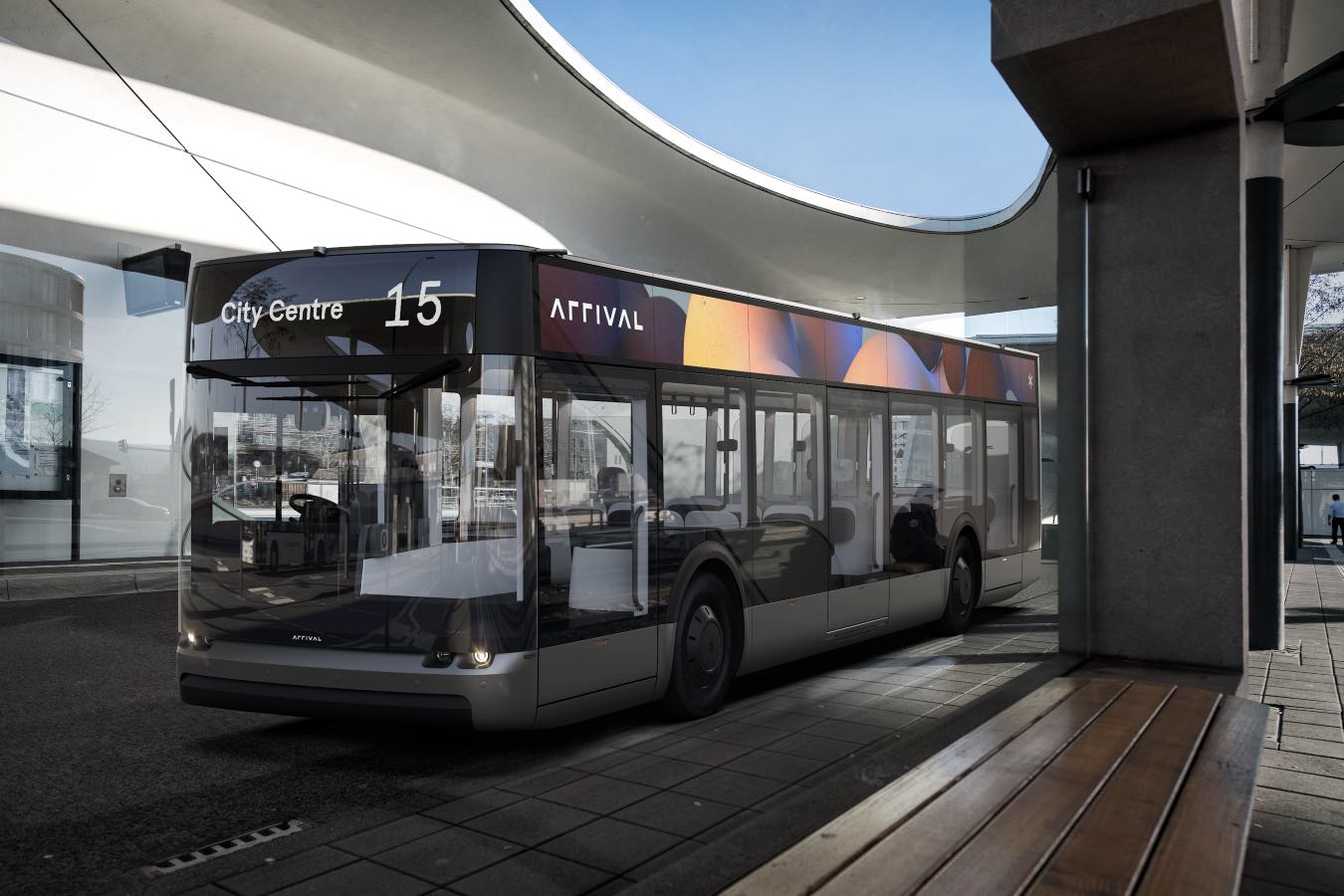 Yesterday Arrival became a Nasdaq listed public company, with plans to use approximately $660 million in gross proceeds to ramp up delivery of its electric vehicles (Arrival bus included) and expand its global network of Microfactories. Arrival will be ringing the Nasdaq's opening bell on Monday 29th March to celebrate its new public company status. Procedure to be publicly listed was announced in November 2020.
The listing follows operational progress in recent months, with Arrival announcing customer trials of its latest Van and Bus products, a North American HQ in Charlotte and two new Microfactories in N.C. and S.C., U.S.A. First trials of the Arrival electric bus will be held in the UK by First Bus.
The single-deck Arrival Bus for First bus features a single front door with a passenger seating capacity of 36 across the entire flat floor. It is equipped with up to 310.8 kWh of energy storage capacity with the option of both an AC and DC charge.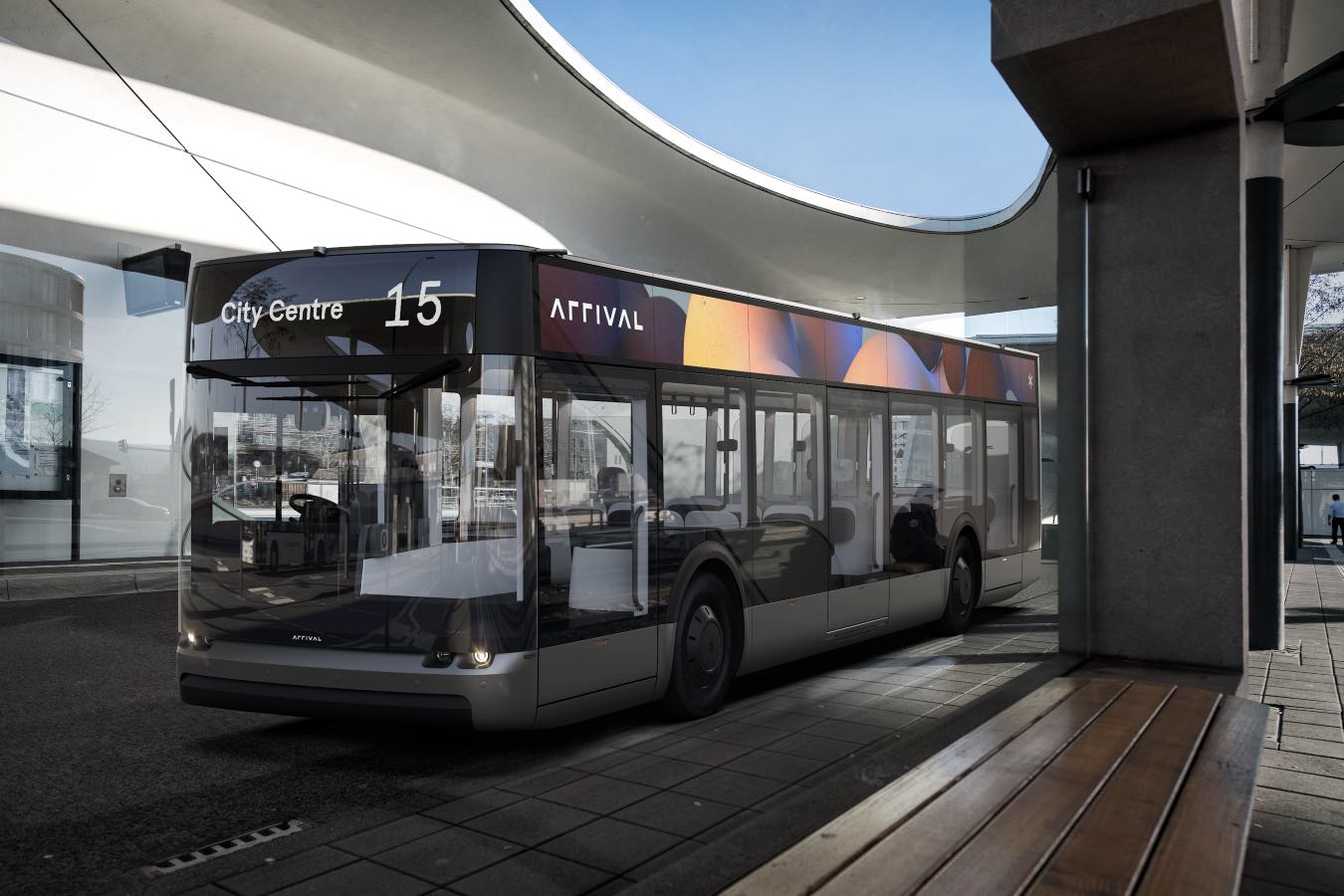 Arrival is a Nasdaq listed public company
Arrival received a the huge order for 10,000 light electric trucks from delivery company UPS, announced in late January 2020, and has then received an investment of $118M (£90M) from funds managed by BlackRock.
Arrival electric bus project was unveiled in summer 2020. Lightness, software development and user experience are in the spotlight of such project, as explained by Ben Jardine, Chief of Product, in an interview with Sustainable Bus.
Arrival says it has so far grown to over 1800 employees located across the world including offices and engineering facilities in the U.S.A., U.K. and Germany. The company will also open its North American HQ later this year in Charlotte, North Carolina, further expanding its US presence.
Yesterday Arrival announced it became a publicly listed company trading on the Nasdaq Global Select Market with its Ordinary Shares and Warrants listed under the new ticker symbols "ARVL" and "ARVLW", respectively. Arrival completed the previously announced business combination with CIIG Merger Corp. on March 24, 2021.
Arrival: all vehicles soon to be electric
Denis Sverdlov, Founder and CEO of Arrival said, "We believe that all vehicles will soon be electric, because it is better for people, the planet and business. Arrival's invention of a unique new method to design and produce vehicles using local Microfactories makes it possible to build highly desirable yet affordable electric vehicles – designed for your city and made in your city. Going public is an opportunity that will allow us to continue to scale globally, bringing these products to more and more cities and people. We also understand that this comes with responsibility. Arrival has a remarkable company culture, which attracts great talent and enables us to be truly creative. The hard work of more than 1800 people over the past six years has made today's milestone possible, and I would like to personally thank each and every one of the team."
Peter Cuneo, Non-Executive Chairman of Arrival said, "As Chairman of the Board, I am personally excited to support Arrival's next phase of growth as its vehicles hit the roads and its Microfactories begin to service local communities. I congratulate them on this landmark moment and am looking forward to working with their talented team to deliver Arrival's pioneering products and to grow the brand globally."
Arrival new Board of Directors
Arrival recently announced its global Board of Directors, which brings a diverse set of expertise from the likes of Marvel, Hyundai Motor Company, Hearst, Lyft and Netflix.
Peter Cuneo, former CEO for Marvel, will be the Non-Executive Chairman of the Board, alongside Directors Avinash Rugoobur, current President of Arrival, Jae Oh, current VP and Head of Corporate Development at Hyundai Motor Group, Kristen O'Hara, current Chief Business Officer of Hearst Magazines and former CMO of Time Warner Inc., Alain Kinsch, who until recently served as a Managing Partner at Ernst & Young, Tawni Nazario-Cranz, Venture Operating Partner at SignalFire and former CHRO of Netflix, and Rex Tibbens, President, CEO and Director of Frontdoor Inc. and former COO of Lyft.
Announcing the new composition of the Board of Directors, Peter Cuneo said: "As Arrival nears becoming a public company, it is important for us to bring together a globally experienced and diverse Board of Directors who can help Arrival to achieve its goal of reinventing the automotive industry. Drawing on expertise from the forefront of the technology, media, financial and automotive industries, Arrival's global Board of Directors will play a pivotal role in supporting the business through its journey as it accelerates the mass adoption of electric vehicles worldwide."
"I am pleased that we have assembled the right Board that reflects Arrival's culture and will support us in our transition to becoming a public company and the responsibility that brings." said Denis Sverdlov, Founder and CEO of Arrival. "We are looking forward to working together as they bring their collective experience in scaling companies, managing rapid growth and building global brands to the business."