Arrival car under development, with Uber. It'll follow van and bus
Not only electric van and electric bus: Arrival activities are involving car manufacturing as the UK-based company made public yesterday that it is partnering with Uber to develop an affordable, purpose-built electric vehicle (EV) for ride-hailing drivers. Arrival has recently became a publicly listed company. The Arrival Car (needless to say: electric) is expected to […]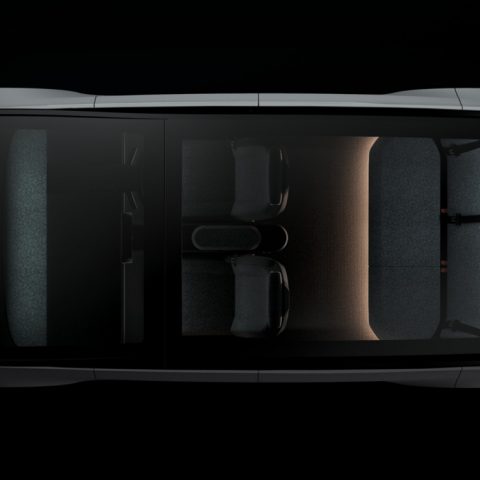 Not only electric van and electric bus: Arrival activities are involving car manufacturing as the UK-based company made public yesterday that it is partnering with Uber to develop an affordable, purpose-built electric vehicle (EV) for ride-hailing drivers. Arrival has recently became a publicly listed company.
The Arrival Car (needless to say: electric) is expected to enter production in Q3 2023. It «will address the global need to shift ride-hailing and car sharing services, with over 30 million estimated drivers across the ride-hailing sector, to electric to reduce emissions and improve air quality in cities», Arrival points out.
It is worth mentioning that Uber has committed to becoming a fully electric mobility platform in London by 2025 and by 2030 across North America and Europe.
The Arrival Car will join Arrival's previously announced commercial products, the Bus and Van (with the bus to be tested in the UK in fall 2021), to provide cities with a multi-modal zero-emission transportation ecosystem that they require in order to meet their sustainability goals over the coming years.
Arrival Car, for ride-hailing and car sharing
As a typical ride-hailing vehicle will on average drive 45-50,000km a year, versus 12,000km for a typical vehicle, Arrival Car «will prioritise driver comfort, safety, and convenience, while ensuring the passengers enjoy a premium experience. With this in mind, Arrival will collaborate with Uber drivers in the design process over the coming months to ensure the Arrival Car reflects the needs of professional drivers and their passengers, with the final vehicle design expected to be revealed before the end of 2021».
Arrival Car to support Uber transition to EVs
Following the launch of Uber's Clean Air Plan in London two years ago, more than £135m has been raised to support drivers with the cost of switching to a fully electric vehicle. Uber's focus is now to encourage drivers to apply for EV Assistance under the Clean Air Plan. This will help clean up urban transport and drive a mass market for EVs.
Electrifying ride-hailing vehicles will have an outsized impact on cities

Tom Elvidge, SVP Arrival Mobility UK
Uber is committing to double the number of drivers in EVs by the end of this year as part of the roadmap for all cars on the app to be fully electric by 2025.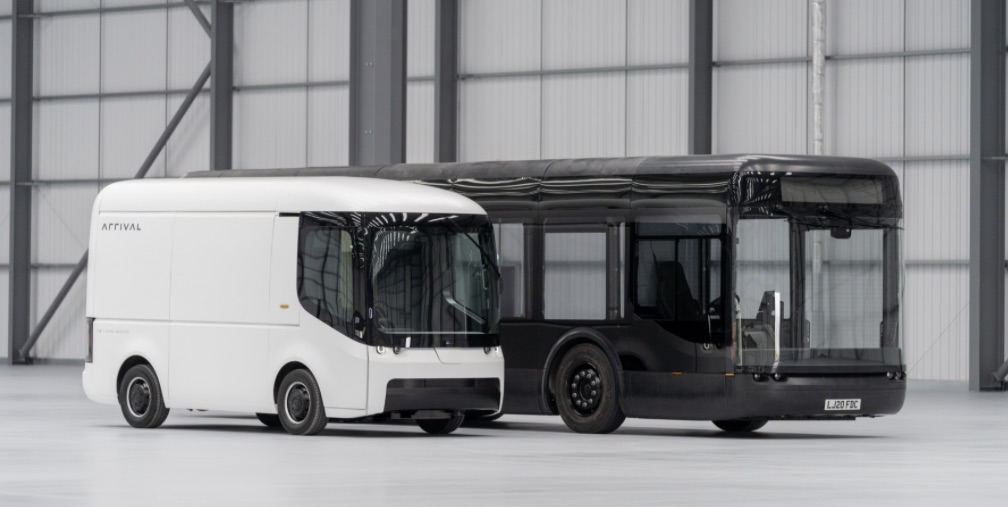 Arrival – First Bus, a trial from autumn 2021
Arrival has partnered so far with both public and private organizations, including blue-chip companies like Hyundai and UPS, to drive the adoption of electric vehicles. Being more specific, Arrival received a the huge order for 10,000 light electric trucks from delivery company UPS, announced in late January 2020, and has received an investment of $118M (£90M) from funds managed by BlackRock.
Arrival electric bus project was unveiled in summer 2020. Lightness, software development and user experience are in the spotlight of such project, as explained by Ben Jardine, Chief of Product, in an interview with Sustainable Bus.
Arrival Car to electrify ride-hailing in cities
Tom Elvidge, SVP Arrival Mobility UK (who previously covered the position of General Manager for Uber UK & Ireland) said: "We are confident that electrifying ride-hailing vehicles will have an outsized impact on cities, and we are keen to support drivers as they manage this transition. Arrival Car will be designed around drivers' needs to create a vehicle that is affordable, durable and desirable. We have a great partnership with UPS to create a best-in-class electric delivery vehicle, and we hope to replicate that success with Uber as we develop the best possible product for ride hailing that elevates the experience of the passenger and improves drivers' health, safety and finances."
Jamie Heywood, Uber's Regional General Manager for Northern and Eastern Europe said: "As our cities open up we have an opportunity to make sure that urban transport is cleaner than ever before. Uber is committed to helping every driver in London upgrade to an EV by 2025, and thanks to our Clean Air Plan more than £135m has been raised to support this ambition. Our focus is now on encouraging drivers to use this money to help them upgrade to an electric vehicle, and our partnership with Arrival will help us achieve this goal."