BYD Toyota EV Technology is the new joint venture company established by the two brands in order to conduct, together, research and development of battery electric vehicles. The efforts of the new JV, at this stage, are stated to be focused on the Chinese market.
BYD and Toyota announced today, April 2nd 2020, that preparations have proceeded since they signed a first agreement on November 7th 2019. Registration of the new company has been completed. Operations are scheduled to commence in May 2020.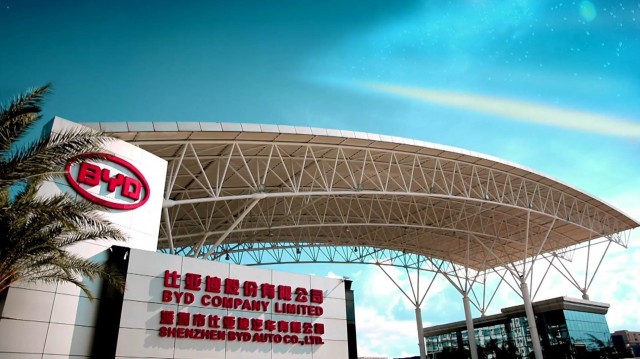 BYD Toyota EV Technology, superior EVs on the horizon
BYD Toyota EV Technology, as stated in November 2019, will work on designing and developing BEVs (including platform) and its related parts. BYD and Toyota share 50% of the total capital needed (not specified) and bring together the best experiences gathered within their group.
The new R&D joint venture BYD Toyota EV Technology has as a chairman Hirohisa Kishi from Toyota, and Zhao Binggen from BYD in the position of chief executive officer (CEO).
A few days ago BYD, that before being one of the main electric bus manufacturer in the world is a battery manufacturer and producer of electric cars and other commercial vehicles (as well as, since a few weeks, facemasks), launched a new fire-resistant battery system called 'Blade Battery', a development set to mitigate concerns about battery safety in electric vehicles.
The Japanes group Toyota, beyond the car-related activities, is active in the electric bus field as well. Most of the focus so far has been developed on fuel cell technology: the hydrogen bus Toyota Sora was officially commercialised in 2018, and was supposed to have its arrival point at 2020 Olympics in Tokyo (now postponed due to Coronavirus crisis), when one hundred fuel cell buses were expected to circulate in Japan capital city. Also, Toyota fuel cell technology has been 'loaned' to the Portuguese manufacturer CaetanoBus.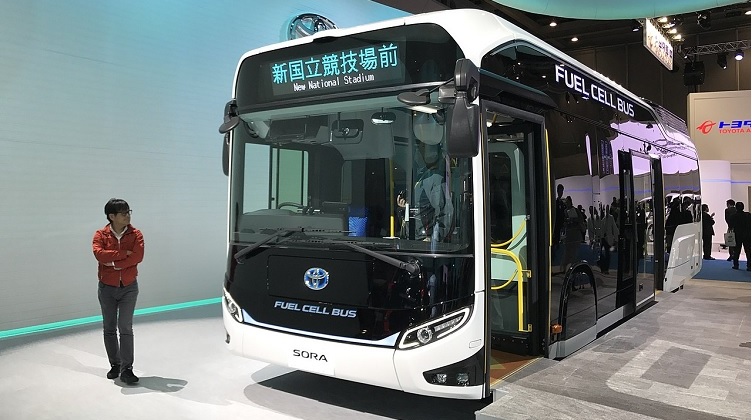 Future mobility style addressed by BYD Toyota EV Technology
New Chairman of BYD Toyota EV Technology Hirohisa Kishi said with regard to the establishment of the company, "With the engineers from BYD and Toyota working together under the same roof, we aim to develop BEVs that are superior in performance and meet the needs of customers in China by merging the two companies' strengths and also through friendly rivalry."
Newly appointed CEO Zhao Binggen commented, "This joint venture company will focus on the research and development of battery electric vehicles with technology and know-how from both China and Japan. The company is committed to promoting and populating high-quality technologies that make battery electric vehicles more environmentally friendly, safe, comfortable, and intelligent. Our vision is to create a future customer-first mobility style, and a harmonious society for humans and nature."