1,000th eCitaro produced: Daimler Buses celebrates the milestone (and the Omnibusspiegel's award)
Mercedes-Benz is celebrating a major achievement as the 1,000th unit of the eCitaro rolls off the production line in Mannheim. Over the past five years, the Mercedes eCitaro has gained significant traction, with numerous orders from cities like Hamburg, Dresden, Bremen, Wiesbaden, and Mannheim, as well as transportation companies across Europe. In the future it'll […]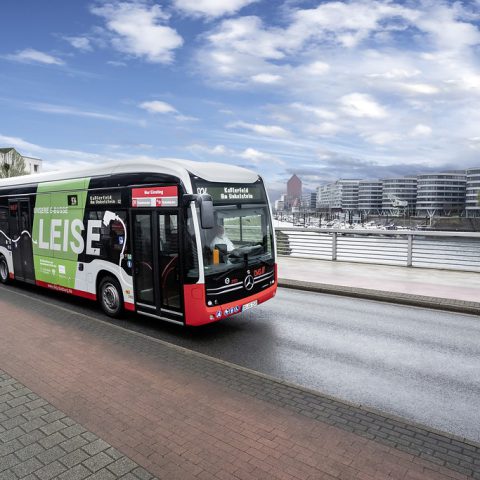 Mercedes-Benz is celebrating a major achievement as the 1,000th unit of the eCitaro rolls off the production line in Mannheim. Over the past five years, the Mercedes eCitaro has gained significant traction, with numerous orders from cities like Hamburg, Dresden, Bremen, Wiesbaden, and Mannheim, as well as transportation companies across Europe.
In the future it'll be produced also in France, while Mannheim will remain the electromobility hub of the group.
eCitaro, the 1,000-units milestone
Since its introduction in 2018, the eCitaro has incorporated a groundbreaking thermal management system that significantly reduces energy consumption for heating, ventilation, and air conditioning. The introduction of depot charging and subsequent solutions for opportunity charging have further enhanced the eCitaro's versatility.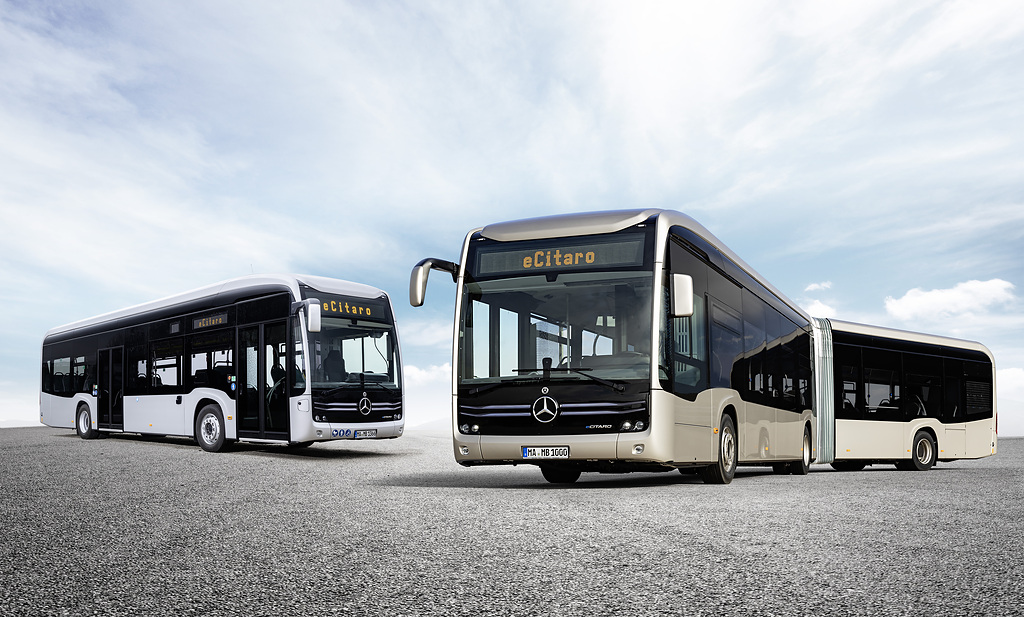 Continuing its evolution, the eCitaro introduced the second battery generation, increasing its driving range without adding weight. This paved the way for the launch of the eCitaro G articulated bus. The latest milestone came in late 2022 with the introduction of the third-generation high-performance lithium-ion batteries, boosting the solo bus driving range to up to 280 kilometers. Supplier has not changed: Akasol, now part of BorgWarner group.
In June, Mercedes-Benz unveiled the eCitaro fuel cell variant, designed to cater to longer routes. This articulated bus combines a battery-electric drive system with high-performance batteries and a hydrogen-based fuel cell, extending the driving range to approximately 350 kilometers (a 9-units order was landed in Bolzano).
In the electric bus comparative test conducted by the bus magazine Omnibusspiegel earlier this year, the eCitaro emerged as the Electric Bus Champion 2023.
"The Mercedes-Benz eCitaro is a permanent fixture in electromobility for city buses," says Mirko Sgodda, Head of Marketing, Sales & Customer Services at Daimler Buses. "It is safe, reliable and economical to operate. With its novel modern design, it also shows how elegant electromobility can be. And by having been embedded in the electromobility system, the eCitaro unfolds to its full potential. On request, customers are provided with support in the transition to electromobility with turnkey solutions from a single source consisting of electric buses, charging infrastructure and depot management."