30% of city buses registered in Europe is now zero emissions. VDL lead the e-bus market in the first half of 2022
VDL is back at the helm of the top e-bus sellers in Europe. The Dutch manufacturer had 242 e-buses registered in the first half of 2022, with BYD – ADL closely following with 221 units. Third, surprise!, Yutong with 217 e-buses delivered. Then the Mercedes eCitaro, Iveco Bus, MAN. Only seventh, Solaris: the company has […]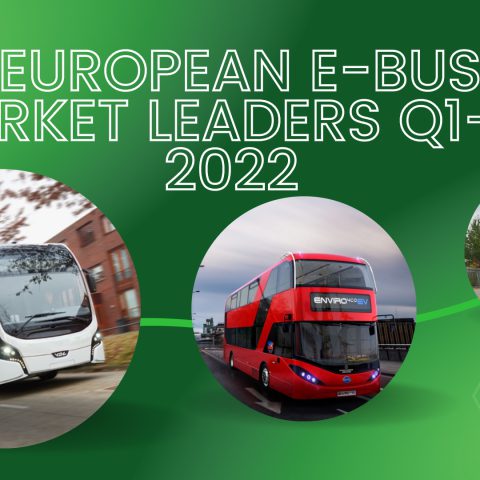 VDL is back at the helm of the top e-bus sellers in Europe. The Dutch manufacturer had 242 e-buses registered in the first half of 2022, with BYD – ADL closely following with 221 units. Third, surprise!, Yutong with 217 e-buses delivered. Then the Mercedes eCitaro, Iveco Bus, MAN. Only seventh, Solaris: the company has been leading the e-bus market in Europe in 2021 (and the same should be said of 2020). Anyhow, the Polish supplier is still on top concerning registrations in the period 2012 – June 2022, with 1,225 units (second, VDL with 1,211).
These figures are based on data collected and analyzed by Chatrou CME Solutions. Considered countries: EU27 + UK + ICE + NO + CH (but SR, HR and BG data not available so far for 2022).
30 % share for zero emission buses in cities
In the period January – June 2022, zero emission buses (battery-electric and fuel cell buses) had a share of 30 per cent in the city bus market, growing from the 22.8 of the full year 2021 and 15.1% for the full year 2020.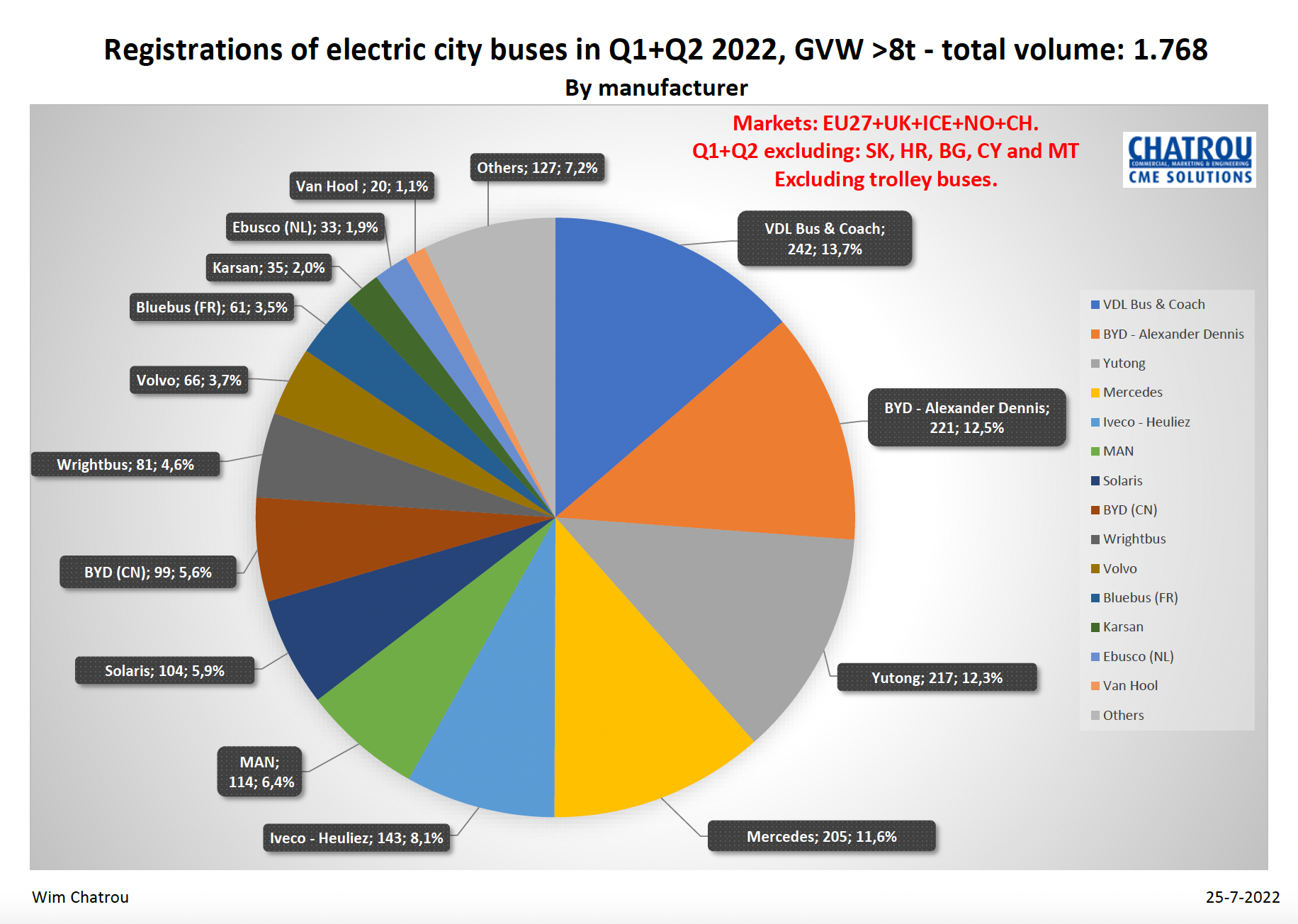 In the first half of 2022 there were 1,768 e-bus registrations in Europe. Over 3,000 e-buses were registered in the whole 2021, 1,393 of those in the first half of the year. Taking in consideration Q1 and Q2 in both 2021 and 2022, the increase in registration has been of 27%.
Zero emission bus market 2022
The lion's share in VDL e-bus registrations in 2022 has been taken by Oslo and the Netherlands, with 82 and 88 registrations respectively. The performance of the Dutch manufacturer, that is expected to launch the Citea New Generation within this year, brings the company back on top of the market after a couple years lagging behind.
Still according to data by Chatrou CME Solutions, 64,5% of all city buses in the 26 countries now have an alternative driveline (this was 59,4% for the full year 2021 and 52,5% for the full year 2020). The share of hybrid buses is decreasing: from 24 to 14%, "caused by a shift to electric (Germany) or to CNG (Spain and Italy)", the consulting firm notes.
The UK is leading the list of countries with more e-buses registered: 350. Germany follows with 246, then France at 236.
The whole city bus market in Europe dropped 6% (6.401 in first half 2021, 6.019 in first half 2022).